Student Activities Board Continues To Impact Students On Campus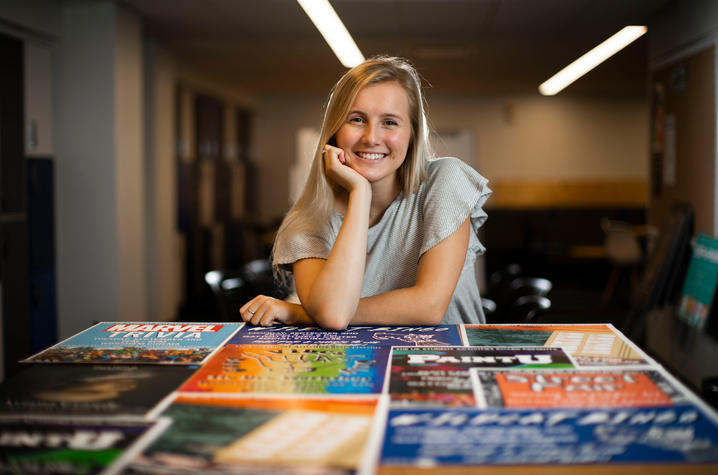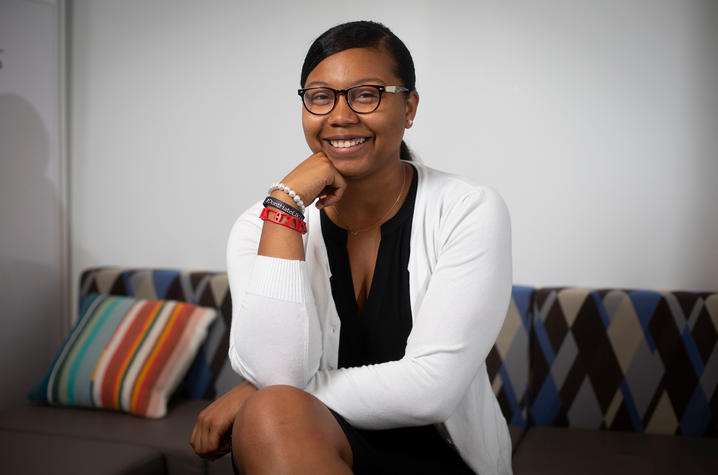 LEXINGTON, Ky. (Aug. 29, 2019) — The Student Activities Board at the University of Kentucky has been a staple in the community since 1942. Although it has gone through name changes, locations changes and leadership changes, the goal has still been the same — to impact and create memories for students at UK.
This year is no different, as leaders want to leave their mark and provide a home away from home for students through a diverse schedule of events that are educational, entertaining and enriching.
SAB has nine different committees students can be part of, and through them, students have an opportunity to take on leadership positions within the organization. SAB provides students the ability to gain experience working in different areas in the organization as well. From graphic design work to being the director of cultural arts, this organization allows students to find their niche, and expand their professional skills.
The student-president in charge of it all this year is Miya Leykauf, a senior majoring in integrated strategic communication and Spanish. Leykauf joined the organization in her sophomore year, after completing a freshman year where she felt something was missing.
"I was an out-of-state, first-generation student, so when I arrived at UK I was intimidated and nervous about this new experience I was about to take on. I spent most days in my room and felt like I had wasted a big chunk of my college experience because I was too nervous to step outside of my comfort zone."
After going back to her hometown for the summer, Leykauf decided she wanted a change in her college experience, and SAB provided exactly what she needed.
"I wanted a place where I could have fun, meet new people and help make an impact — SAB became that place for me. Not only has SAB allowed me to grow as a leader, but it has given me memories and friends that I'll never forget."
Now as president, Leykauf looks to expand the work and growth others have built on before her.
"In order to grow it's crucial to bring in different perspectives and ideas of how we can make our organization better. When I leave this position I hope that SAB will have seen growth in the sense that more students are being impacted by the amazing experiences that this organization provides."
SAB puts on over 80 events a year, ranging from silent disco to cultural events, to BINGO nights at the Gatton Student Center. A wide variety of events brings a wide variety of the UK family out, which helps these students build lifelong friendships at any time.
With every event, SAB's goal is to impact students. They stand firm by their core values; teamwork, enrichment, stewardship and diversity. These four pillars of the organization are what Traditions Chair Victoria Marrow, a senior majoring in public health, sees in every part of SAB.
"It is nice to see that SAB tries to cater to all types of people no matter your skin color, age, major, religion, etc."
Marrow has been part of the organization since her sophomore year. Now going into her senior year she credits her lifelong friendships and her ability to grow both as a student and a professional to SAB. The love for the organization goes even further, as SAB was a group she found accepting of her, and of all people as well.
"I would say if you are looking for an organization that is going to truly accept you for who you are, have amazing advisors that treat you like adults and want you to learn, want to build up your professional skills, as well as learn how to communicate with people better, then SAB is the organization for you."
With SAB's wide reach, the leaders in the organization serve as some of the most recognized student leaders on campus. Within every member is a person who serves in other capacities on campus, looking to do as much as they can. From sororities to different organizations they are affiliated with, these students understand the weight of the title they hold.
To Leykauf, being a leader on campus is more than just having a title, it's about working hard, and inspiring other students to step up and do the same.
"A student leader is someone who steps up to the plate and strives to make a change in their community. On top of serving the UK community, SAB also helps to inspire, promote and enlist students to become leaders that can make an impact."