UK Ag Gets Nearly $600,000 to Help Beginning Farmers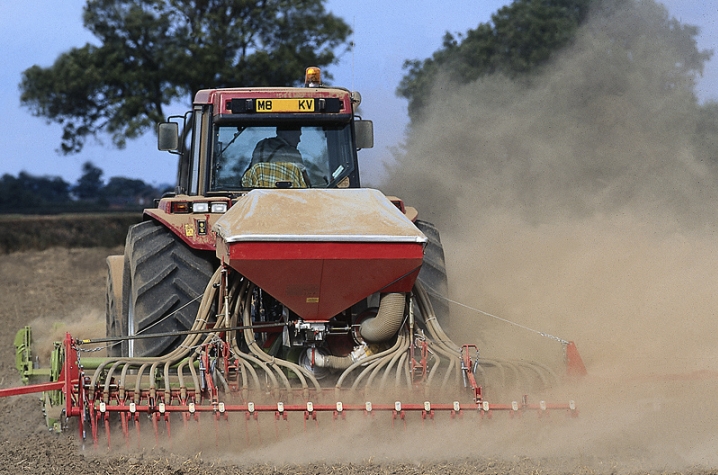 LEXINGTON, Ky. (Oct. 1, 2012) — The U.S. Department of Agriculture (USDA) has awarded the University of Kentucky College of Agriculture a $561,000 grant for KyFarmStart, its comprehensive training program for beginning farmers and those who are considering going into farming.
At the recent Farm Progress Show in Boone, Iowa, Agriculture Secretary Tom Vilsack announced more than $18 million in grants through the Beginning Farmer and Rancher Development Program to programs in 24 states.
"In the past few decades, U.S. agriculture has become the second most productive sector of the American economy, thanks to farmers adopting technology, reducing debt and effectively managing risk," Vilsack said. "These grants will help beginning farmers and ranchers overcome the unique challenges they face and gain knowledge and skills that will help them become profitable and sustainable."
The Beginning Farmer and Rancher Development Program makes grants to organizations that implement education, training, technical assistance and outreach programs to help beginning farmers and ranchers, specifically those who have been working in the field for 10 or fewer years.
Lee Meyer, extension professor in UK's Department of Agricultural Economics and the director of KyFarmStart, said Kentucky is in transition and its farm population, like that of the rest of the country, is aging. Currently, 30 percent of principal operators of farms in the U.S. are 65 years old or older, while the average age of U.S. farmers climbed to 57 in 2007, according to the 2007 Census of Agriculture, a number that closely reflects the average age of Kentucky farmers. Only 40 percent of Kentucky's farmers farm full-time.
"To keep farming viable in the state, we have to be able to replace these people," Meyer said. "KyFarmStart focuses on introducing interested people to the many aspects involved in farming and adding to the knowledge base of those who are already in the field."
With the new funds, program organizers will continue and expand the training program begun three years ago. With its specialists and statewide network of extension agents, KyFarmStart delivers a cutting-edge curriculum backed by agricultural and financial experts. While they will continue to offer the original curriculum that includes face-to-face educational meetings at county extension offices, on-farm demonstrations and the opportunity for mentoring by established producers, they will also offer a new, shortened "basics" curriculum for those who are exploring the idea of farming.
Joining UK in the project are Kentucky Center for Agriculture and Rural Development, Community Farm Alliance, Kentucky Dairy Development Council and Catholic Charities of Louisville.
Meyer said the new grant would provide the necessary resources to expand and reach many more beginning farmers in the state.
"This has been a highly successful program," he said. "The additional funding from the USDA will ensure that KyFarmStart will continue, and we will be able to continue offering important resources to the next generation of Kentucky farmers."
MEDIA CONTACT:  Carol L. Spence, 859-257-8324