Former NFL Coach Ryan Doing Well After Cancer Surgery at UK Good Samaritan Hospital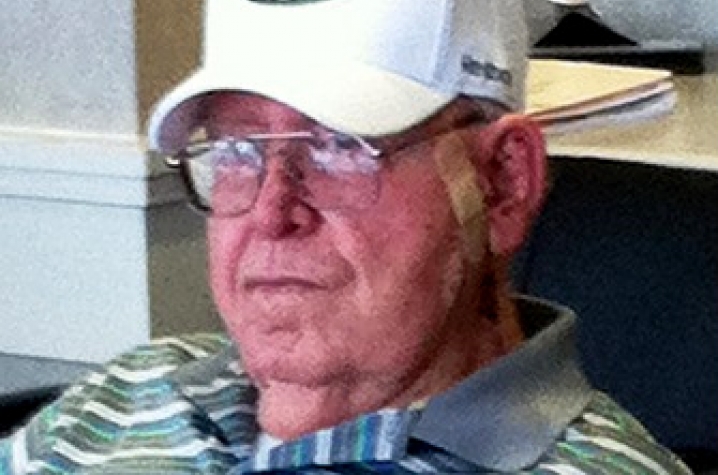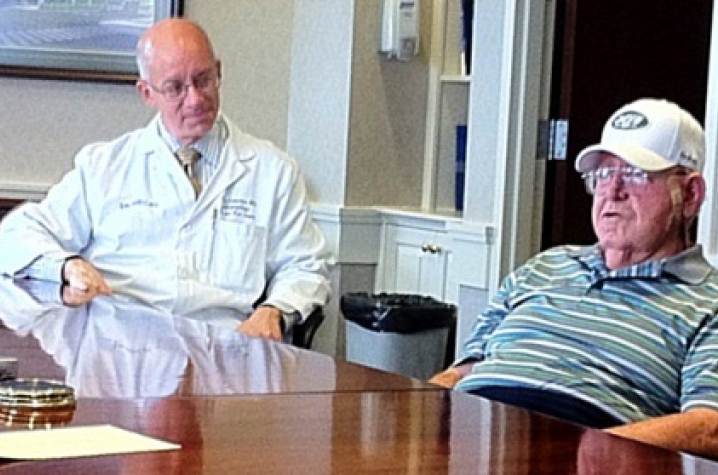 LEXINGTON, Ky. (Sept. 27, 2011) – Even cancer surgery couldn't keep former NFL coach and Kentucky resident Buddy Ryan from the Meadowlands when his twin sons coached against each other on Sept. 11 in the prime-time NFL season opener between the Dallas Cowboys and New York Jets.
But just a few days after his son Rex, head coach of the Jets, beat the Cowboys, where son Rob is defensive coordinator, the elder Ryan checked into UK Good Samaritan Hospital and underwent surgery for skin cancer that had metastasized and spread to his lymph nodes and parotid gland. On Sept. 16, UK head and neck surgeon Dr. Joseph Valentino removed the cancer and repaired the surgical site with several skin grafts.
Ryan asked his doctors to postpone the surgery until after his sons' competed against each other. He was released from the hospital on Sunday, Sept. 18, just in time, he said, "to get home to watch most of the day's NFL games." This week, Ryan returned to the Kentucky Clinic for a follow-up visit with Dr. Valentino and continues to do well. 
"I'm good, and it didn't mess up me seeing the 'Ryan Bowl'," he said referring to the Sept. 11 matchup between his sons' teams. "I also got to see my grandson play high school football that weekend while I was in New York."
Ryan continues to recuperate at his Shelbyville home. After a few more weeks of healing, he will undergo several weeks of radiation treatment and then continue to be monitored closely, Valentino said.
"Every detail of his care and every doctor and every nurse he has seen have been wonderful," said Debbie Ellis, Ryan's friend who accompanied him during surgery and his doctor's appointment. "From the moment we were referred here, we couldn't have asked for any better care."
Ryan was defensive coordinator for two Super Bowl champions, the Jets led by Joe Namath in 1969, and the 1985 Chicago Bears. He also was head coach of the Philadelphia Eagles and the Arizona Cardinals. Both sons were on his staff with the Cardinals in 1994 and 1995 before making a name for themselves. Rex has led the Jets to the AFC championship game the last two years and Rob has won two Super Bowls as an assistant coach for the New England Patriots and served as defensive coordinator for the Browns and Raiders before moving to Dallas this year.
Media Contact: Kristi Lopez, (859) 323-6363 or kristi.lopez@uky.edu