Levine Receives Passive Solar Pioneer Award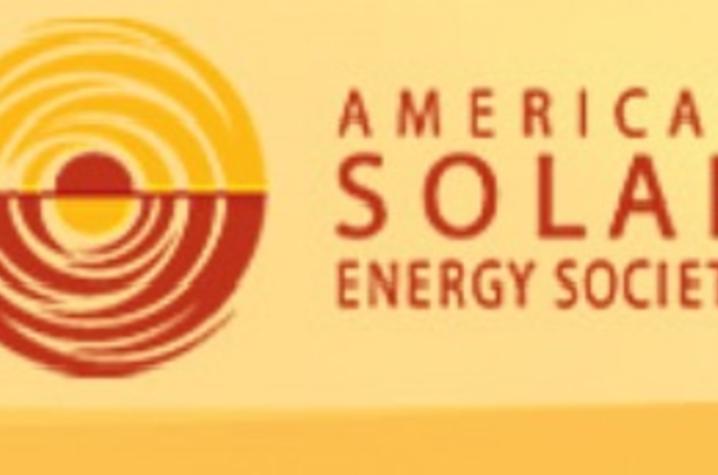 LEXINGTON, Ky. (May 5, 2010) – The Passive Solar Pioneer Award from the American Solar Energy Society was recently awarded to Kentucky architect and University of Kentucky College of Design Professor Richard S. Levine for his achievements in solar architecture and sustainability.
The award recognizes those who have contributed significant innovations to the environmentally responsive use of direct solar energy for lighting, ventilation, heating, and cooling.
"Levine's foresight, innovative thinking and creativity opened the doors for others," said Bradley Collins, executive director of the American Solar Energy Society (ASES). The American division of the International Solar Energy Society, ASES is a nonprofit dedicated to the development and adoption of renewable energy in all its forms. Among other activities, the organization promotes the widespread near-term and long-term use of solar energy; organizes the National Solar Conference and National Solar Tour; and publishes Solar Today magazine and other online newsletters and policy statements.
The nominating committee called Levine an "outstanding contributor both in character and work contribution to the entire movement." Citing a unique combination of building research, design and built projects, the committee stated, "Unprecedented energy use and worldwide urbanization has now made the continuing work of Professor Levine critically important."
Levine, an award-winning architect of buildings and sustainable cities, has been a faculty member of the University of Kentucky for 45 years. Experts have said that his continuing contributions in passive theory and practice have significantly enlarged the way we think about the context of solar architecture and sustainability at both the building as well as the community scale. He is also a founding member of the UK President's Sustainability Advisory Committee.
ASES established the Passive Solar Pioneer award in 1979. Past winners include Bruce Anderson, founder of Earth Day (1990); Ralph Lewis Knowles, the first recipient of the American Institute of Architects gold medal for research (2003); Edward Mazria, who wrote the Passive Solar Handbook (1994); and Native Americans, whose resourceful patterns of living with nature form an enduring inspiration (1991).
Levine has written more than 200 publications on solar energy and urban sustainability. He is widely recognized for his achievements in environmental and passive solar architecture, solar energy and sustainability. A holder of U.S. patents on structural systems and solar energy applications, he is the architect of a number of award-winning solar buildings. He is the co-director of the UK Center for Sustainable Cities and the principal architect at the CSC Design Studio. His Raven Run Solar House, built in 1975, was the first to integrate active and passive systems with an attached greenhouse and super-insulation; it continues to be published internationally in both professional and popular publications. For more information about Levine's philosophy and some of his major research and architecture and urban design projects, visit www.centerforsustainablecities.com