College of Arts and Sciences Adviser Wins National Award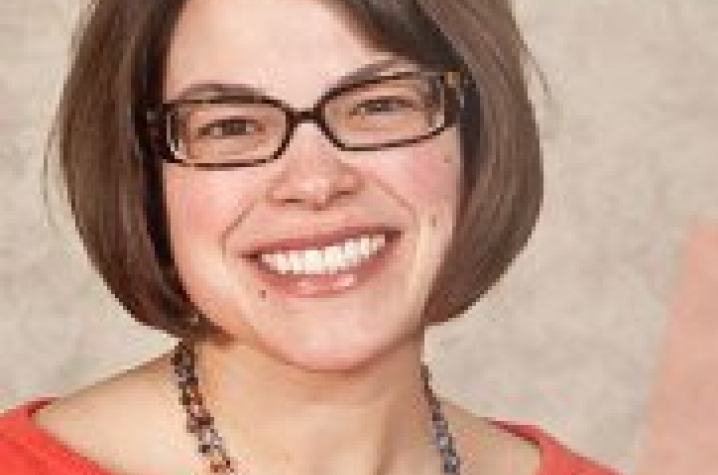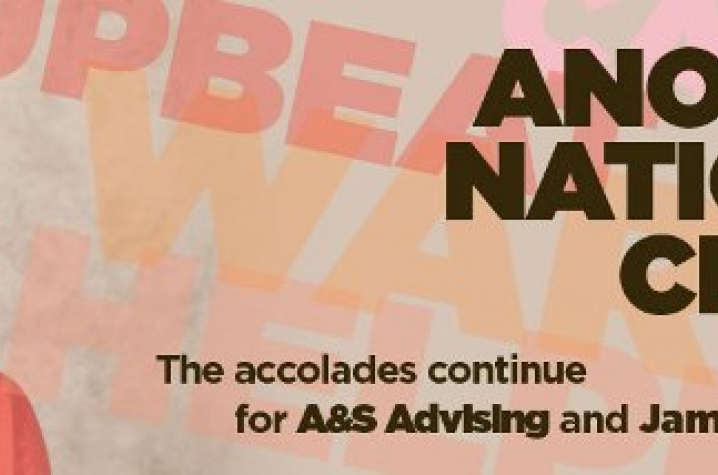 LEXINGTON, Ky. (May 3, 2012) — Jamie Wheeler, academic adviser in the College of Arts and Sciences, received the Outstanding Advising Award from the National Academic Advising Association (NACADA).
As remarkable as this achievement is, Wheeler's award actually marks the second year in a row an adviser from the UK College of Arts and Sciences has won this award. Last year, Jessica Baer took home the same prize.
"For an adviser from the College of Arts and Sciences at the University of Kentucky to win the NACADA National Outstanding Advising Award two years in a row speaks volumes about the high-level of advising that is happening here," said Greg Bocchino, director of Advising and Student Services in the College of Arts and Sciences. "We take pride in our thorough and professional approach to helping students, but just as important is the personal connection we are able to make. Jamie is an exemplary adviser, and this honor shines a light on the advising we strive to accomplish."
The NACADA Outstanding Advising Award marks a perfect trifecta for Wheeler, who earned the Ken Freedman UK Outstanding Advisor Award this year, as well as the NACADA Region III Outstanding Academic Advisor for the state of Kentucky.
Wheeler, who has been an adviser in the college for five years, enjoys getting to know her advisees over the years and helping them to complete their degrees.
"It's very rewarding to see students graduate," Wheeler said.
"Jamie demonstrates a level of commitment to her students and advising that goes above and beyond expectations," said Abby Webb, an assistant director of advising in the College of Arts and Sciences. "She is clearly a leader, role model and inspiration, not only to her students, but to her colleagues across campus."
Wheeler earned her master's degree in teaching English as a second language (TESL) from the Department of English at UK and stayed on to pursue a career in academic advising. When she considers what led her to the career choice, she remembers her undergraduate days.
"I had a great adviser when I was an undergraduate," Wheeler said. "She was so encouraging to me, and I think she was just a really great influence."
Earlier this month, Wheeler traveled to Charlotte, N.C., to receive the NACADA regional award. In October, she will go to Nashville to receive the national honor.
In spite of these tremendous achievements off campus, Wheeler said that the day she was recognized with the Ken Freedman Outstanding Advisor Award here at UK remains the most special of the honors.
"It was an awesome feeling to be surrounded by all of these people I love and admire – probably the best day of my professional life," Wheeler said.
To listen to a podcast, produced by the College of Arts and Sciences, in which Wheeler discusses the award, click here.
MEDIA CONTACT: Sarah Geegan, (859) 257-5365; sarah.geegan@uky.edu