Harris Receives Top Honor from YMCA of Central Kentucky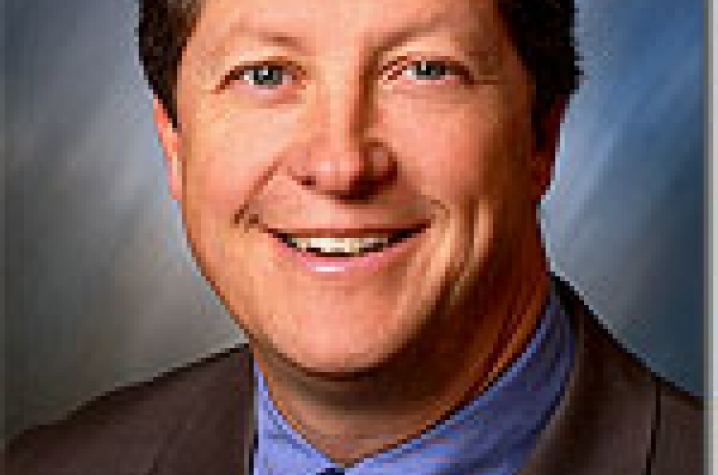 LEXINGTON, Ky. (May 13, 2014) -- The YMCA of Central Kentucky recently bestowed its highest honor, the Red Triangle Award, to University of Kentucky Vice President of University Relations Tom Harris. The Red Triangle Award is presented in recognition of meritorious volunteer service, outstanding contributions and achievement within the Y and in the community.
"The triangle has long been a symbol of the Y movement, with its three sides representing an essential unity of sprit, mind and body," said YMCA President and CEO David Martorano. "Tom embodies the Y spirit. He gives generously of his time, leads by example, and handles issues, no matter how big or small, with ease and confidence. And, he never loses sight of our mission, which is to give everyone an opportunity to learn, grow and thrive."
Harris serves as the chair of the association board, which oversees the three facilities in Fayette County as well as the program branches located in Scott and Jessamine counties. Prior to serving on the Association's board, he was an active member of the High Street Y board of managers, including two years as its chair.
The YMCA of Central Kentucky was established in 1853, making it one of commonwealth's oldest non profit organizations. It annually serves more than 68,000 individuals and gives more than $1 million in financial assistance. 
###