UK College of Pharmacy to Host Annual Symposium on Drug Discovery and Development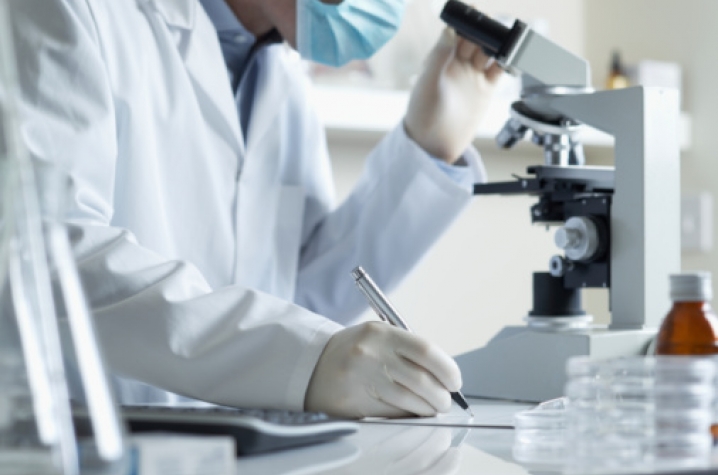 LEXINGTON, Ky. (Oct. 12, 2011) − The Annual Symposium on Drug Discovery and Development, hosted by the University of Kentucky College of Pharmacy, will be held Oct. 13.
The symposium will showcase cutting-edge research in drug discovery and development to the local scientific community and encourage collaboration in basic and translational research throughout campus.
Students, faculty and staff from throughout campus will have the opportunity to hear from renowned experts in the research field including Kim Brogden, a faculty member at the University of Iowa Department of Periodontics and Dows Institute for Dental Research, and F. Ivy Carroll, a researcher at Research Triangle Institute in Research Triangle Park, North Carolina.
In addition, Phil Mayer, who received both his bachelor's and doctorate from the college, has been selected as the 2011 University of Kentucky Outstanding Graduate Program Alumni for the Pharmaceutical Sciences.  He also will be a featured speaker.
Mayer received his doctoral degree in pharmaceutical sciences from UK in 1981. He then went on to serve on the faculty at the Purdue University School of Pharmacy, before joining the pharmaceutical industry in 1987. He was manager of Pharmacokinetics/Drug Metabolism at Alcon Laboratories and department head of Pharmacokinetics Research at Lederle Laboratories. He came to Wyeth through a corporate merger in 1995 and recently retired as assistant vice president of clinical pharmacology from Pfizer. Mayer is the author or co-author of more than 50 journal manuscripts and book chapters.
He is currently president of the American Association of Pharmaceutical Scientists (AAPS) and has previously served as AAPS treasurer and chair of the Pharmacokinetics, Pharmacodynamics and Drug Metabolism Section of AAPS.