China Panel to be Featured at Kentucky Conference on Health Communication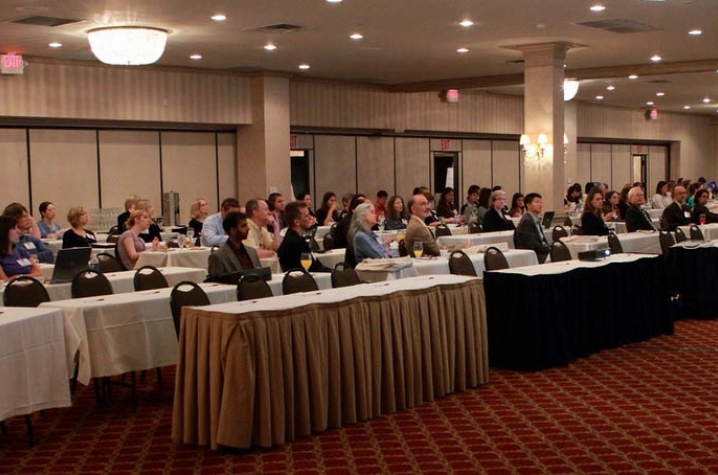 LEXINGTON, Ky. (April 18, 2012) — A panel of Chinese researchers will speak at the 12th biennial Kentucky Conference on Health Communication to be held April 19-21 at the Hyatt Regency in Lexington.
The panel, titled "Health Literacy and Communication in China in the 21st Century: Challenges, Opportunities and Research Strategies," aims to create a forum for leading researchers and scholars from China to discuss existing challenges and emerging opportunities in the field of health communication research in China.
The panelists, representing four top-tier universities from China, will present a state-of-the-field overview of the latest progress in health communication research across China on Friday, April 20. They will reflect on the future of the field and promising breakthroughs in China down the road. In addition, they will also offer an assessment on the current status of health literacy in the country and will make suggestions on the future directions of health literacy research, promotions and campaigns in China.
Guoming Yu, a leading communication scholar in China, will talk about an ongoing initiative under the auspices of the Chinese Ministry of Health surveying public health behaviors across the country.
Shilin Zhao, from Shanghai University, will discuss the role of fitness programs on Chinese television in promoting health-related information and campaigns in the country.
Jianxin Huang, also of Shanghai University, will talk about his research on the construction of health and medical issues by mainstream newspapers in Shanghai.
Yan Ke and Fenghai Liu, both from the Communication University of China, will present their research on the socio-psycho dynamics of online health groups.
Three researchers from Fudan University — Shaojing Sun, Shengqing Liao, and Peng Yang — will offer an assessment of the official effort by the Shanghai metropolis in promoting health among its urban residents.
Yonghua Zhang, a visiting scholar from Shanghai University who currently serves as deputy director of UK's Confucius Institute, will share her perspectives on cross-national comparisons of academic scholarship on health communication in China and the United States.
The panel is organized and will be chaired by Zixue Tai, an associate professor of UK's College of Communications. For more information on the conference, visit http://comm.uky.edu/kchc.
MEDIA CONTACT: Keith Hautala, (859) 323-2396; keith.hautala@uky.edu