'Place Matters' Lecture Series to Feature John Gaventa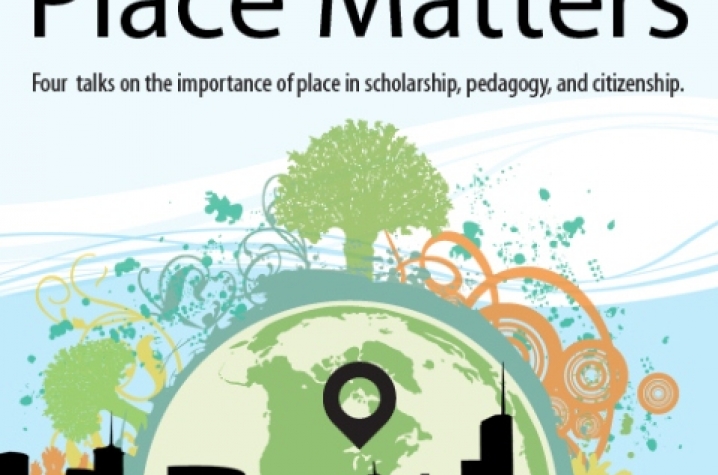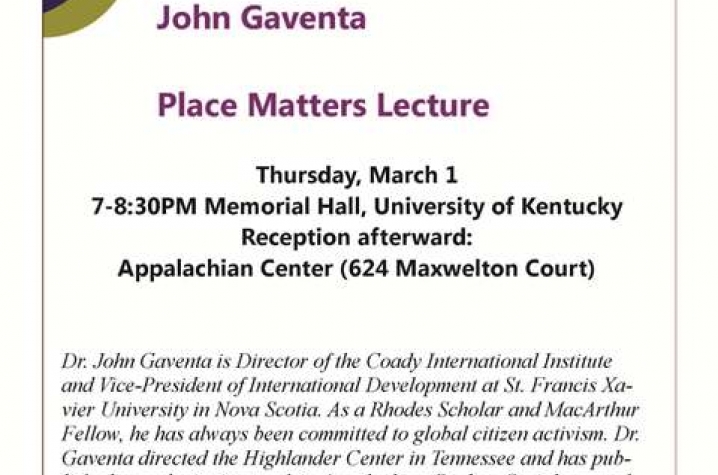 LEXINGTON, Ky. (Feb 29, 2012) — Professor John Gaventa, a world-renowned scholar on international development and global citizen activism, will deliver the third lecture in  the Appalachian Center and Appalachian Studies Program's  "Place Matters" lecture series Thursday, March 1.
His lecture, "The Power of Place and the Place of Power," will take place at UK's Memorial Hall from 7- 8:30p.m., with a reception to follow at the Appalachian Center.
Gaventa is currently director of the Coady International Institute and vice-president of International Development at St. Francis Xavier University in Nova Scotia. Before that, he was a fellow and project director at the Institute for Development Studies of the University of Sussex in England, a professor of sociology at the University of Tennessee and director of the Highlander Center.
A Rhodes Scholar with a doctorate from Oxford University, and the winner of the famed MacArthur Prize, Gaventa is the author or editor of nine books and numerous articles. His first book, "Power and Powerlessness," won best book awards from the American Political Science Association, the Southern Political Science Association, the Southern Regional Council and the Appalachian Studies Association.
While at the Highlander Center, Gaventa directed the largest participatory action research project ever carried out in the U.S.: "Who Owns Appalachia? Landownership and Its Impacts." Since his ground breaking work on Appalachia commenced, he has become a leader in critical studies of development and activism on a global scale.
Ann  Kingsolver, director of the Appalachian Center and Appalachian Studies Program said that though Gaventa's career has won him many accolades, he is not interested in being singled out – he is a person who truly believes in grassroots power and participatory democracy.
"John Gaventa has long been working in the tradition of Myles Horton and Paulo Freire to ask what it means to include every voice in shared governance," Kingsolver said. "He asks how we can move toward a society accountable not to a few people, but to every citizen. How are all of us responsible for social change, and to each other?"
His lecture, is free and open to the public.
The Place Matters lecture series and associated events explore the ways in which identity, social action, cultural expression and conceptualization of both the world and home are connected to place. The lecturers and artists in the spring 2012 Place Matters series will challenge their audiences to ground their understandings of Appalachia and the world differently.
The full schedule for the Place Matters lecture series can be found by contacting the UK Appalachian Center at 257-4852 or at http://www.appalachiancenter.org/placematters.
MEDIA CONTACT: Sarah Geegan, (859) 257-5365; sarah.geegan@uky.edu