Thomashow Discusses Sustainable Campus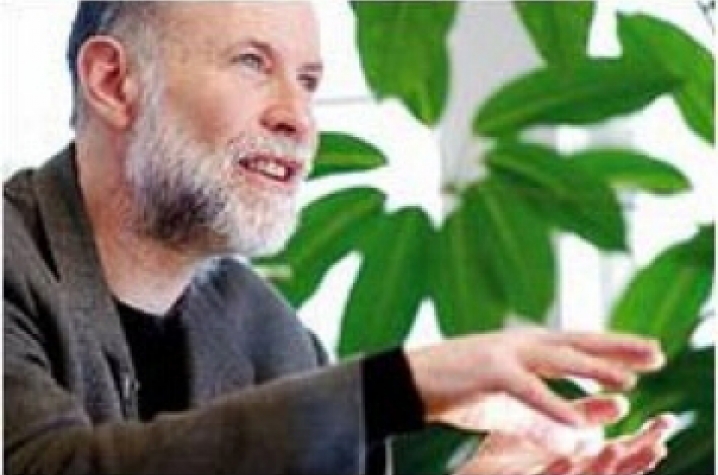 LEXINGTON, Ky. (April 5, 2012) -- Mitchell Thomashow, the former president of Unity College, which has been called "America's environmental college," will address the Nine Elements of a Sustainable Campus at 6:30 p.m. Friday, April 6, in the William T. Young Library auditorium.  Earlier in the day, he will discuss ways to integrate sustainability across the curriculum for the UK Sustainability Ambassadors at 10 a.m. in the University of Kentucky Student Center Room 231.
Well-respected in the environmental community, Thomashow will take questions and ideas for discussion from faculty and staff, as the direction of the conversation will be up to the audience.
"I believe this talk will be of interest to many groups on campus as sustainability crosses many disciplines," said Geri Philpott, academic coordinator of Natural Resources and Environmental Science. "I hope that the campus community embraces the opportunity to hear from an expert on sustainability."
Thomashow devotes his life and work to promoting ecological awareness, sustainable living, creative learning, improvisational thinking, social networking, and organizational excellence. Currently he is engaged in teaching, writing and executive consulting, cultivating opportunities and exchanges that transform how people engage with sustainability and ecological learning.
In August 2011, Thomashow became director of the Second Nature Presidential Fellows program. This new program is designed to assist the executive leadership of colleges and universities in promoting a comprehensive sustainability agenda on their campuses. Fellows provide executive consulting on climate action planning, long-range financial planning, organizational leadership, curricular implementation and community investment.
From 2006-2011, Thomashow was the president of Unity College in Maine. With his management team, he integrated concepts of ecology, sustainability, natural history, wellness, participatory governance and community service into all aspects of college and community life. This included construction of The Unity House, the first LEED Platinum president's residence in North America; the TeraHaus, a passive house student residence; comprehensive campus energy planning; an integrated approach to growing food on campus and a new academic master plan.
Previously from 1976-2006, Thomashow was the chair of the Environmental Studies program at Antioch University New England. He founded an interdisciplinary environmental studies doctoral program and worked collaboratively to grow and nourish a suite of engaging masters programs, geared to working adults.
Thomashow is the founder of Whole Terrain, an environmental literary publication, originating at Antioch University New England, and Hawk and Handsaw, a journal of creative sustainability, published at Unity College. He serves as acting chair of the board for the Coalition on Environmental and Jewish Life and serves on the board of Orion Magazine. Thomashow is a founding member of the Council of Environmental Deans and Directors, a national organization that supports interdisciplinary environmental studies in higher education. He provides ongoing consultation to the Sustainable Endowments Institute and their new Billion Dollar Green Challenge program.
His two books have significantly influenced environmental studies education. "Ecological Identity: Becoming a Reflective Environmentalist" (The MIT Press, 1995) offers an approach to teaching environmental education based on reflective practice. "Bringing the Biosphere Home," (The MIT Press, 2001) is a guide for learning how to perceive global environmental change. A recent essay, "The Gaian Generation: A New Approach to Environmental Learning" provides radical new concepts for teaching about global environmental change.