'Behind the Blue': Richard Ford talks about UK's partnership with King's Daughters Health System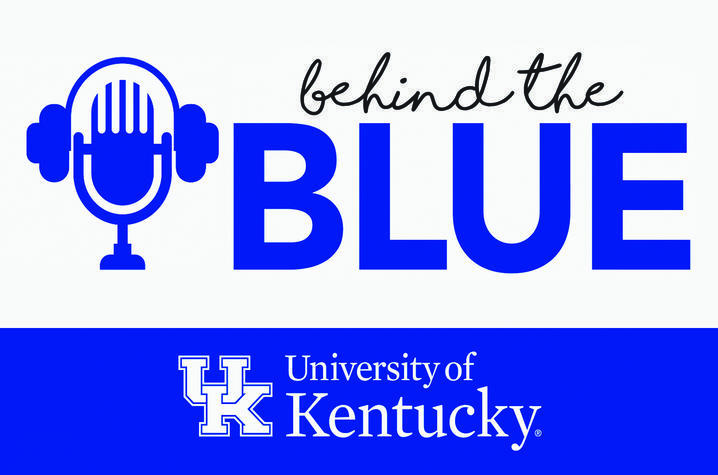 LEXINGTON, Ky. (April 10, 2023) — This past December, the Ashland-based King's Daughters Health System officially became part of the University of Kentucky, a move that helps create greater access to high-quality care for more Kentuckians. UK and King's Daughters have had a close relationship working together on health issues for many years, and UK's resources and infrastructure are helping King's Daughters keep up with the significant growth they've recently seen.
King's Daughters serves a 16-county region across Kentucky, Ohio and West Virginia and has more than 5,000 employees. Its health system comprises two acute-care hospitals totaling 465 licensed beds; an integrated network of more than 600 physicians and advanced practitioners; more than 50 ambulatory centers and practice locations; a long-term care facility; medical transport company; and six urgent care centers.
Richard Ford, M.D., a UK College of Medicine alumnus and former resident who held an OB/GYN practice in Ashland for 15 years, joins this episode of "Behind the Blue." Ford is now the chief medical officer for inpatient and procedural services at King's Daughters.
"Behind the Blue" is available on iTunes, Google Play, Stitcher and Spotify. Become a subscriber to receive new episodes of "Behind the Blue" each week. UK's latest medical breakthroughs, research, artists and writers will be featured, along with the most important news impacting the university.
For questions or comments about this or any other episode of "Behind the Blue," email BehindTheBlue@uky.edu or tweet your question with #BehindTheBlue. Transcripts for this or other episodes of Behind the Blue can be downloaded from the show's blog page.
To discover what's wildly possible at the University of Kentucky, click here.
UK HealthCare is the hospitals and clinics of the University of Kentucky. But it is so much more. It is more than 10,000 dedicated health care professionals committed to providing advanced subspecialty care for the most critically injured and ill patients from the Commonwealth and beyond. It also is the home of the state's only National Cancer Institute (NCI)-designated cancer center, a Level IV Neonatal Intensive Care Unit that cares for the tiniest and sickest newborns, the region's only Level 1 trauma center and Kentucky's top hospital ranked by U.S. News & World Report.  
As an academic research institution, we are continuously pursuing the next generation of cures, treatments, protocols and policies. Our discoveries have the potential to change what's medically possible within our lifetimes. Our educators and thought leaders are transforming the health care landscape as our six health professions colleges teach the next generation of doctors, nurses, pharmacists and other health care professionals, spreading the highest standards of care. UK HealthCare is the power of advanced medicine committed to creating a healthier Kentucky, now and for generations to come.