Employees Invited to Tour New Operating Rooms and Surgical Areas at UK Chandler Hospital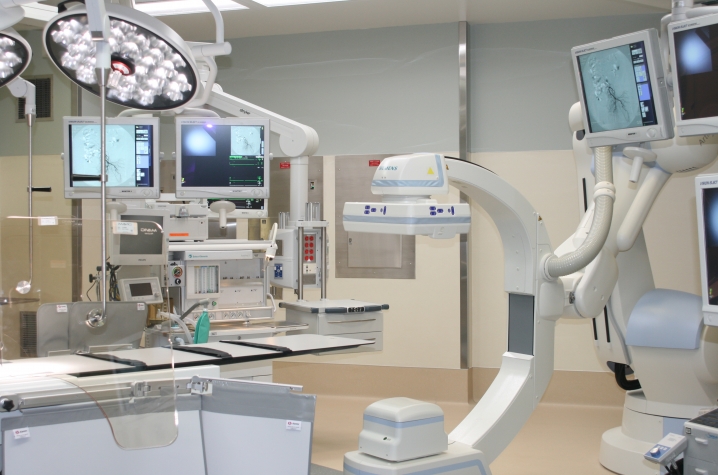 LEXINGTON, Ky. (Jan. 26, 2012) -- UK and UK HealthCare employees are invited on Friday to tour one of the nation's largest hybrid operating rooms, eight multi-purpose operating rooms and new clinical-surgical areas. An open house and tours will be noon to 4 p.m. on the second floor of UK Chandler Hospital's Pavilion A.
The tour route will feature the new hybrid OR with state-of-the-art imaging capabilities with the ability to perform surgical procedures in one robotic technology-utilized operating room with an imaging system controlled at the OR table. This hybrid OR is one of the few in the nation and is the only one of its kind in our region.
The tour will also include stops at new, multipurpose operating rooms that will begin service next month. Also on the tour:  A 42-bed preoperative and post anesthesia care unit, surgical pathology area, pre-op waiting area, anesthesia workspace and offices, staff lounges, conference room and other support spaces.
Employees who attend the open house will be eligible to enter a drawing for a pair of UK vs. Georgia (March 1) men's basketball tickets, and tickets to one of three women's basketball games (opponents: Ole Miss, Vanderbilt and South Carolina). A drawing will also be held for a football signed by UK Head Football Coach Joker Phillips.
The event is hosted by Perioperative Services, whose new mission statement, "We will provide high quality, patient-centered surgical care to every patient, every day," will be unveiled.