Kentucky Hospital Association Honors Eastern State Hospital With 2015 Quality Award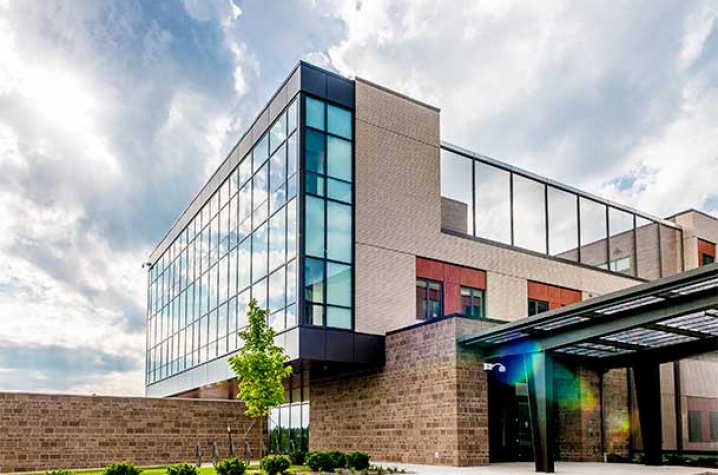 LEXINGTON, Ky. (May 8, 2015) — The Kentucky Hospital Association presented a 2015 Quality Award to Eastern State Hospital on Friday during a special awards presentation by Board Chair Dennis Johnson held as part of the Kentucky Hospital Association Annual Conference in Lexington.
The Quality Awards are presented in six categories with Eastern State honored in Psychiatric Care.  Other categories include Critical Access Hospital; Under 100 Beds; 100 to 250 Beds; Greater than 250 Beds; and Post-Acute Care.
Eastern State Hospital, managed and operated by UK HealthCare through an agreement with the Kentucky Cabinet for Health and Family Services (CHFS), opened its new facility in September 2013 and provides recovery-focused, individualized care in a supportive environment that features the latest in mental health treatment. The facility provides an extensive range of inpatient mental health services to adults living within the 50 counties surrounding and including Fayette County.
"We are honored to receive the 2015 KHA Quality Award that recognizes our clinical teams' hard work to improve the quality of care we provide to some of our state's most vulnerable patients," said John Phillips, chief administrative officer, Eastern State Hospital. "Our focus on trauma-informed care and new clinical processes has enhanced our patient-centered care philosophy."    
The award honors hospital leadership and innovation in quality, safety, and commitment in patient care. According to KHA, the goals of this award are to:
Raise awareness of the need for an organization-wide commitment to highly reliable, exceptional quality, patient-centered care
Reward successful efforts to develop and promote improvements in quality of care
Inspire organizations to systematically integrate and align their quality improvement efforts throughout the organization
Communicate successful programs and strategies to the hospital field
Facilitate Kentucky hospitals' alignment of quality initiatives with national initiatives
According to the hospital's award submission, Eastern State Hospital has developed and adopted the definition of quality as "a lifestyle as well as an ongoing commitment to provide optimal care to our patients. Quality is accomplished by empowering staff, focusing on evidence­based practice, and striving for continuous regeneration of exemplary treatment." 
Administrative leadership has empowered managers to encourage autonomy in their staff, and to evaluate, treat and educate patients using best practice and evidence-based standards.
One of the hospital's most significant accomplishments has been to reduce the number of restrictive interventions by focusing on trauma-informed care and changing the culture. That culture change has included emphasizing nonviolent de-escalation techniques; individualizing emergency medication protocols; and expanding use of behavioral supports. Since implementing such measures, restrictive interventions have dropped 85 percent, and employee safety has improved.
MEDIA CONTACT:  Vikki Franklin, vikki.franklin@uky.edu