Omar Honored as 'Unsung Hero' for Helping Youth in Kentucky and Beyond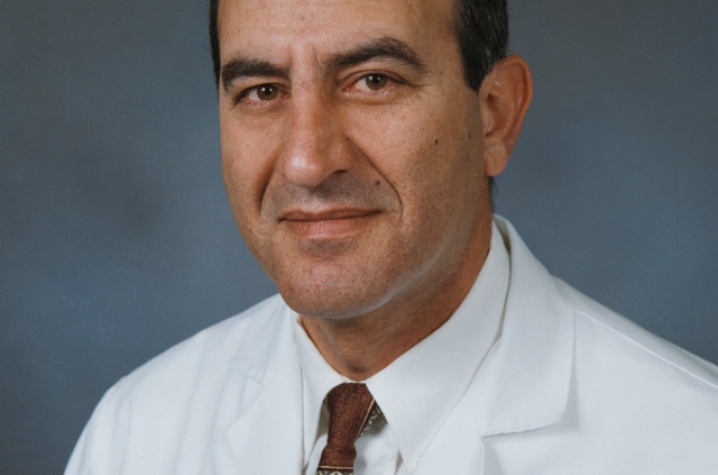 LEXINGTON, Ky. (Nov. 12, 2013) -- Dr. Hatim Omar, professor of pediatrics and obstetrics and gynecology in the University of Kentucky College of Medicine and chief of adolescent medicine and the Young Parent Program, was honored Nov. 8 by the Ohio Valley Chapter of the Society for Adolescent Health and Medicine (SAHM) with the annual Regional Chapter Award in recognition of his ongoing dedication to the health and well-being of teenagers, both in Kentucky and around the world.
The award is presented to individuals who are our "unsung heroes" who work with youth in our communities and other settings. 
Dr. Omar is founder and chairman of the Stop Youth Suicide Campaign. He is also a co-founder and executive Committee member of the International Society of Holistic Health. 
Through his work, the state of Kentucky has improved from being one of the lowest states for physical and mental health outcomes to an average state.  His international work includes helping to build a Young Women's Health Center in Siberia, grass roots programs for youth suicide prevention in New Zealand, programs for prevention of sexual violence in Poland, and other teen programs in Brazil, Bulgaria, and Greece.
Omar is also a member of the executive committee of the Section on Adolescent Health of the American Academy of Pediatrics and he has published extensively in all areas of care for adolescents in various peer-reviewed scientific journals, books and many media outlets. He was also an integral part of Kentucky House Bill 51, which requires educators in the state to have suicide prevention training.
Omar obtained his medical training at the Medical Academy in Sofia, Bulgaria. He then completed a residency in obstetrics and gynecology from Second United City Hospital in Sofia, Bulgaria, and a residency in pediatrics from West Virginia University, Morgantown, W.Va.  He received postgraduate training in adolescent medicine at West Virginia University and in physiology at New York Medical College in Valhalla, New York.