Singletary Center for the Arts Hosts 'hEAR the Music' to Benefit UK's Pediatric Cochlear Implant Program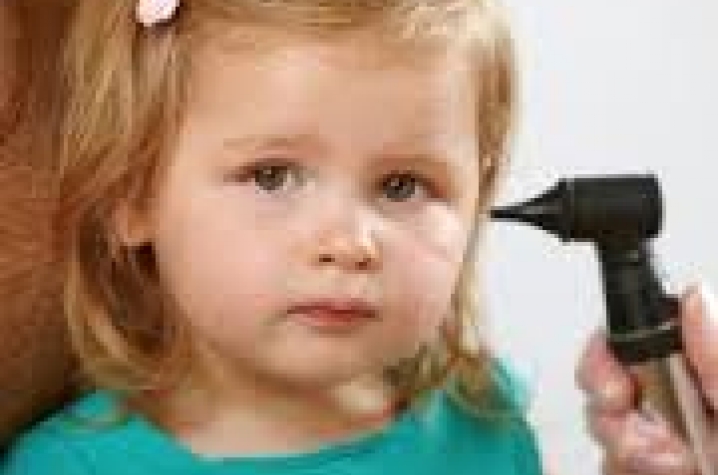 LEXINGTON, Ky. (Oct. 10, 2014) — Songs for Sound, a Nashville based nonprofit organization that promotes cochlear implant awareness, will present 'hEAR the Music' at 7 p.m. Saturday, Oct. 18, at the University of Kentucky Singletary Center for the Arts. Songs for Sound presents programs featuring country music artists such as Jay Clementi and Danielle Peck. Proceeds from the event will benefit the University of Kentucky Pediatric Cochlear Implant Program, which is run jointly by the UK Department of Otolaryngology and the Lexington Hearing and Speech Center.
Songs for Sound was founded by Kevin and Jamie Vernon whose daughter Alexis is a cochlear implant recipient.  Their core mission is to improve the quality of life for profoundly deaf children worldwide by providing resources to give them the chance at a mainstream life. Songs for Sound informs the hearing-impaired community and provides resources for cochlear implants and rehabilitation, including speech/audiology services, to children and adults in need.
"'Hear the Music' is such an important event for our patients, the University of Kentucky, and our region" said Dr. Matt Bush, assistant professor in UK's Department of Otolaryngology. "It represents a collaborative effort among dedicated clinicians, amazing patients, and the generous Songs for Sound team. Our cochlear implant program has grown progressively over the past 20 years, and this event will enable us to expand our research and extend our reach to provide the absolute best hearing health care for patients throughout Kentucky and beyond. This will be a fantastic event that will highlight top country artists and patients who, in spite of their hearing loss, have regained the ability to 'hEAR the music.'"
VIP level tickets for 'Hear the Music' can be purchased from the Songs for Sound website (www.songsforsound.com) and general admission tickets ($35 or $20) can be purchased directly from the Singletary Center for the Arts website at
(http://www.etix.com/ticket/online/performanceSearch.jsp?performance_id=1847400) or at the Ticket office located at 405 Rose St. in Lexington. Doors will open to the Singletary Center President's Room at 5:45 p.m. the day of the event for the VIP ticket holders and the concert will begin at 7 p.m. in the Singletary Center Recital Hall for the general admission ticket holders. For more information, email miranda.hatfield@uky.edu in the UK otolaryngology department or call the Singletary Center at 859-257-4929.
Media Contact: Ann Blackford at 859-323-6442 or ann.blackford@uky.edu