UK Chandler Hospital Pavilion on Target for May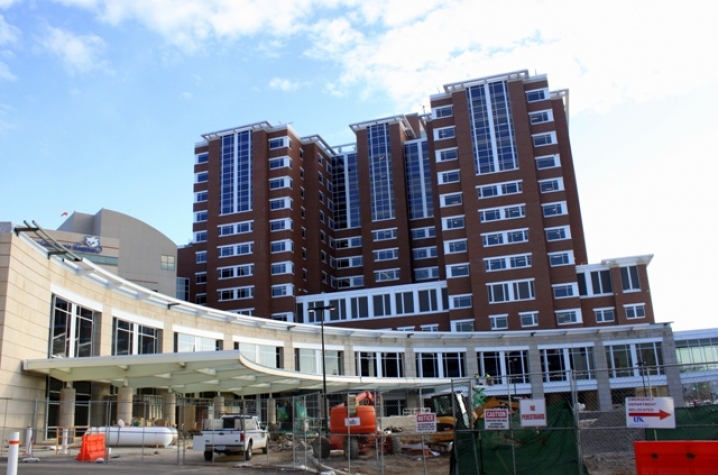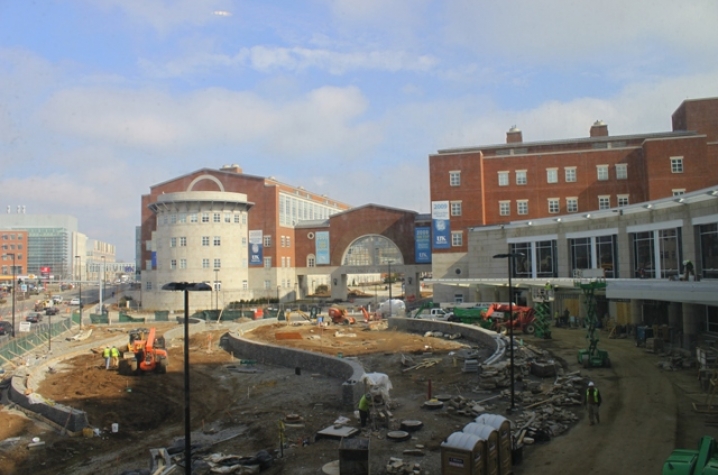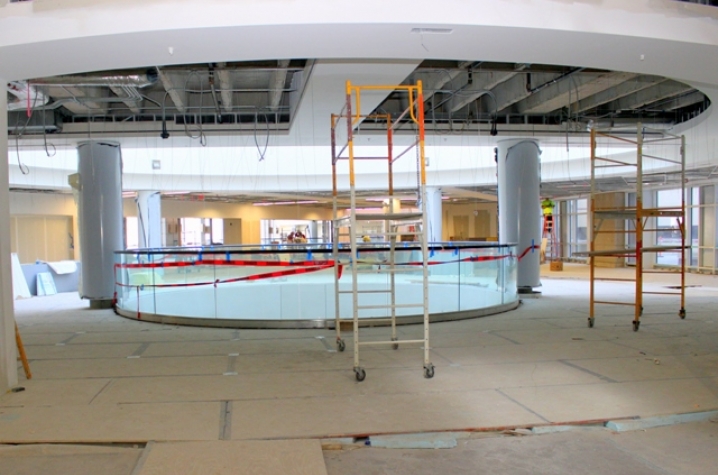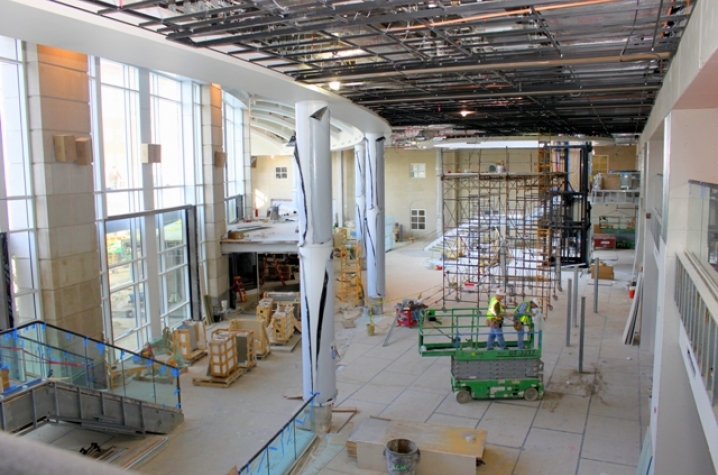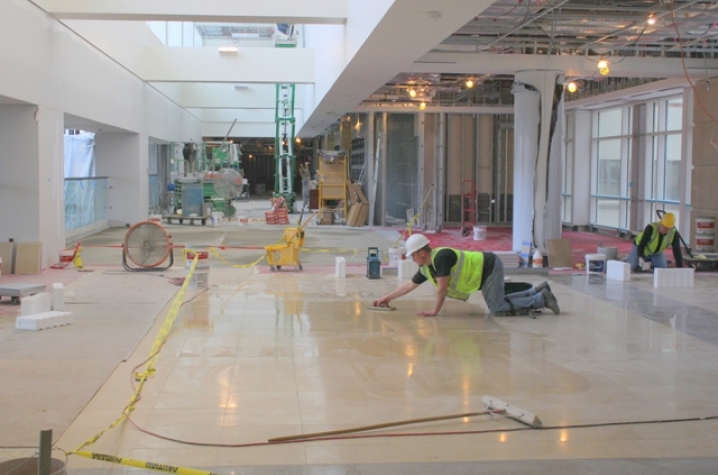 LEXINGTON, KY (Feb. 23, 2011) — The countdown is on as the first two patient care floors and many common public spaces of the new 1.2 million-square-foot University of Kentucky Albert B. Chandler Hospital will open to patients in less than three months. A formal ceremony marking this milestone for UK HealthCare will be held May 15 and patient care will begin in the facility May 22.
As a visitor entering the new Pavilion at UK Chandler Hospital, the goal is to feel a sense of calm and comfort in a place that bridges the art and science of medicine. As a patient, the goal is to feel assured you are receiving the most advanced care by some of the most highly recruited and well-trained physicians and health care providers anywhere in the country.
Opening to patients in May will be 128 beds, including 48 in the intensive care unit and 80 for acute care, as well as the lobby, the chapel, a surgical waiting room and a 305-seat auditorium. The auditorium will host the Lucille Caudill Little Performing Arts in HealthCare Program, featuring performances by UK music, dance and theatre students, along with renowned performers.
"All Kentuckians should be reassured and proud to have a world-class hospital ready to meet their needs and those of their loved ones," said Dr. Michael Karpf, UK's executive vice president for health affairs. "Along with being a technologically advanced hospital, we also want people to feel at home in a healing environment enhanced by unique aspects of Kentucky landscape, art and music."
The new hospital incorporates art, music and landscaping that reflects the spirit of Kentucky including a spacious, light-filled atrium lobby, which will display a stainless steel and mesh fabric sculpture suspended beneath a three-story skylight. The chapel will feature walls decorated with art glass inspired by spring in Kentucky.
A health education center will also serve as a gallery for a Kentucky folk art collection, and surgical waiting areas will showcase artwork of some of Kentucky's most renowned artists. Around the hospital, landscape elements such as native Kentucky trees, flowers and other plants will be incorporated, as well as an environmentally friendly and energy-efficient "living rooftop." The facility is expected to be completed in phases over the next six to 10 years eventually replacing the original UK Chandler Hospital.
"This is an exciting time for all of us as this long-awaited new patient care facility becomes a reality," said Ann Smith, chief administration officer for UK Chandler Hospital. "Providing the highest quality care to our patients is the most important thing we do and this facility was conceived, designed and built to support both those who give care and those who receive it."
The new hospital is paramount in the plan to become a premier regional medical center concentrating on cancer, trauma, neurosciences, organ transplantation and pediatric subspecialties. One of the keys, Karpf says, is building partnerships with smaller regional hospitals across Kentucky — as well as in Ohio, Indiana, West Virginia and Tennessee. These hospitals will benefit from the expertise of UK HealthCare physicians while keeping patients in their own communities and will be able to refer more complicated cases to Lexington.
"We are committed to building an outstanding hospital that will provide the most complex subspecialty care found anywhere in this region of the United States," said Karpf. "More importantly, our physicians and our facilities will make it possible for Kentuckians to receive exemplary advanced care close to home, without the need to leave the state."