UK Receives Designation Renewal for Excellence in Life Support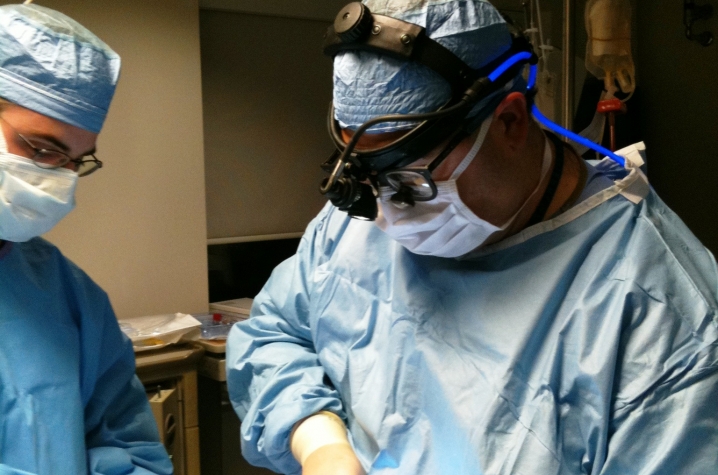 LEXINGTON, KY. (Sept. 9, 2014) — University of Kentucky Albert B. Chandler Hospital and Kentucky Children's Hospital have received their second straight Excellence in Life Support designation from the Extracorporeal Life Support Organization (ELSO) for neonatal, pediatric and adult patients. 
The center of excellence designation gives the University of Kentucky Medical Center national recognition for providing outstanding care in Extracorporeal Life Support. ELSO also selected UK as one of only five centers to be presented as a Center of Excellence Award Winner at this year's ELSO conference in Ann Arbor, Mich.  
The triple designation recognizes UK's commitment to using extracorporeal membrane oxygenation (ECMO) support for inpatients of all ages experiencing acute failure of the cardiorespiratory system. This technology can make the difference between life or death for patients whose heart and/or lungs are so severely damaged that they can no longer function. 
Additionally, ECMO serves as a bridge to transplantation, allowing patients who are awaiting transplant to regain strength so they are physically able to undergo the complex surgery.
In 2013, UK supported 72 patients with a total of 14,185 hours of ECMO. UK began using ECMO in 1994, starting with neonatal patients before branching out to the pediatric and adult populations.
UK's adult ECMO team is led by Dr. Charles Hoopes, and the pediatric and neonatal ECMO team is led by Dr. Hubert Ballard. In order to provide this complex care, they are supported by teams from critical care medicine and pediatrics, neonatology, cardiothoracic surgery, pediatric surgery, perfusion, nursing, respiratory care and other ancillary services. This multidisciplinary team of UK HealthCare professionals collaborates to provide an outstanding level of care, underscoring the quality and commitment of the UK enterprise.
The Excellence in Life Support Award recognizes programs worldwide that distinguish themselves by having processes, procedures and systems in place that promote excellence and exceptional care in extracorporeal membrane oxygenation. To earn the designation, programs must promote the mission, activities, and vision of ELSO; demonstrate their ability to provide outstanding patient care by using the highest quality measures, processes, and structures based upon evidence; and excel in training, education, collaboration, and communication that supports ELSO guidelines and contributes to a healing environment.