UK, UK HealthCare Partner with Leaders for COVID-19 Vaccine Community Town Hall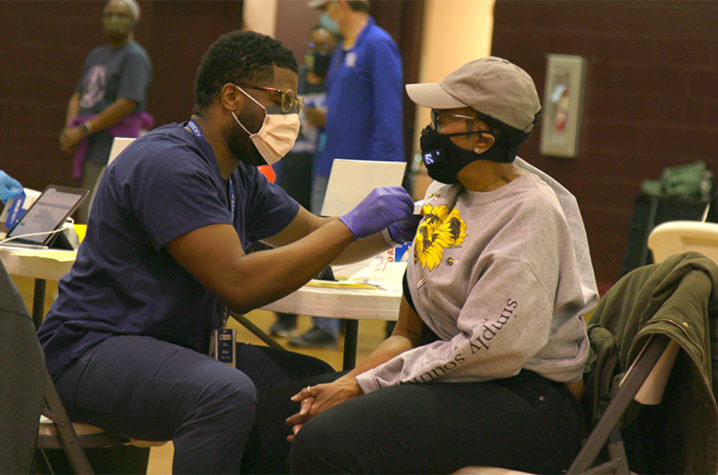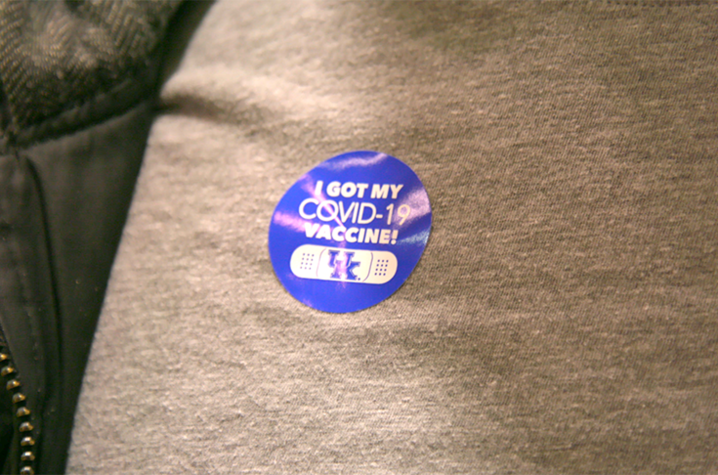 LEXINGTON, Ky. (April 19, 2021) – While the number of people in Kentucky who have access to the COVID-19 vaccines continues to rise, many still have questions about the safety, efficacy and long-term effects.
To help answer questions, the University of Kentucky and UK HealthCare, in partnership with local faith leaders and SHARE Lexington, will host a COVID-19  Vaccine Community Town Hall at 10 a.m., Saturday, April 24, 2021. Attendees will also be able to register for a COVID-19 vaccination.
Community members are encouraged to attend in person, especially those without Internet access, at one of the community town hall locations below:
Masks and physical distancing are required at all locations.
At these sites, attendees will watch a virtual panel of health care experts from UK HealthCare and the UK Colleges of Pharmacy, Medicine and Health Sciences who will answer common questions about the vaccines.
The panel includes Deshana Collett, Ph.D., associate professor in UK College of Health Sciences; Trenika Mitchell, Pharm.D., associate professor in the College of Pharmacy; Dr. Sylvia Ofei, assistant professor in the College of Medicine; and Vincent Venditto, Ph.D., assistant professor in the College of Pharmacy. The panel will be moderated by Tukea Talbert, DNP, the chief diversity officer for UK HealthCare.
After the virtual panel, there will be an opportunity to register for the COVID-19 vaccine with the assistance of on-site coordinators.
To view the virtual event, use this link https://uky.zoom.us/j/86710058846.  For more information, contact Tukea Talbert at Tukea.talbert@uky.edu.  To watch the virtual panel without attending in-person, go to https://uky.zoom.us/j/86710058846. You will be able to access the event recording at the following link https://youtu.be/3zy7cj5ZZew.