New UK HealthCare Training Program Aims to Enhance Patient Experience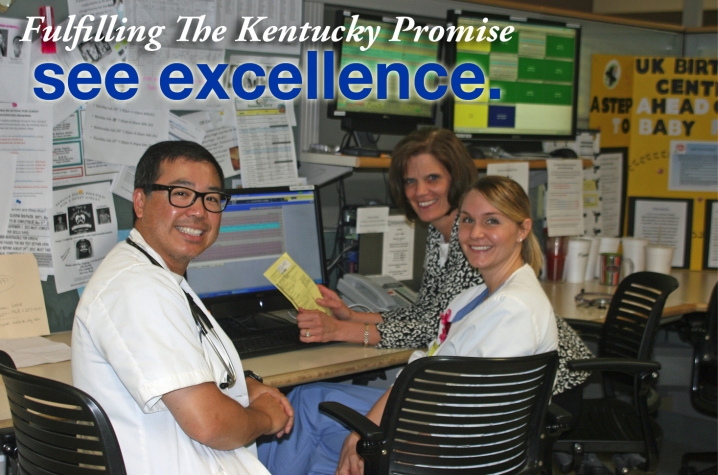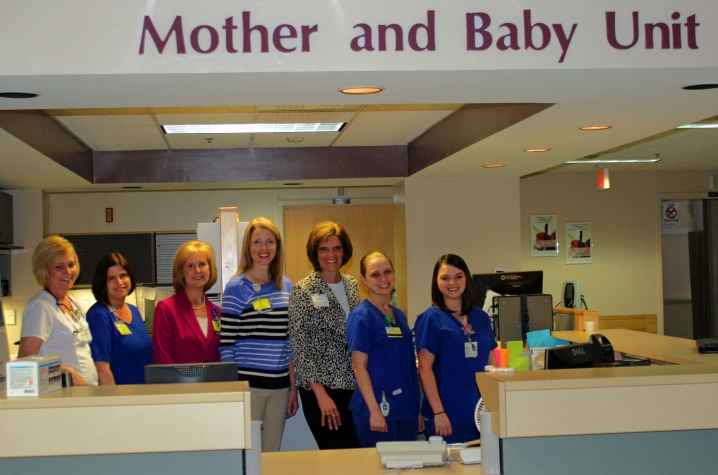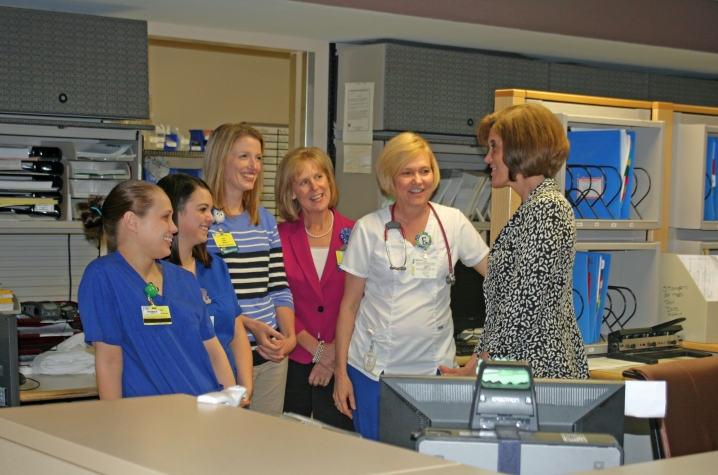 LEXINGTON, Ky. (June 25, 2013) — Providing high-quality patient care has always been a hallmark of UK HealthCare, but a new training program will help clinical and non-clinical employees create a patient-centered environment that enhances the overall experience of patients and their families.
UK HealthCare's Office of Service Excellence is committed to continuously improving patient satisfaction within each department, said Angela Lang, director of the office. Beginning July 1, all new UK HealthCare employees will attend a Patient Centeredness Orientation that emphasizes how every position impacts patients, families and visitors.
"Patient-centered care is what patients know and expect while in our care, and it is our job to exceed those expectations," said Kathy Bachman, patient experience manager in the Office of Service Excellence. "We need to make sure that it is 'all about the patient' when they are here."
Creating a patient-centered environment means a commitment to a set of beliefs about how patients will be cared for, how family is treated, how employees will care for each other and how leadership supports staff.
"It is a commitment to care for patients and families everyday with every encounter," she said.
Training is also being held in units throughout the health system to encourage and refresh employees on "best practices" and offer unit-specific guidance.
The Mother-Baby Unit at UK Chandler Hospital has piloted some of the patient experience programs and in particular the Patient Rounding program, which emphasizes "rounding with a purpose." Every nurse and technician has been trained on rounding requirements that include asking about pain, asking about positioning, and anticipating and accessing the patient's needs.
"I am already seeing and hearing the results from patients who say their needs were met quickly, and often they didn't need to use a call button because their needs were already anticipated and met by staff," said Gwen Moreland, director of maternal and neonatal services. "Families think about the birth of their baby for nine months, and we want to give them the best experience we can during such an important occasion in their lives."
Whether it is training for new employees or for those who have worked any number of years, it is important for every member of the team to know that UK HealthCare's culture puts patients and families first, to provide quality care and excellent service, Bachman said.
"Our focus is every patient, every encounter, every time," she said. "But it is also about being mindful that sometimes it is the little things we do that make a big impact on people every day."
Media Contact: Kristi Lopez, 859-323-6363 or kristi.lopez@uky.edu