UK Emergency Medicine Department Recognized for Reducing Time for CAT Scans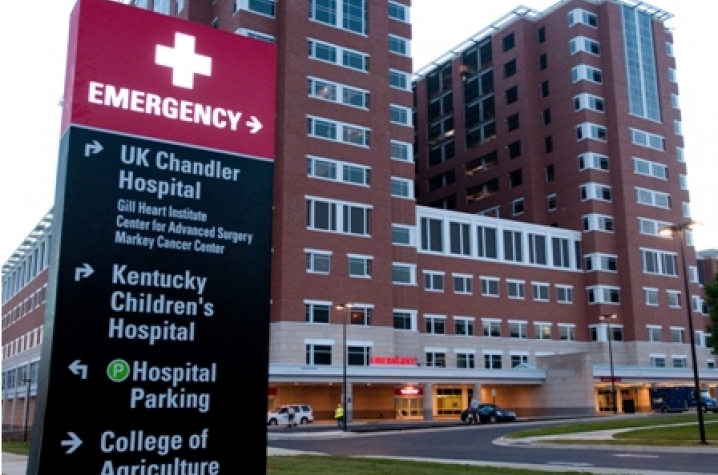 LEXINGTON, Ky. (Oct. 21, 2011) — Emergency medicine and radiology patient care providers at UK Albert B. Chandler Hospital have been recognized for using Lean-based management techniques to improve turnaround times for computed tomography (CT or CAT scan) patients by 36 percent leading to a potential savings of 10,000 patient care hours in the ED per year.
Dr. Roger Humphries, chair of the UK Department of Emergency Medicine, presented the abstract at the American College of Emergency Physicians' (ACEP) 2011 Research Forum, the premiere, annual scientific research event focused on the latest advances in the practice of emergency medicine held Oct. 15-18 in San Francisco. Co-authors of the study are Patrick M. Russell, Ryan J. Pennington, and Karsten D. Colwell. For a complete listing of presenters and topics, visit http://www.acep.org/meetinginfo.aspx?id=81609.
A collaborative process improvement team that included radiology and emergency department staff as well as Lean system experts was formed in the summer of 2009 and met weekly to eliminate unnecessary steps with the goal of reducing emergency department CT turnaround times.
Process improvements eventually included encouraging CT technologist to "pull" patients to improve flow, reducing enteric contrast for CT abdomen studies; shifting technologist hours to more appropriately cover busier times of the day; improving communication and coordination of care through wireless communication devices; and using daily scorecards to track performance.
Overall, nearly 20 minutes of savings per study translated into potential savings of 10,000 patient care hours in one year. Improved efficiency with CT study acquisition is likely an important part of reducing bottlenecks, which lead to prolonged stays for patients in the emergency department.
Media Contact: Kristi Lopez, kristi.lopez@uky.edu or (859) 323-6363.