Art in Full Bloom at UK's Art Museum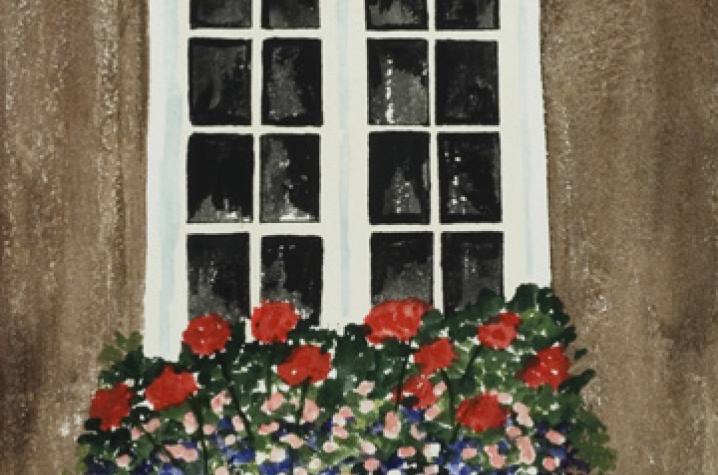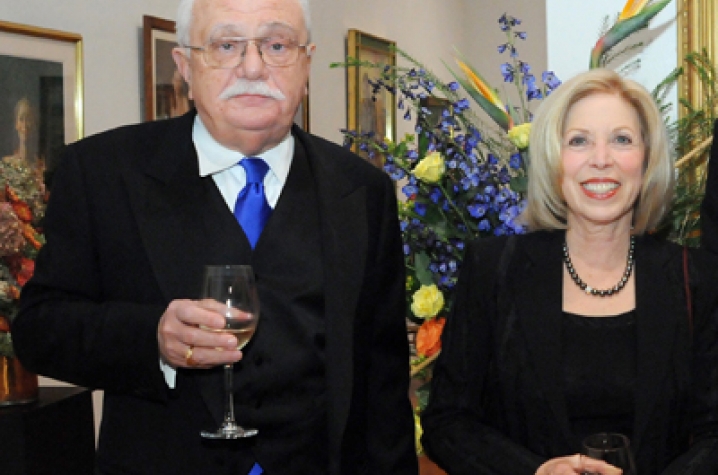 LEXINGTON, Ky. (Feb. 24, 2011) − The Art Museum at the University of Kentucky will host their annual Art in Bloom fundraiser this weekend Feb. 25-27. The museum will be blooming with floral arrangements created by florists interpreting pieces of art from the museum's permanent collection and featued exhibition "Mid-Century Modern from the Huntington Museum of Art."
This is the 11th year the Art Museum at UK has hosted the three-day event which will showcase more than 50 floral arrangements created by professional and amateur designers from across the Bluegrass. This year's event will honor Dr. Michael and Ellen Karpf for their longtime support of the museum. The signature artist will be Missy Fox Trumbore.
Since their arrival in Lexington, the Karpfs have been deeply involved with the Art Museum at UK, a reflection of their lifelong interest in – and support of – art and culture. Currently, they are active participants in the Art Museum's Collectors and the Lexington Philharmonic, among other arts and cultural activities in the community. Ellen Karpf has served on the advisory board for the university's museum for six years. As a couple, they have spearheaded an innovative new initiative, the UK Arts in HealthCare program, which emphasizes the importance of art in therapy and healing. An important component of the new UK Albert B. Chandler Hospital, the UK Arts in HealthCare program features renowned Kentucky art and folk art, along with other visual pieces and performing arts, in a unique hospital setting. Art Museum Director Kathy Walsh-Piper serves on the committee, which is implementing this innovative program. As part of the initiative, the museum was honored recently to exhibit the UK HealthCare Kentucky Folk Art Collection before it takes its place in the new A.B. Chandler Hospital.
A resident of Versailles, Ky., Missy Fox Trumbore's artwork includes themes of landscapes, horses, homes, children and other animals. She began painting at age 57 when she stumbled upon a set of watercolor tubes and a book and thought she would give art a try. Trumbore's mother-in-law was also a well-known artist in the Ashland area and one of the founders of Ashland Area Art Gallery. Trumbore has had several art shows in Lexington and Versailles, Ky., as well as at Mount Adams in Cincinnati. She has also been featured in the New York gallery of Dylan's Candy Bar, a popular candy store owned by Dylan Lauren, daughter of fashion designer Ralph Lauren. Trumbore has also worked with realtors in Lexington and New York painting portraits for buildings.
The public is invited to visit the museum in full bloom noon-5 p.m. Friday through Sunday, Feb. 25-27. Admission to "Art in Bloom" is $5 per person all three days.
The Art Museum at UK will also host several events in conjunction with the exhibit. Fundraising events will begin Friday, Feb. 25, with the Night of Elegance Black Tie Sponsor Gala and Live Auction at 7 p.m. The live auction includes such items as a trip to the Big Easy and a week at a Jackson Hole, Wyo., home. Items available in the live auction can be previewed at www.uky.edu/ArtMuseum/art_in_bloom_live_auction.html. Sponsorship for this event will begin at $500. Packages are still available for purchase and attire is black tie.
The celebration will continue Saturday, Feb. 26, with "A Night on the Town: Mid-Century Modern Cocktail Reception and Silent Auction" at 7:30 pm. More than a hundred items were donated in such categories as sports, art, experiences and family. A complete list of items is available at: www.uky.edu/ArtMuseum/art_in_bloom_silent_auction.html. The silent auction is open to all ticketed guests at the Saturday night event. Tickets for these festivities are $100 each or $75 for those under 40.
To purchase tickets for any or all of these events, contact the Art Museum at the University of Kentucky at (859) 257-5716 or e-mail to artmuseum@email.uky.edu.
MEDIA CONTACT: Whitney Hale, (859) 257-1754 ext. 229; whitney.hale@uky.edu