Art Students Exhibit 'Lumin-Essence'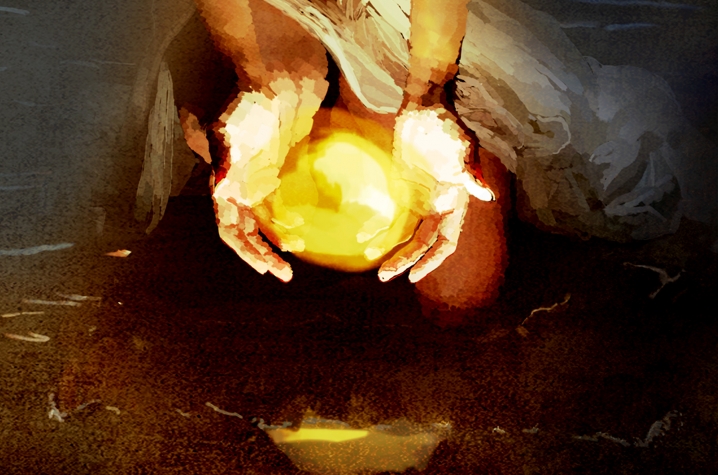 LEXINGTON, Ky. (April 25, 2011) — "Lumin-Essence," a BA (Bachelor of Arts) Graduate Group Show featuring the work of art seniors at the University of Kentucky, will go on display this week at the Barnhart Gallery. The free public exhibit runs April 25-29 at the gallery located in Room 206 of Reynolds Building #1. A closing reception, which is free and open to the public, will be held in honor of this exhibit and its artists from 6 to 9 p.m. Friday, April 29, at the gallery.
"Lumin-Essence" features the work of more than 25 student artists at UK. The exhibit showcases a wide range of art including paintings, drawings, graphic designs, photographs and installation work.
"I'm very pleased to be able to show with so many thoughtful artists," said art education and art studio senior Katie Rafferty. "During my time in college, and especially this semester, I have become familiar with these artists and their work. It's very exciting to share this opportunity with them and support each other as we start our careers."
Participating artists in the "Lumin-Essence" exhibition are: Hannah Josephine Arch, Christina Lynn Bransom, Lindsey Ann Calvin, Gene T. Chai, Jacqueline Connelly, Mary Shannon Duffy, Emilie Ann Fritsch, Elizabeth Rose Givens, Heidi Ann Hastings, Brett Ashton Hatfield, Adam Ross Hendrickson, Breanne Renee Kaiser, Aruna Marie Keswani, Caroline Marie Kosse, Audrey Diane Littlepage, Richae Terrice Logan, Luan Huyen Nguyen, Katie Ann Rafferty, Caitlin Morgan Reed, Debbie Montgomery Savage, Stephanie Marie Shacklette, Tommy Wilson Shelburne, Benjamin Thomas Shirrell, Andrew Doss Sproull, Rheanan Dawn Vickers and Evan Palmer Wright.
"I always look forward to the BA senior show," said Benjamin C. Withers, chair of the UK Department of Art. "It is a visual smorgasbord that displays the key elements of our department. Students come to us with a diversity of artistic backgrounds, some from high schools with impressive art programs, and some from school systems with less exposure to the visual arts. Our goal is to welcome and challenge them all, and when they are ready to leave us, as these students are, to enter into the world with the ability and desire to incorporate a love for the visual arts in their chosen professions and in their daily lives."
Adds Withers, "These particular students in this show have grown intellectually and artistically over the last several years, along the way encountering a new curriculum, ongoing work to improve our studio facilities, and the addition of faculty in key areas. On behalf of the entire faculty, I want to thank them for their hard work and congratulate them on their achievements."
Normal viewing hours for the Barnhart Gallery are 1 to 8:30 p.m. Monday through Thursday. For more information on this exhibition, contact the UK Department of Art at (859) 257-2727.
MEDIA CONTACT: Whitney Hale, (859) 257-1754 ext. 229; Whitney.Hale@uky.edu