A Decade of Kenyan Art in the Bluegrass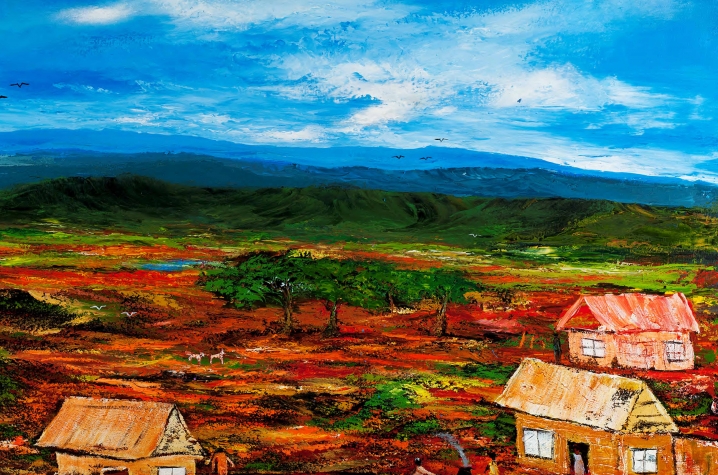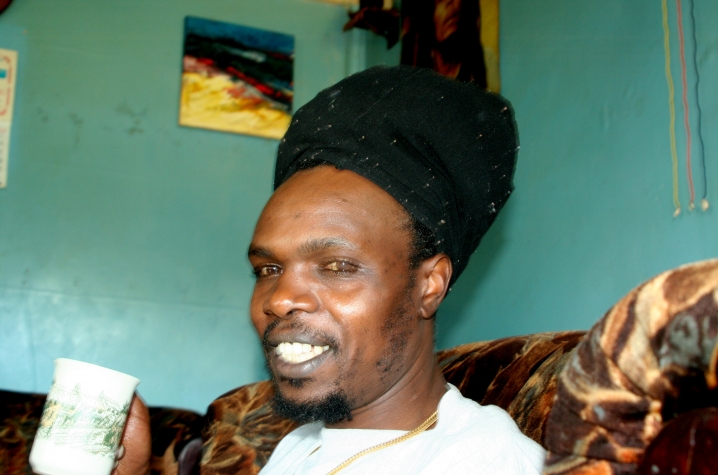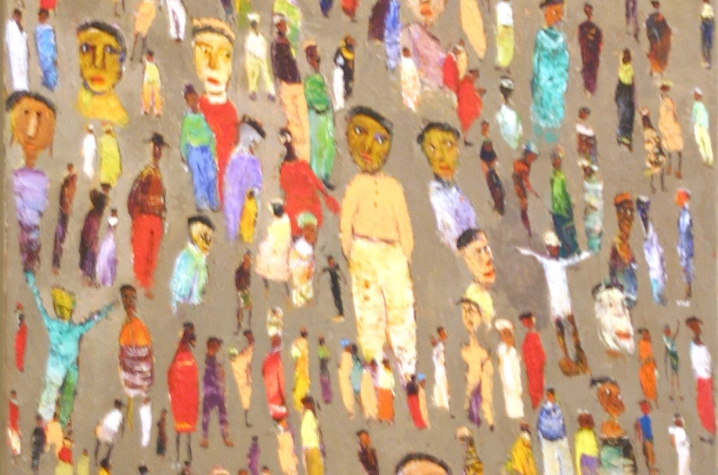 LEXINGTON, Ky. (Nov. 15, 2011) − The Ruth Hunt Wood Foundation, a Lexington nonprofit which brings Kenyan artists to the University of Kentucky campus, invites the public to celebrate its 10th such Kenyan artist at a free exhibit opening from 5-7:30 p.m. Thursday, Nov. 17, in the Tuska Center for Contemporary Art at UK's Fine Arts Building.
"Over the last 10 years, Ruth Hunt Wood has worked diligently to bring some of Kenya's best emerging talent to Kentucky," says Benjamin C. Withers, chair of the UK Department of Art. "This provides an outstanding opportunity for our students to learn about Kenya and to see firsthand the energy and drive it takes to become a successful artist. In turn, many of the previous Kenyan artists have used their time here as a springboard to impressive careers in Kenya and in Europe. We are fortunate to have an alumna like Ruth Hunt Wood who supports the visual arts in such a meaningful and effective way."
This year's exhibition will showcase works created by artist Allan Githuka during his fall residency at the UK Department of Art. Githuka has continued the proud tradition of the Ruth Hunt Wood Foundation, as he has focused on his love of oil paintings on canvas as well as experimented in a number of other mediums. Githuka arrived in Lexington in August. During his time in the Bluegrass, he has lived and worked on the UK campus among the students. All of the works to be displayed in his upcoming exhibition were created here.
"I'm always drawn to his paintings of the majestic mountains of Kenya's Rift Valley," said Wood, the foundation's founder. "His oil paintings are so striking that they transport me back to his homeland."
Githuka, a husband and father of two, lives in Ngecha outside the capital of Nairobi. Like all foundation artists before him, Githuka will return to Kenya and complete "The Kenyan Art Enrichment Program," which includes 40 hours of charitable service dedicated to promoting the arts. He'll also take with him a better understanding of American culture. Githuka has visited local landmarks including Keeneland and others closer to his heart such as the headquarters of Lexington's fire operations. "I was always really touched by the sacrifice of New York's firefighters during the 2001 terrorist attacks," Githuka said, noting one of his childhood friends is a firefighter.
Githuka has also spent a week at Somerset Community College, offering lectures and workshops to students. He has also spoken multiple times to UK classes and will be available to discuss his inspirations at the opening of the exhibit, which will remain on display through Dec. 2.
At age 46, he is the oldest artist chosen to visit Kentucky through the program. The Ruth Hunt Wood Foundation's previous artists have gone on to create high-profile international one-man shows. Among them is Richard Kimathi, whose work was selected to be featured on a United Nations postage stamp and who also recently enjoyed a solo show in Madrid, Spain. Another foundation alumnus, Peter Ngugi, had a solo show in South Korea shortly after leaving his residency at UK. They are just two of the many success stories.
Wood, a Lexington resident, formed her foundation in 2000.  She has long been interested in African culture. During her visits to Kenya in the late 1990s, she was surprised to find a struggling local art scene. "I felt the long tradition of art in Kenya was slipping away," she recalled. "There were so many talented and unique artists in Kenya. I wanted to put a spotlight upon them, their art and their country."
Determined to help develop local artists, she has financed semesters of study at UK for 10 Kenyan artists, each of whom is chosen by a selection committee in Kenya. "I have had tremendous support from the members of the selection committee in Kenya. They have contributed hours upon hours for this endeavor, and I owe a great gratitude to them for seeing my idea to fruition," she said. In the decade since the program began, the Kenyan art scene has become more organized, most recently producing a national arts calendar that featured many works by foundation artists.
The Tuska Center for Contemporary Art (TCCA) was named for late UK faculty member and artist John Regis Tuska. The nonprofit public exhibition venue is dedicated to showing a broad range of contemporary art practices. TCCA is operated and funded by the UK Department of Art in the UK College of Fine Arts. Regular gallery hours for the fall 2011 semester are 2 to 6 p.m. Tuesday, Wednesday and Thursday.
For more information on the Allan Githuka exhibit, contact Dmitry Strakovsky, director of the Tuska Center for Contemporary Art, at (859) 257-1545 or dmitry.strakovsky@uky.edu. Information can also be found online on the gallery's Facebook page at www.facebook.com/pages/Lexington-KY/Tuska-Center-for-Contemporary-Art/95196942735 or at their website at www.uky.edu/FineArts/Art/TCCA.
MEDIA CONTACT: Whitney Hale, (859) 257-1754 ext. 229, Whitney.Hale@uky.edu