Photo Day to 'Light-Up' UK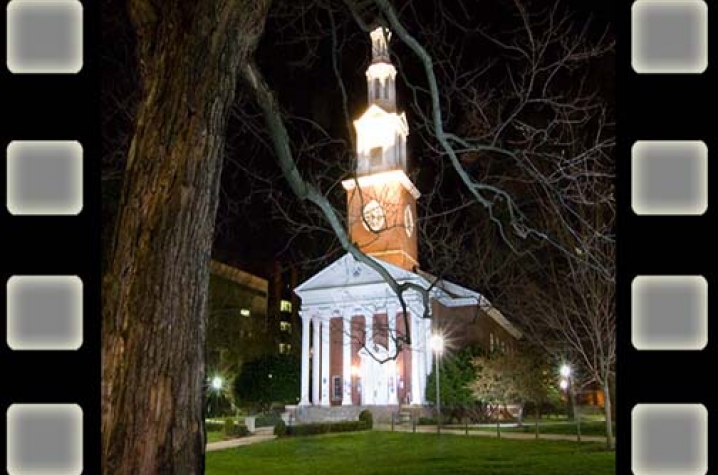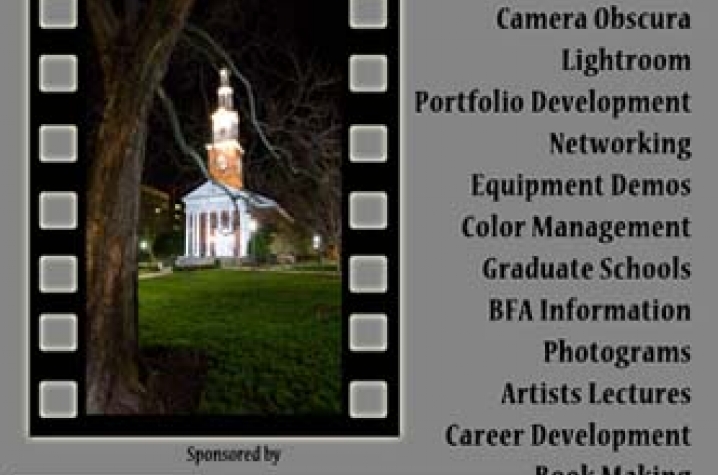 LEXINGTON, Ky. (Nov. 17, 2010) − The art of photography comes in to focus this Friday as the University of Kentucky Department of Art presents its first Photo Day on Nov. 19. The day, dedicated to all things photography, will feature workshops, demonstrations, tours and artist lectures. Photo Day will culminate with the third annual Light-Up UK, where a building will be illuminated with strobe lighting and flashlights. All events are free and open to the public.
Photo Day will start at 9 a.m. Friday, Nov. 19, at Reynolds Building #1. From 9 a.m. to 2:30 p.m. attendees can choose to participate in hands-on activities, workshops and equipment demos in such areas as camera obscura, portfolio design, lighting, Mamiya digital cameras, cyanotypes, photography careers, Profoto lighting equipment, bookmaking and Sekonic meters. Additionally tours of the Reynolds Building and UK campus will be available to participants.
Two panel discussions featuring UK alumni will be presented in the afternoon. Greg Davis, Rebecca Holbrook, Kate Shannon and Kristen Sykes will come together to lead a discussion on graduate schools and teaching careers in photography from 2:30 to 4 p.m. A second panel will feature photographers Christina Gora, Mary Rezny and Erica Sanko, who will lead a discussion on various types of photography careers from 4 to 5 p.m.
Photo Day festivities will break for dinner and Lexington's Gallery Hop around 5 p.m. and reconvene at 8 p.m. for Light-Up UK at Ashland, the Henry Clay Estate located on Richmond Road.  During Light-Up UK, several students, alumni and Photo Day participants will "light-up" the historic home with hundreds of hand-held strobe and flashlights.
UK Photo Day is made possible with support from Midwest Campus Exchange and MAC-On-Campus. For more information on Photo Day or a detailed schedule, contact Robert Dickes, lecturer at UK Department of Art, at robertdickes@uky.edu.