Prof's Art Now Showing at Capital's Grand Theatre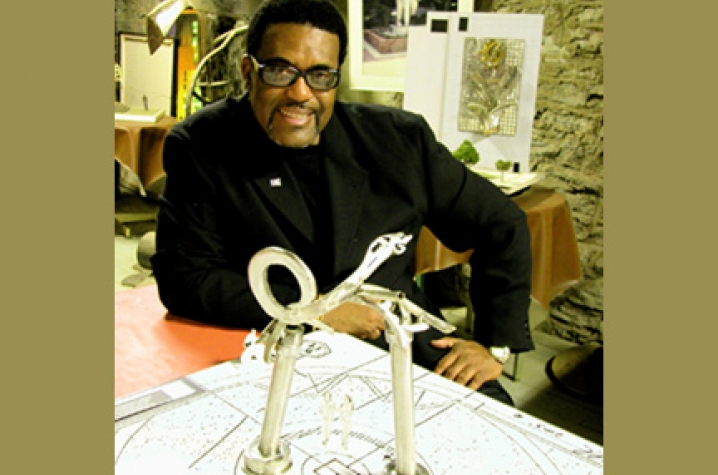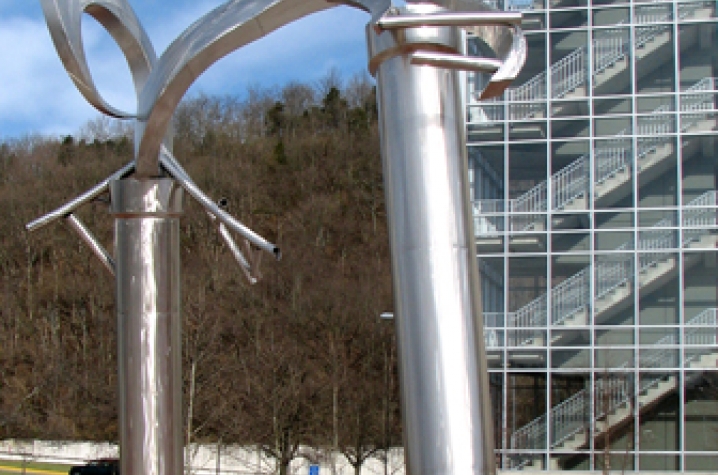 LEXINGTON, Ky. (Aug. 24, 2010) − Artwork by sculptor Garry R. Bibbs, associate professor of art at the University of Kentucky, is the subject of a solo exhibition on display at the Grand Theatre Gallery, located at 308 St. Clair St., in Frankfort, Ky. A closing reception will be held in honor of the artist and exhibition from 5 to 8 p.m. Saturday, Sept. 4, at the gallery.
The new solo exhibit showcasing art by Bibbs opened in June and is less than a mile from one of the artist's more recent sculptures, "Now Get!," a piece commissioned by the state's Department of Transportation and installed on Mero Street.
Bibbs' distinguished exhibition history includes showings presented through the Smithsonian Institute in Washington, D.C.; the Ruschman Art Gallery in Indianapolis; the Hertz Gallery in Louisville and the Contemporary Arts Center in Cincinnati.
The Kentucky sculptor is also an active member of the Pew Civic Entrepreneur Initiative, a coalition group in Lexington whose goal is to confront and solve issues relevant to the community on race relations and leadership.
The Grand Theatre is the only historic theater in downtown Frankfort with its original configuration intact. Built in 1911 as a vaudeville house, it went through several small renovations to show silent movies and later "talkies." In 1940, the Grand went through a more significant transformation adding a 600 seat theater to the back of the original theater space. The facility operated as a cinema under the Chakeres name until it closed in 1966. Since closing, the property was used for a variety of commercial purposes until 2005 when the nonprofit group Save the Grand Theatre Inc. purchased the property to renovate it into the multi-purpose community arts center it is today.