Student Sculptor's Exhibit Explores Human Condition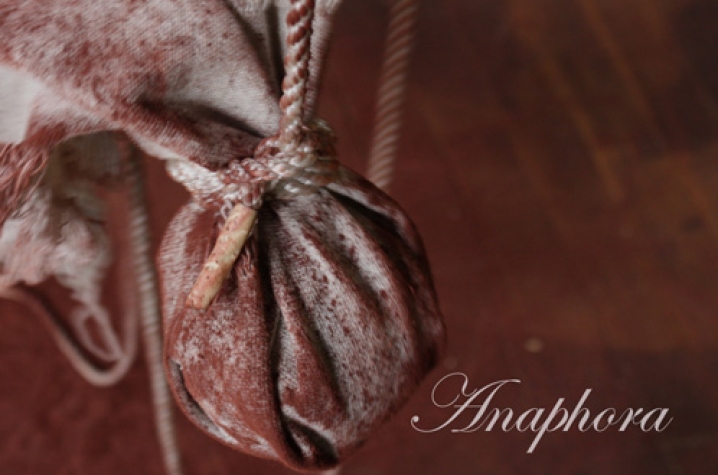 LEXINGTON, Ky. (April 8, 2011) - University of Kentucky art studio graduate student, Melissa Van Sandt, is currently presenting her Master of Fine Arts (MFA) thesis show, "Anaphora." The show will conclude this weekend with a closing reception, which is free and open to the public, from 5 p.m. to midnight Friday, April 8, at Bay 7, located at 1211 Manchester St. in Lexington's Distillery District.
"Anaphora" includes cohesive pieces of sculpture and installations that explore the human experience and condition. The title creates emphasis through repetition that will be demonstrated in the show through the media and subject matter.
"The point in my creating these pieces is not to elevate the concept beyond reaches of the observer," Van Sandt said. "But rather, to visually realize a commonality for the purpose of commiseration."
Van Sandt's exhibition includes works ranging from pedestal-sized pieces to large-scale installations. The body of work uses metaphor and symbol to subtly and meaningfully apply the concept of human body versus human residue, or residual proof of the human experience.
"Each piece strives to pique the interest of the passerby in such a way as to invite a moment of introspection," Van Sandt said.
While at East Carolina University earning her bachelor's degree in sculpture, Van Sandt received the Award of Merit in Sculpture from the School of Art and Design in 2004 and 2006 for her undergraduate exhibitions.
After her undergraduate studies, Van Sandt worked at a fine arts foundry and co-founded the Performance Iron Guild (PIG), a traveling, educational iron foundry. She has also participated nationally and internationally at symposiums, workshops and conferences.
While at UK, a work by Van Sandt at the 2010 Carey Ellis Show won first place for the juried exhibition. A previous piece in the 2009 Carey Ellis show took third place and the Dean's Purchase Award. Outside of her own studies, Van Sandt has also instructed classes as a teaching assistant in the UK Department of Art in the UK College of Fine Arts.
Van Sandt's exhibition takes place in conjunction with the MFA thesis exhibition of Willie Robertson, a painting graduate student.
"Anaphora" show times are by appointment only. To make an appointment, contact Melissa Van Sandt by phone at (843) 469-7237 or by e-mail to vansandtsculpt@gmail.com.
MEDIA CONTACT: Whitney Hale, (859) 257-1754 ext. 229; Whitney.Hale@uky.edu