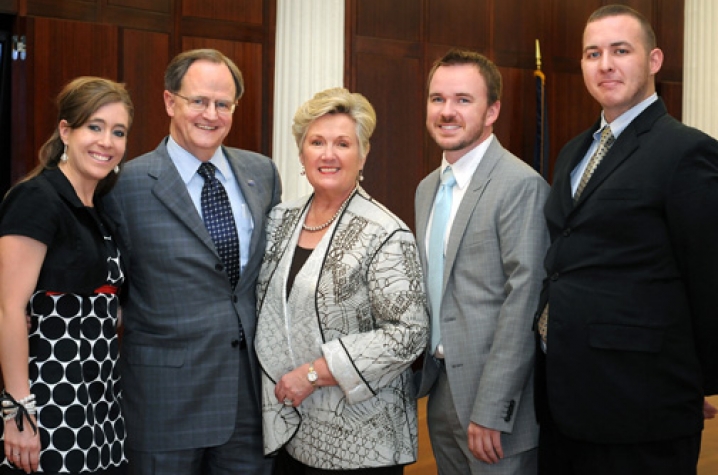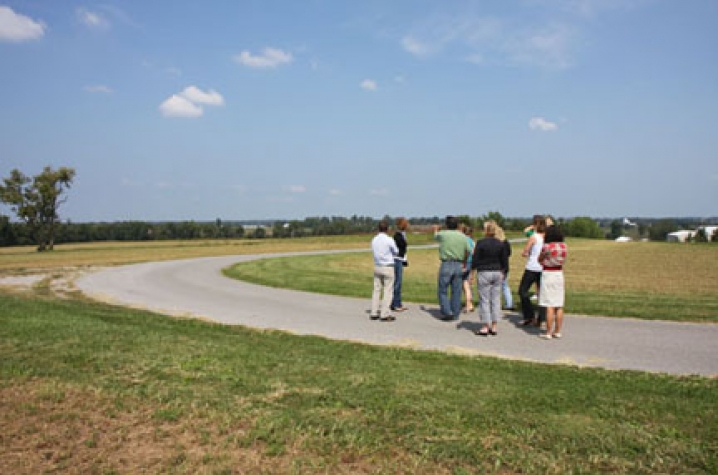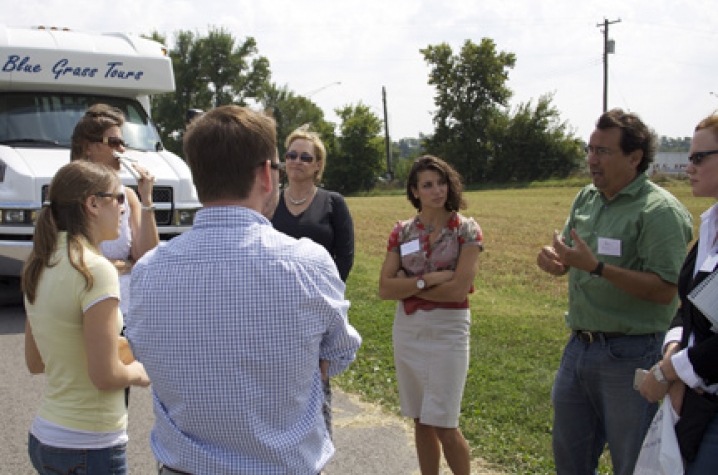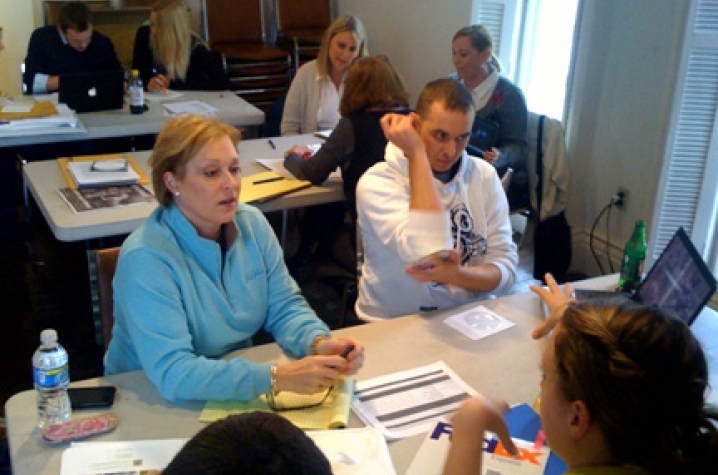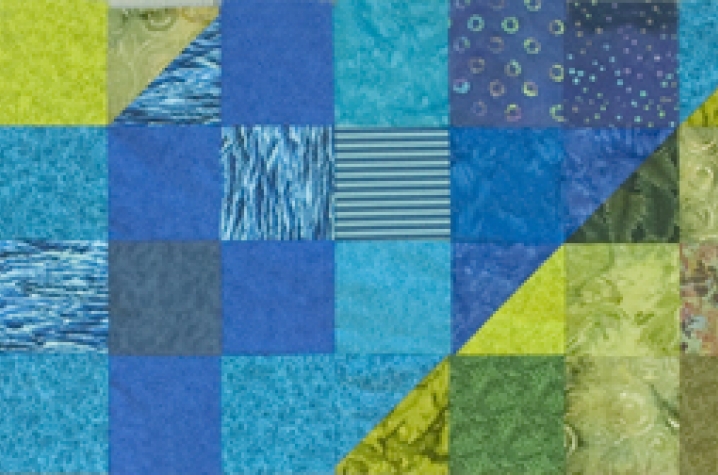 LEXINGTON, Ky. (Aug. 18, 2010) − This fall, Lexington will premier a one-of-a-kind linear gallery along the nine-mile walk and bike path known as the Legacy Trail. And as the community takes in this special moment in the trail's three-year evolution, three former students from a University of Kentucky Department of Art's museum studies course will exhale and celebrate a job well done helping secure and execute parts of the master plan of a monumental public art project in the Bluegrass.
The nine miles known as Legacy Trail runs from Third Street, along Loudoun Avenue, out Newtown Pike, and connects to the Kentucky Horse Park. Providing both an urban and rural setting for citizens to exercise, the trail will allow users to not only enjoy Kentucky's beautiful landscape, but also enjoy the vision of its local artists.
Since its inception, Legacy Trail has been a product of public process. And in the fall of 2009, 11 students enrolled in an upper-level art history course under the direction of Christine Huskisson initiated the art project. The class, including Ide Bouldin, Allison Hosale and Jamie Watkins, worked to secure funding from the Legacy Center at the Blue Grass Community Foundation and LexArts for a project then termed 'a museum without walls' to accompany the path. They then composed and issued a national request for qualifications (RFQ) for the Legacy Trail's master planner based on the findings of the Legacy Trail Public Art Consortium (LTPAC) and their financial contributors. LTPAC is comprised of volunteers from the Legacy Center, Lexington Art League, LexArts, UK Department of Art, members of the Lexington-Fayette Urban County Government (LFUCG), and public arts advocate Marnie Holoubek.
But with the master planner and public art plan in place, Bouldin, Hosale and Watkins' work on the Legacy Trail had not run its course. The journey for these three students would continue as they accepted internships with the public art project, which won additional grant funding from the university as a Commonwealth Collaborative.
As a Commonwealth Collaborative, the interns were asked to help the art project execute the first phase of the master plan. As part of phase one, Legacy Trail's path will be marked with a series of blazes, or flags; tapis or surface paintings; and applied crossings at the intersections of the trail with existing roadways. All three kinds of markers include designs by local and regional artists that act as a visual guide for residents and visitors along the trail's corridor.
Aside from assisting in the execution of phase one, UK interns made their mark on Legacy Trail and Lexington's public art landscape in many other ways. The team developed various documents for the project, including artist nomination calls and applications for future artwork selected for the path. They even designed educational programming opportunities inspired by the path and its artwork.
"They have done a tremendous amount of work to initiate and then facilitate the Legacy Trail Public Art Master Plan through its first phase; Hosale however set her sights a little broader researching public art initiatives in Fayette and adjacent counties. Her efforts have, in part, given rise to the Central Kentucky Museum without Walls, which will improve accessibility and enhance community and student engagement with public art for years to come," said Huskisson.
In addition, one of the interns made their mark on the Legacy Trail path literally. After his time as an intern, Watkins is still working with the trail in the capacity of an artist. At Huskisson's recommendation, Watkins submitted his quilt designs to the initial artist roster call and was selected by the committee to make one of the trail's blazes, a grouping of flags affixed to three tall flag poles along the trail.
Bouldin, the son of Ide Bouldin and Susan and Adam Zeroogian, is from Pembroke, Ky., and moved to Lexington his junior year of high school. Before transferring to UK, he studied art studio at Eastern Kentucky University, and spent a few years as a working artist. Bouldin is currently pursuing a major in art history and a minor in art studio.
After working on the RFQ and participating in the interviews of LTPAC's top four master planner choices, Bouldin was awarded an internship to assist with administrative aspects of Legacy Trail. Beyond his initial administrative work on the public art project, he was later awarded a temporary paid position as assistant to the Legacy Trail's Public Art Manager to help facilitate the processes of artist selection and implementation.
After almost a year of class work and internships with the Legacy Trail, Bouldin has high expectations for the innovative public art project. "I expect the trail to provide a forum which exhibits the best works our artists are capable of creating. The trail will also promote a healthy lifestyle for Lexington's residents as they nurture their appreciation for what makes our community unique," noted the student, who is set to finish his bachelor's degree in December. 
Building on the relationships he made working with local arts leaders through the museum studies class and his internship with Legacy Trail, Bouldin recently became an arts correspondent at Business Lexington. He is also involved in an effort to include Lexington in "Arts & Economic Prosperity IV," a detailed nationwide study performed by Americans for the Arts. Additionally, Bouldin is serving as archivist for projects being undertaken by LexArts and LFUCG's Urban County Artistic Review Board.
Hosale is the daughter of Jerry and Terri Hosale, of Nashville, Tenn. Drawn first to the performing arts, she began dance studies at age 4 and continued to dance through her undergraduate studies. A graduate of the Nashville School for the Arts, the dancer went on to earn her bachelor's degree in religious studies and obtain a minor in art history at Western Kentucky University.
The first college graduate in her family, Hosale decided to continue her studies at UK. After finishing her museum studies course, she chose to intern with Legacy Trail to further a pilot educational program for elementary students that she developed for the trail as her graduate project in Huskisson's class.
"The Legacy Trail internship made possible through the Commonwealth Collaborative grant was a perfect fit. I am very passionate about education," said Hosale. "I hope that the pilot program I developed is used to educate and encourage children to use the trail, and visit the future art that will be located along the trail."
Hosale received her master's degree this summer in art history. Her future goals are to continue to develop educational programs for Central Kentucky Museum without Walls that will get younger students involved in the arts at an earlier age, and keep them interested as they grow.
"Whether in a museum setting, or the growing field of public art, I hope to use my imagination to keep children and adults coming back for more," added Hosale.
Jamie Watkins, the son of Donna Ellison and Bruce Watkins, is from Fayette, Ala. The first person in his family to attend college, Watkins holds a bachelor's degree in interior design and a minor in art history from the University of Alabama.
Like Bouldin and Hosale, Watkins is excited to have been a part of the Legacy Trail project and grateful for a real world opportunity in the public art arena. "Museum studies 501 and 502 gave me a chance for hands on experience with writing grants and RFQ's, working with professionals in the art world, and broadened my knowledge of public art," commented the art history graduate student.
Along with his work on the RFQ and helping execute the first phase of the Legacy Trail, Watkins also worked on another major art event opening in advance of the World Equestrian Games. As assistant registrar at the International Museum of the Horse at the Kentucky Horse Park, he helped install the international exhibition "A Gift from the Desert."
Upon completion of his master's degree in December, Watkins wants work at either a museum or an auction house. 
In the Legacy Trail's subsequent phases, the path will add temporary and permanent large-scale artworks, which emphasize Lexington's geological, ecological, historical and cultural uniqueness, as well as the inclusion of revolving temporary exhibitions in an effort to provide a continuously evolving, re-engaging experience as the trail matures.
For more information on the Legacy Trail or its grand opening on Sept. 12, visit http://legacycenter.ning.com.