UK Art Museum Hosts 'Open House'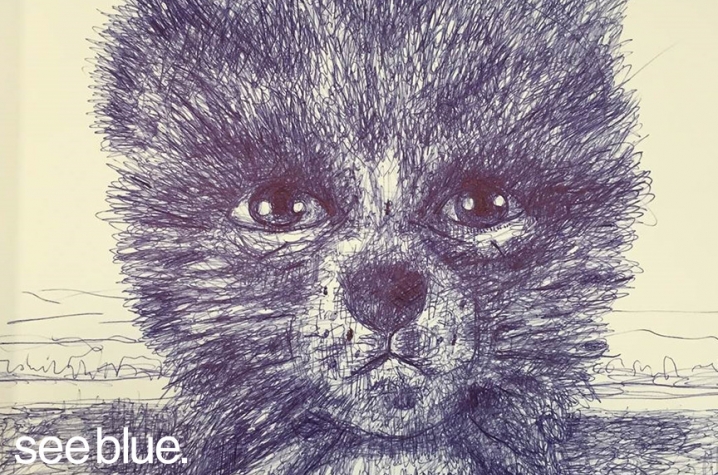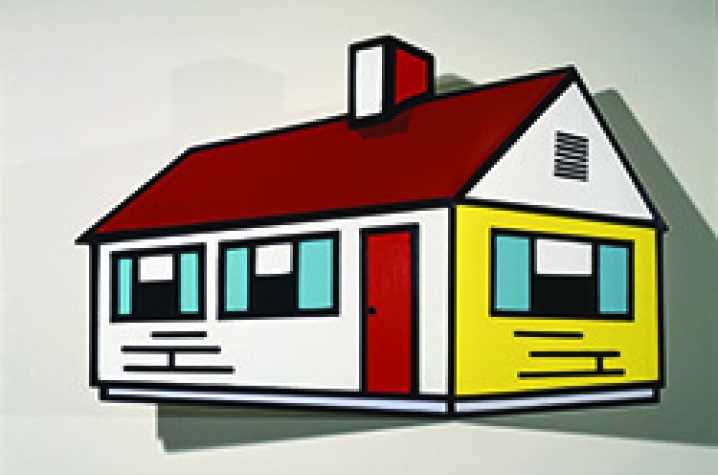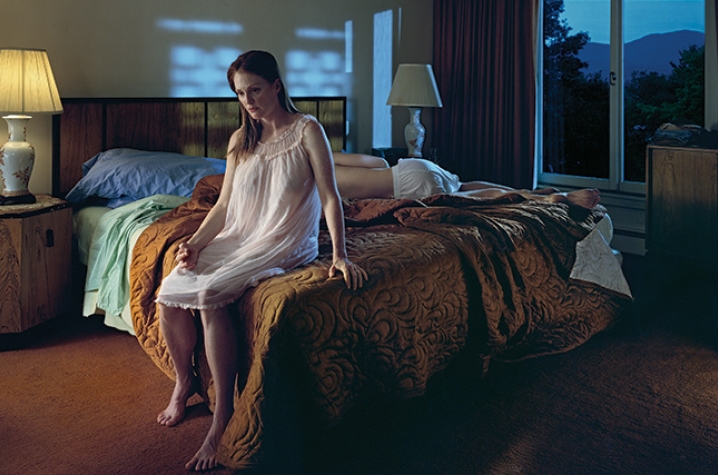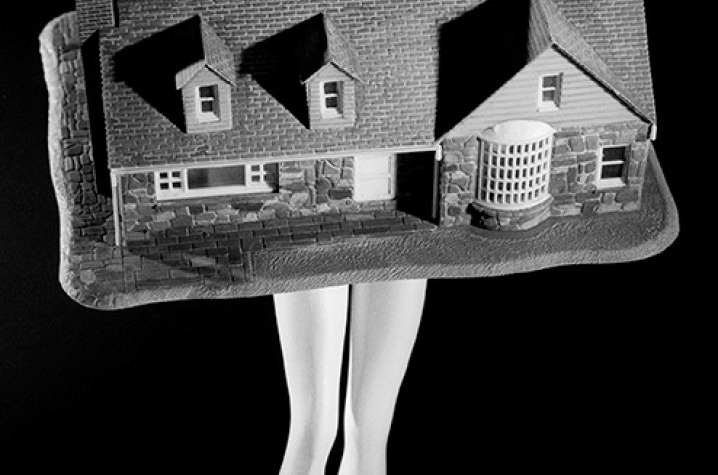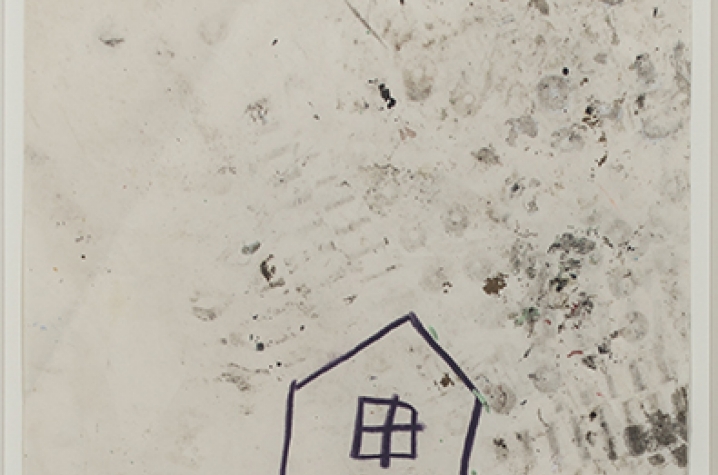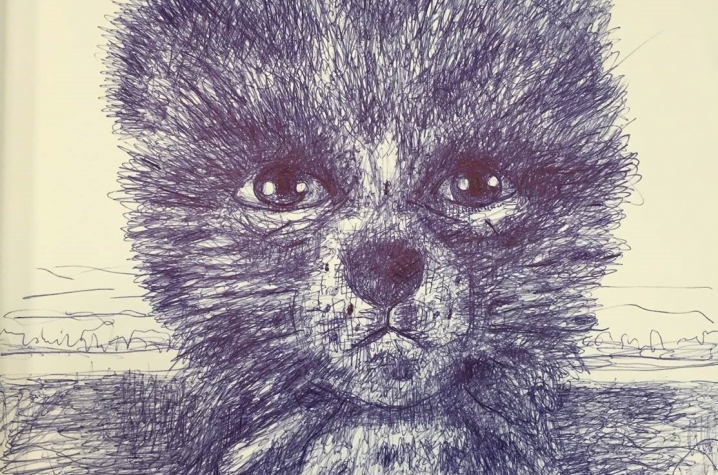 LEXINGTON, Ky. (Jan. 7, 2016) — Not long after students return to the University of Kentucky campus, their home away from home, the UK Art Museum will open two new exhibitions examining the impact of houses on life and an artist's madness for blue, something members of Big Blue Nation know all too well. "Open House: Selections from the Sue and John Wieland Collection" and "Bill Adams: Blue Madness," on display Jan. 23 through April 3, at the UK Art Museum, are free and open to the public.
UK Art Museum Throws Out the Welcome Mat for "Open House"
Houses, and what they mean, have been the focus of Atlanta patrons Sue and John Wieland for decades. Successful homebuilders in the South, they have amassed a diverse collection of works by an international roster of artists, including Vito Acconci, Jean-Michel Basquiat, Louise Bourgeois, Tony Cragg, Roy Lichtenstein, Cindy Sherman and Ai Weiwei.
The works presented in "Open House: Selections from the Sue and John Wieland Collection" include examples of painting, sculpture, photography, drawing and printmaking. They explore how structures and surroundings can establish physical and psychological conditions that affect individuals, families and communities.
For example, "Walking House," a large silver gelatin photograph by Laurie Simmons, is a surrealistic pairing of a woman's shapely legs with a detailed model of an expensive suburban home. Is Simmons telling us that femininity and domesticity are both idealized "constructions?" How do we reconcile such a seemingly nostalgic image with the realities of American homelessness and economic disparity today?
In a university setting where subjects such as art, architecture, history, gender studies, psychology and urban planning are taught, as well as in a city where historic homes are cherished and maintained for future generations, "Open House" affords viewers an opportunity for analysis and discussion about how houses help to make us who we are.
"The 'Open House' exhibition serves a few purposes that are important to the museum. We desire to have content that is usable by the campus and community," said UK Art Museum Director Stuart Horodner. "In this case, works of art by a range of contemporary artists that explore the physicality and psychology of house/home, means that faculty and students in areas of urban planning, architecture, gender studies, engineering and literature for example, can use the exhibit to connect to syllabi and course work. In Lexington, where historic homes and issues of preservation are important, the exhibit offers opportunities for thinking about safety, security and tradition."
The show also champions the significance of art collectors. "Since the 'Open House' exhibition features works from the collection of Sue and John Wieland, it also reminds visitors of the importance of ambitious collecting, and the role that patrons play in helping institutions present and acquire significant art," Horodner said.
It's Not Easy Being Blue
Bill Adams is known for his obsessive drawings in ballpoint pen that offer a roster of furry creatures in simple perspectival landscapes. While they are not anatomically aligned with known animals, they possess a surprising power to solicit our interest and empathy. What is their condition exactly? Like staring sentinels, they express a cartoon version of existential anxiety — watchful, hopeful, sad, stoic and bewildered.
In "Bill Adams: Blue Madness," the intimate scale of the artist's works and their accumulation of short pen strokes are reminiscent of the dense vision of Leonardo Da Vinci's "deluge drawings," and their compositions owe something to the surreal elegance of Salvador Dali's imagery. The unmistakable blue palette brings to mind bored students with Bic pens, filling the pages of their notebooks with fantastic beings.
"Adams is a unique artist whose intense ballpoint pen drawings feature imagery that combines fantasy and reality, often using animals that are cute, fierce and existentially conflicted," Horodner said.
Here at UK, Adams's color choice will seem like a school edict, and presenting this New Yorker's recent drawings and sculptures in Lexington during basketball season is to effectively turn his bestiary into a Kentucky Wildcat mascot convention.
"In the UK context, they will seem like versions of our Wildcat mascot. We are excited to see a possible overlap of visitors who appreciate art and sports, and we will be having a special voting process where we encourage people to pick their favorite amongst Bill's 'cat' drawings, in order to produce a limited edition T-shirt design for basketball fans."
Several free educational programs will be presented in conjunction with these exhibitions, including two already on the books for January and February. An exhibition conversation will be held between Horodner and the collectors behind "Open House," Sue and John Wieland, as well as exhibiting solo artist Bill Adams and curator Rebecca Dimling Cochran. This event will begin noon Saturday, Jan. 23.
The following month the museum will host a panel discussion on historic homes with representatives from Lexington sites including Ashland, The Henry Clay Estate; Bodley-Bullock House; Hunt-Morgan House; and Mary Todd Lincoln House. The discussion, scheduled for 6:30 p.m. Friday, Feb. 5, will talk about the joys and challenges of preserving and sharing historic architecture, artworks and domestic items with the public.
The mission of the UK Art Museum, part of the UK College of Fine Arts, is to promote the understanding and appreciation of art to enhance the quality of life for people of Kentucky through collecting, exhibiting, preserving and interpreting outstanding works of visual art from all cultures. Home to a collection of more than 4,800 objects including American and European paintings, drawings, photographs, prints and sculpture, the Art Museum at UK presents both special exhibitions and shows of work from its permanent collection. 
The UK Art Museum, located in the Singletary Center for the Arts at Rose Street and Euclid Avenue, will return to its regular hours Tuesday, Jan. 12, after the winter break. The museum is open 10 a.m. to 5 p.m. Tuesday through Thursday, 10 a.m. to 8 p.m. on Friday, and noon to 5 p.m. on Saturday and Sunday. Admission is free but donations are encouraged. For more information on membership, contact Lyndi VanDeursen at 859-257-8164 or lyndi.vandeursen@uky.edu. 
MEDIA CONTACT: Whitney Hale, 859-257-8716; whitney.hale@uky.edu