UK PhotoDay to Light-Up Campus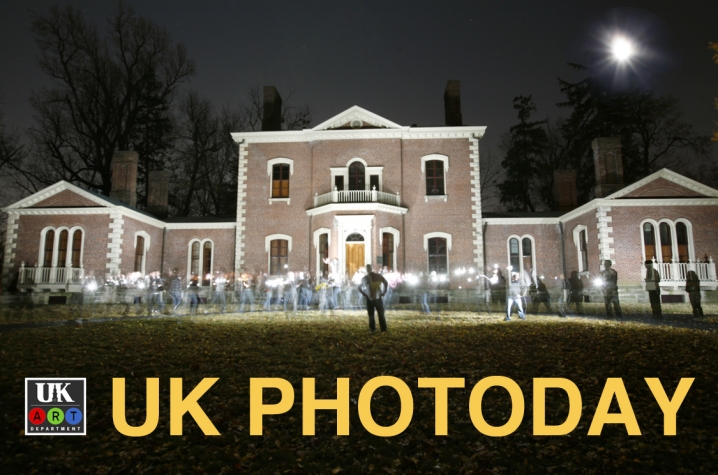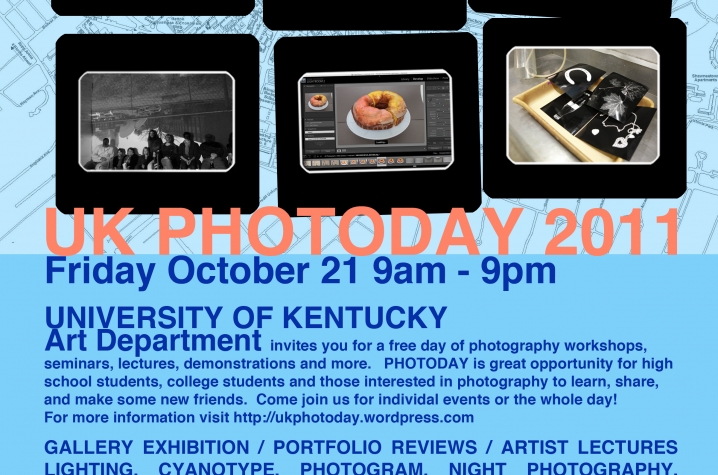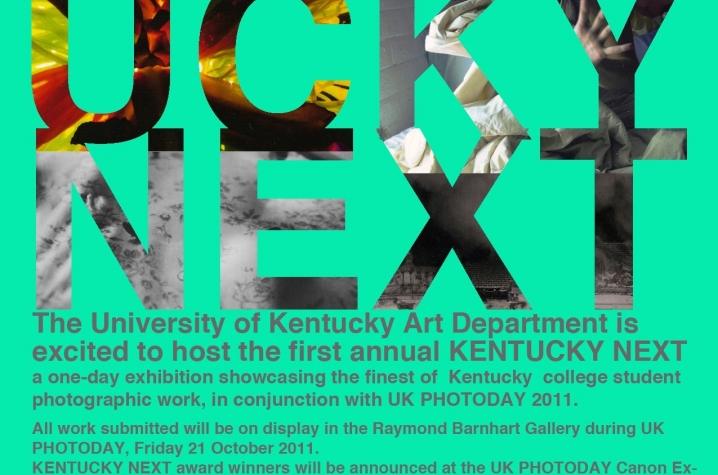 LEXINGTON, Ky. (Oct. 17, 2011) − Bring your cameras, flashes, strobe lights and a desire to learn more about the art of photography as the University of Kentucky Department of Art presents its second annual PhotoDay this Friday, Oct. 21. The day of festivities centered on all things photography includes lectures, workshops, a talk by world renowned photographer Eric Meola, Light-Up UK and the debut of "Kentucky Next," an art exhibition displaying some of the finest art work from college students around Kentucky. PhotoDay is free and open to the public.
PhotoDay kicks off 9 a.m. Friday, Oct. 21, in Reynolds Building No.1. The day features lectures and workshops for those who wish to begin, perfect or demonstrate their picture-taking talents. Lecture topics include a variety of subjects such as job searches in the field of photography, portfolio building, photo history and theory. In addition, the day includes several workshops and demonstrations on working in the darkroom, cyanotypes (a historical process), Adobe Lightroom Photoshop, bookmaking and much more, as well as artist presentations.
The one day photography exhibition, "Kentucky Next," by college students around the state will be on display from 9 a.m. to 9 p.m. at the Barnhart Gallery, in Reynolds Building No. 1. Winners of the exhibition will be named at 7 p.m. Awards will be presented by Midwest Campus Exchange and MAC-On-Campus.
That evening Canon Explorer of Light Eric Meola will deliver a talk on his work at 7 p.m. in Worsham Theater, at the UK Student Center. The world renowned photographer's graphic color images have appeared editorially in and on the cover of various magazines, including Life, Travel & Leisure, Esquire and Time. In 1975, Meola photographed the cover for Bruce Springsteen's album "Born to Run."
Meola is also recognized for his advertising and corporate photography for many clients including Canon, IBM, Kodak, American Express, AT & T, Jeep, BMW and Johnnie Walker. His prints are in several private collections and museums, including the National Portrait Gallery in Washington, D.C., the International Center of Photography in New York, and the Museum of Modern Art in Munich. Meola has won numerous awards including the 1986 "Advertising Photographer of the Year" award from the American Society of Media Photographers and a 1989 Clio award for the images he made for the Timberland campaign. A graduate of Syracuse University, Meola has been working on a book sponsored by Kodak called "The Last Places on Earth."
The evening will culminate with the Light-Up UK event around 8 p.m. Light-Up UK is an annual event that was started by photography lecturer Rob Dickes and his studio lighting class.  Every year the group picks a building to light at night using hand held flashes, strobe lights and flash lights. This year, the group will photograph the Gluck Equine Research Center, an activity that will take at least 50 people to make it work.
The UK Department of Art, at the UK College of Fine Arts, is an accredited member of the National Association of Schools of Art and Design and offers undergraduate and graduate degrees in the fields of art studio, art history and art education.
Participants of PhotoDay are welcome to stay for the whole time or attend for a short period of time. For a full list of event times and places, go to the PhotoDay blog at http://ukphotoday.wordpress.com/.
MEDIA CONTACT: Whitney Hale, (859) 257-8716 or whitney.hale@uky.edu