ArtsAsia Features Indian, Japanese Dance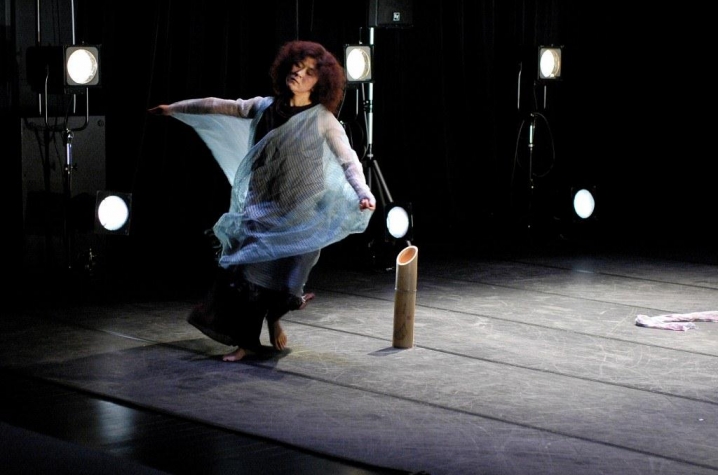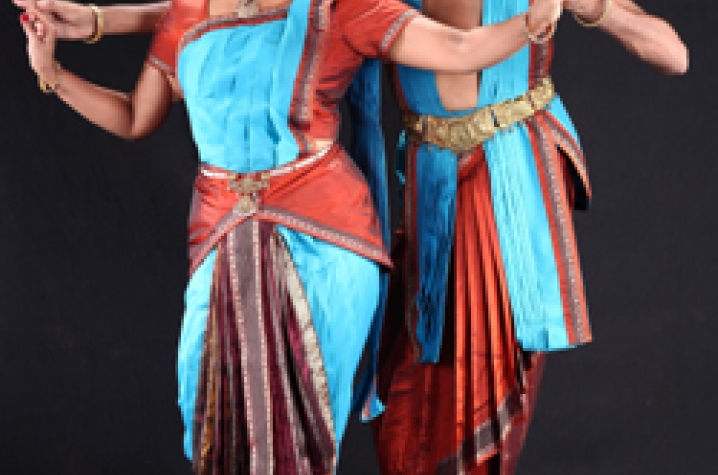 LEXINGTON, Ky. (Oct. 7, 2011) − Two performances highlighting different regions of Asia and different styles of dance are coming to Lexington as part of the University of Kentucky ArtsAsia Festival.
"And She Said…" a dance theater performance by local dancers Lakshmi Sriraman and Aniruddhan Vasudevan of Chennai, India will take place at 2 p.m. Sunday, Oct. 9, at the Singletary Center for the Arts Recital Hall.
The performance consists of four sections of different movement styles including Bharatanatyam, traditional Indian dance and contemporary Tamil theater from Southern India. The pieces draw their inspiration from poetry by women on love and war; some from classical Tamil poets and some poets from other cultures and time periods, such as Sappho and Maya Angelou.
Sriraman, a local Bharatanatyam dance teacher, and Vasudevan, who is director of the Shakti Resource Center in Chennai, also choreographed the pieces. Through support from an Art Meets Activism grant from the Kentucky Foundation for Women, the pair developed the performance in Chennai during 2009- 2010 with artists there composing and recording the music, and designing the costumes and stage props for the show. The pair has performed "And She Said…" around the country, including at the Downtown Dance Festival in New York in August 2011. An excerpt of that performance visit can be found here.
Simply Dance will perform "The Heart in Motion: Explorations of the Japanese Self through Dance" at 7:30 p.m. Tuesday, Oct. 11, at Transylvania's Carrick Theater in the Mitchell Fine Arts Center. Simply Dance is Bruce Wilson and Chika Utsunomiya, who have both lived and danced in Japan and other countries. They will perform multi-media dance pieces that explore issues of identity that one confronts when living in contemporary Japan, such as using a seal or "inkan" for identification, as well as traditional Japanese cultural arts, such as the tea ceremony. They will also perform pieces influenced by Japanese folklore and Shinto religious ceremonies.
"These performances also put a spotlight on the recent inclusion of UK's dance minor in the UK Theatre Department. We're happy to make this connection between the ArtsAsia Festival's celebration of Asian cultures and this new program in the College of Fine Arts," said Andrew Kimbrough, associate professor of theatre and co-chair of the 2011 ArtsAsia Festival.
Both performances are free and open to the public.
The ArtsAsia Festival, which is organized by the UK Asia Center and the UK College of Fine Arts, draws top-caliber performers, artists and scholars to UK and Lexington venues, showcasing the region's diversity with world-renowned performances, celebrated scholars, and fascinating visual arts. This year's events include Chinese theatre, throat singers from Tuva and dance from India and Japan. Learn more at www.uky.edu/centers/asia.