Little/Gaines Artist Series Comes To UK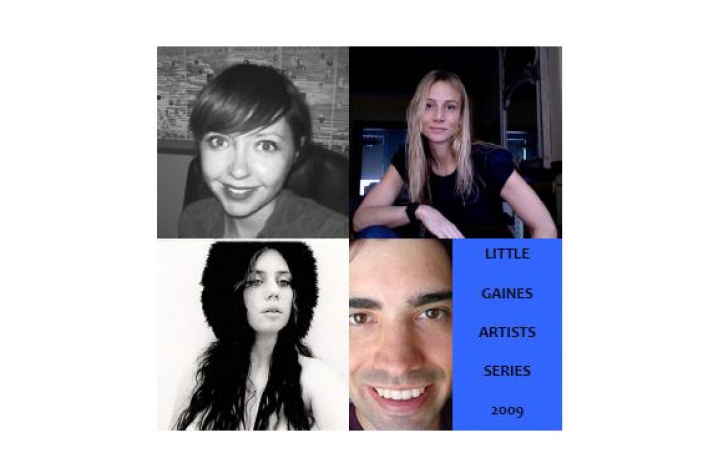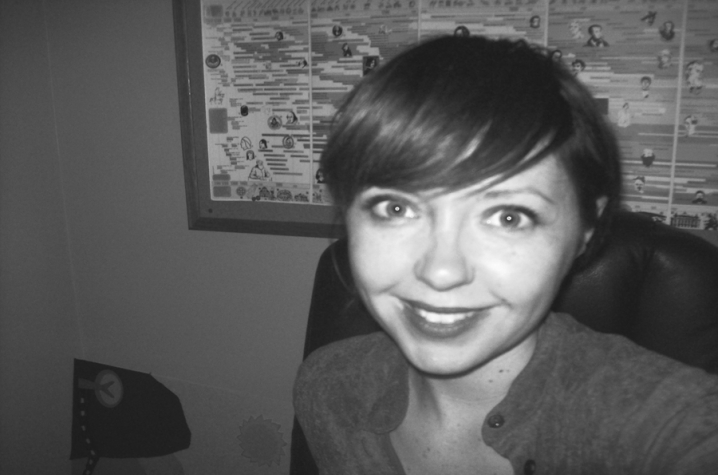 LEXINGTON, Ky. (Sept. 11, 2009) - The Lucille C. Little Fine Arts Library and Learning Center and the Gaines Center for the Humanities announce a collaborative artists series showcasing the work of Kentucky artists and bringing together artists in the same or different genres or mediums. Little/Gaines Artists will team up with one or two collaborators in visual, literary, musical or dramatic arts to stage unique exhibitions as part of this series presented at the Niles Gallery, located in University of Kentucky's Little Fine Arts Library. The Little/Gaines Artist Series will begin with a program focused around writer and filmmaker Kelli Burton at 7:30 p.m. Tuesday, Sept. 22.
Series sponsors have selected four Little/Gaines Artists for 2009 who will identify one or two collaborators working in a different (or the same) field: visual, literary, musical, or dramatic and performing arts. Each group of artists will collaborate according to a unifying principle: genre- or medium-based, thematic or determined otherwise (e.g. one artist is inspired by another's work) to be chosen by the Little/Gaines Artist. The artists will present and discuss their work at a performance and/or opening held in the Niles Gallery.
The Little/Gaines Artist Series intends to help nurture the vibrant community of artists in central Kentucky. The series is inspired by other collaborative projects, including the multimedia show "Pet Milk: A Collaborative Creative Exchange" curated by Burton, which had openings at ArtsPlace in 2008 and Little Fine Arts Library in 2009. The series also was informed by "The McSweeney's Book of Poets Picking Poets," which asked poets to pick favorite poems and poets who in turn picked their favorite poet and poem for five revolutions, and the Kentucky Women Writers Conference's Hardwick Jones Reading, an annual celebration of mentorship and collaboration in women writers' lives.
The first Little/Gaines Artist is Kelli Burton, who was born and raised in Henderson, Ky. She left her hometown at 18 and traveled around for nine years living in New York, Los Angeles, Australia, Minnesota and various other places. Burton, who began college at 27, holds a bachelor's degree from Berea College and recently completed her master's degree in creative writing. She currently works at Kentucky Educational Television, but will move back to New York in November to study screenwriting at New York University.
Burton's Little/Gaines exhibition is of "DollBaby," a show that stems from her peculiar passion for puppets, strange dolls, short film and cake. "DollBaby" features films using stop-motion animation ranging two to three minutes in length.
Throughout the fall semester, the 2009 Little/Gaines Artists Series will feature shows with three more sets of artists. All series programs will be staged on Tuesdays in the Niles Gallery of the Little Fine Arts Library. Each show will last approximately an hour and a half and will be followed by a reception. Other artists to be featured and tentative dates for the shows are as follows:
- composer/musician Jason Zavala, 7:30 p.m., Oct. 27; 
- visual artist Aimee Lynne-Hirschowitz, 7:30 p.m., Nov. 17; and 
- installation and performance artist Lauren Argo, 7:30 p.m., Dec. 15.
For more information on the Little/Gaines Artist Series or on the Kelli Burton show, contact Gail Kennedy, director of the Little Fine Arts Library, at (859) 257-4631, or Lisa Broome-Price, associate director of the Gaines Center, at (859) 257-1537