Boston Pops Tickets for Keeneland Tribute Go On Sale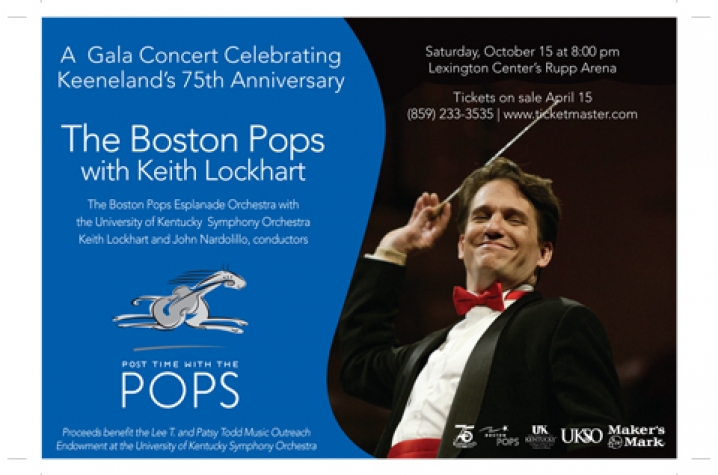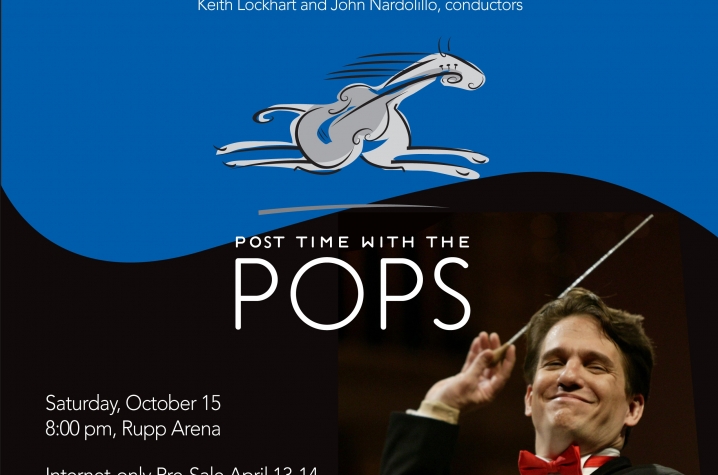 LEXINGTON, Ky. (April 14, 2011) − Tickets for the Boston Pops concert celebrating 75 years of racing at Keeneland will go on sale Friday, April 15. The concert, which also features the University of Kentucky Symphony Orchestra, will take the stage Oct. 15, 2011, at Rupp Arena. Tickets for this concert can be purchased via Ticketmaster.com and Ticketmaster Outlets, or at the Rupp Arena Box Office.
Exactly 75 years from the date Keeneland opened, America's Orchestra will join the critically acclaimed UK Symphony Orchestra for a tribute concert dedicated to the historic racetrack. The concert will also mark the first time the Boston Pops has participated in any side-by-side concert. This is the culmination of festivities celebrating Keeneland's 75th anniversary.
The Keeneland tribute, "Post Time with the Pops," will feature music that references the horse showcased in three distinct performance segments, as well as vignettes related to Keeneland's history. The Boston Pops Esplanade Orchestra will perform under the direction of Keith Lockhart and UK Symphony Orchestra will perform under the direction of John Nardolillo. Each orchestra will also perform one piece under the direction of the other conductor. The evening will conclude with both orchestras playing together.
Proceeds from the Boston Pops and UK Symphony Orchestra 75th Anniversary Tribute to Keeneland will go to the Lee T. and Patsy Todd Music Outreach Endowment at the University of Kentucky Symphony Orchestra. The endowment was created as part of a three-year commitment made by Maker's Mark and Keeneland to raise money for a unique extension program highlighting music outreach in schools throughout Kentucky.
Ticket prices for "Post Time with the Pops" range from $25 to $100 plus processing fees. For VIP table seating information, please call (859) 257-7000. UK faculty, staff and students can purchase these tickets now via pre-sale. To take advantage of this special pre-sale offer, visit Ticketmaster at http://www.ticketmaster.com/event/160046879E4B5A7D and enter your password: POPSUK (please use all CAPS for your password). The pre-sale will close at 10 p.m. EDT Thursday, April 14.
Founded in 1936, Keeneland is the world's largest and most prestigious Thoroughbred auction house with four sales each year in January, April, September and November. It also conducts two of the premier racing meets each year in North America, in April and October. Moreover, Keeneland's foundation has contributed nearly $20 million to equine research and safety efforts as well as health and education initiatives in Central Kentucky.
MEDIA CONTACT: Whitney Hale, (859) 257-1754 ext. 229; Whitney.Hale@uky.edu