Famous Love Story Comes to Opera House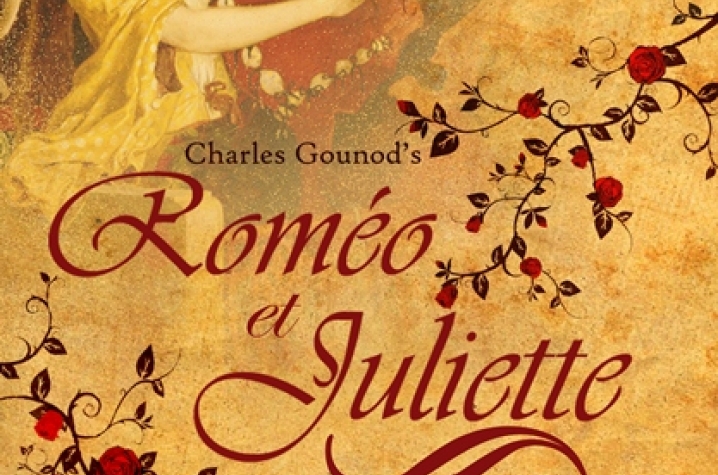 LEXINGTON, Ky. (Oct. 18, 2011) − The legendary story of star-crossed lovers Romeo and Juliet comes to the Lexington Opera House stage. University of Kentucky Opera Theatre's production of Charles Gounod's "Roméo et Juliette," featuring an award-winning cast in the beloved lead roles, takes the stage 7:30 p.m., Oct. 22, 28 and 29, and 2 p.m., Oct. 23.
Inspired by William Shakespeare's work, Charles Gounod's "Roméo et Juliette" has been a fan favorite since its Paris premiere in 1867. The opera filled with tender duets and riveting action delivers a timeless tale of love, loyalty, romance and revenge, underscoring the power passion holds in healing the deepest, darkest divides. Sung in French with English supertitles, the opera features a libretto by Jules Barbier and Michel Carré.
UK's production of "Roméo et Juliette" has been double-cast with an award-winning cast of three Alltech Vocal Scholarship Competition winners, Manuel Castillo, Julie LaDouceur and Rachel Sterrenberg, and Metropolitan Opera tenor and 2000 Richard Tucker Award winner Gregory Turay, a UK alumnus and artist- in-residence at UK Opera Theatre.
In addition to the impressive cast of university talents, UK Opera Theatre welcomes guest director, coach and acting teacher Stephanie Sundine from New York City to Lexington as guest director on the production. Following her distinguished singing career, which took her to three continents and many of the world's leading opera houses, Sundine began directing opera in 1998.
UK Opera Theatre is part of the UK School of Music at the UK College of Fine Arts. The UK School of Music has garnered national recognition for high-caliber education in opera, choral and instrumental music performance, as well as music education, composition, theory and music history.
Tickets for "Roméo et Juliette" at the Lexington Opera House are $40 for general admission, $37 for UK faculty/staff and seniors, $15 for students and $10 for children under 10. A handling fee will be added upon transaction. To purchase tickets, contact the Rupp Arena box office at (859) 233-3535, boxoffice@rupparena.com or in person at the office 10 a.m.-6 p.m. Monday through Friday and on the day of the event. Tickets can also be purchased through Ticketmaster.com at www.ticketmaster.com/Romeo-Et-Juliette-tickets/artist/887384.
MEDIA CONTACT: Whitney Hale, (859) 257-8716 or whitney.hale@uky.edu