Grammy Winner John Prine Coming to Singletary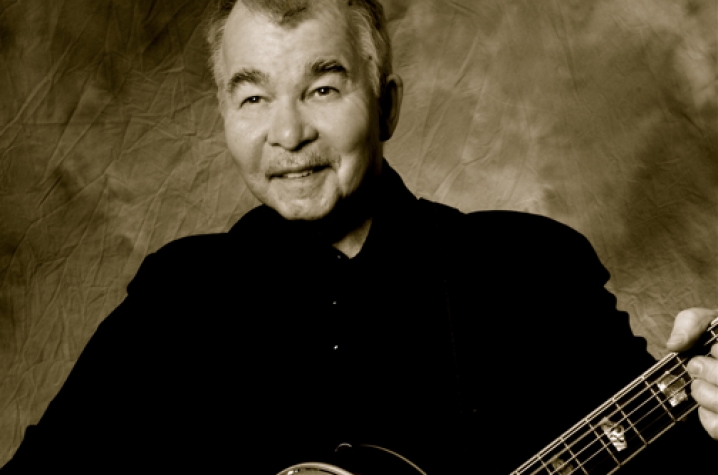 LEXINGTON, Ky. (March 30, 2011) − American music legend and Grammy Award-winning singer-songwriter John Prine will perform an evening of his classic songs 8 p.m. Friday, April 1, at the University of Kentucky Singletary Center for the Arts Concert Hall.
Born in Maywood, Ill., Oct. 10, 1946, Long is considered a "songwriter's songwriter." He continues to cast his perceptive eye upon the subtle complexities of the human condition, delivering his observations in concise, illuminating compositions. Prine's songs have also found a home in the repertoire of such music legends as Bonnie Raitt, Johnny Cash and George Strait.
In 2005, Prine became the first singer-songwriter to read and perform at the Library of Congress, at the request of U.S. Poet Laureate Ted Kooser.  
Prine's "Fair & Square" won the Grammy for Best Contemporary Folk Album in 2006, nine years after his Grammy nomination for "Lost Dogs & Mixed Blessings." In addition to the Grammy, "Fair & Square" also received critical acclaim from Billboard Magazine, Rolling Stone, The Washington Post and Blender. The album debuted at number seven on Billboard's Top 20 Internet Album Sales chart and recorded the fastest rise to number one in the history of Americana radio.
Some four decades since his debut, Prine recently released "In Person & On Stage," a new live album featuring a duet with Emmylou Harris, proving the artist's still at the top of his game as a performer and songwriter.
To listen to a live Prine performance of "She is My Everything" from "In Person & On Stage," visit his website at http://johnprine.bandcamp.com/track/she-is-my-everything-live.
MEDIA CONTACT: Whitney Hale, (859) 257-1754 ext. 229; Whitney.Hale@uky.edu