Haitian Harmony to Fill Singletary Center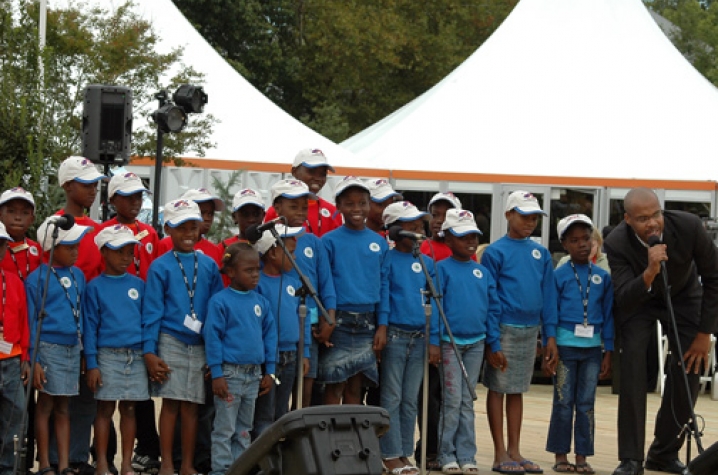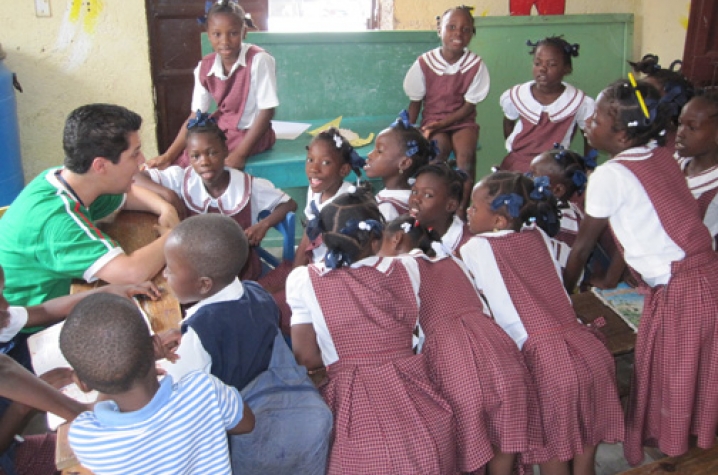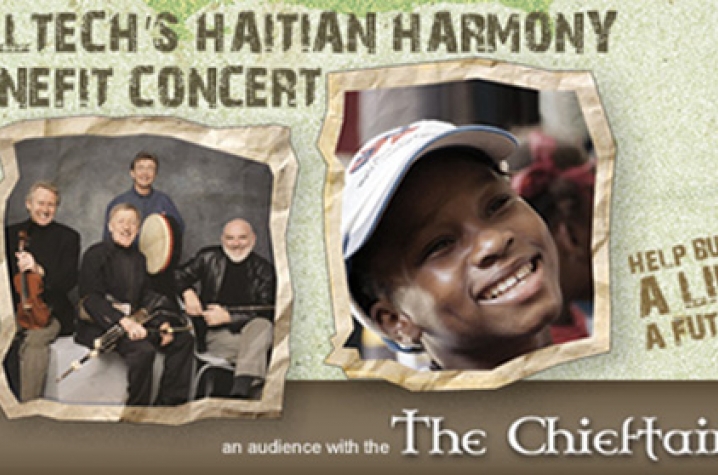 LEXINGTON, Ky. (Oct. 1, 2010) − Haitian Harmony, a children's choir from Haiti formed under the direction of University of Kentucky opera graduate students Eric Brown and Manuel Castillo, are in town performing as part of the festivities related to the 2010 Alltech FEI World Equestrian Games (WEG). Local audiences will have an opportunity to not only see the choir, but listen to the popular Irish traditional music legends, the Chieftains, in a benefit concert scheduled for 7:30 p.m. Monday, Oct. 4, at the Singletary Center for the Arts Concert Hall.
Alltech began researching ways to be of assistance to the people of Haiti after the devastating January 2010 earthquake. After visits to Haiti, the Nicholasville-based company has launched a number of initiatives from helping build a sustainable village in Haiti with a coffee business to a new school for 350 children, which will include a music program developed by UK Opera Theatre that includes Haitian Harmony. Proceeds from Monday's "Alltech's Haitian Harmony Benefit Concert: An Audience with The Chieftains and Friends" will go toward all the company's initiatives in the country.  
Brown and Castillo have travelled to Haiti multiple times and spent weeks working in their quest to launch Haitian Harmony. During their first trip to Haiti in June, the UK students learned local songs and worked to identify talented kids from a school of about 250 children in Ouanaminthe, a city of 100,000 people near the border of the Dominican Republic in northeast Haiti.
After selecting a choir of more than 30 Haitian boys and girls, the duo returned to Haiti in late July to begin creating a concert program for the children to perform. After more than a month of preparation, Brown and Castillo are conducting the students in Kentucky for multiple performances surrounding WEG, including last Saturday's closing number featuring the children's choir with Ronan Tynan at the event's opening ceremony.
Working with the students has been a rewarding experience for Brown and Castillo. "That is in itself priceless, I taught at an elementary school for over five years prior to coming to study in the U.S. in 2004. I know how rewarding it is to teach a kid and see in his or her eyes the light of the learning process. Haiti brings back those wonderful memories," notes Castillo.
UK Opera Theatre's participation with Haitian Harmony is funded by Alltech, a global animal health company providing natural, nutritional solutions to the feed and food industries.
"Alltech invests a lot not only in their business but in the arts and culture in general," says Castillo. "They are providing us with everything we need from transportation to accommodations and everything in between, that way our only worry is to be there and teach the kids."
"Alltech's Haitian Harmony Benefit Concert" will be a fusion of traditional Irish ballads with a Bluegrass backdrop. Haitian Harmony will once again share the stage with a major music act as the six-time Grammy award-winning Chieftains agreed to top the bill of the concert and Irish tenor, Ronan Tynan, has promised to make a surprise appearance to support the cause. The concert is being presented as one of several events scheduled for the Alltech Fortnight Festival.
Tickets for "Alltech's Haitian Harmony Benefit Concert" are $45 and $100 for VIPs. A processing fee will be added upon completion of transaction. VIP tickets include special seating, exclusive access to an after-show party with the Chieftains at the Art Museum at UK, and a signed program by a member of the Chieftains. Tickets can be purchased through the Singletary Center Ticket Office at (859) 257-4929, online at www.singletarytickets.com, or in person at the ticket office.