Have a Holly, Jolly 'Collage'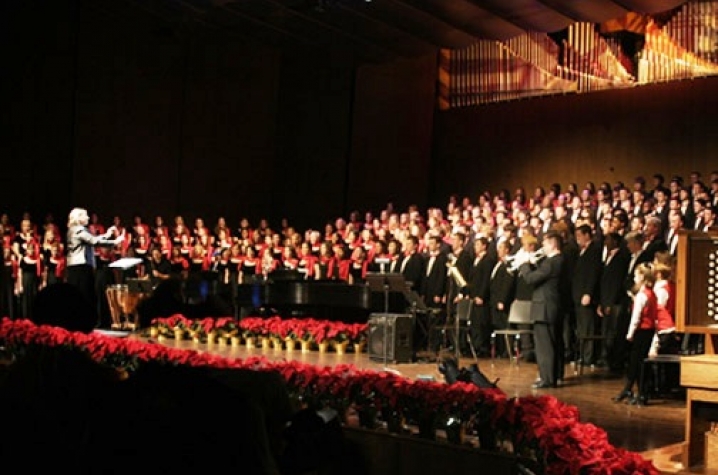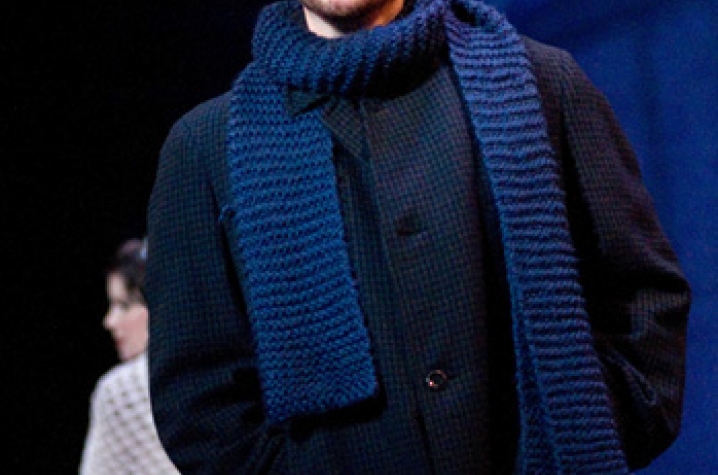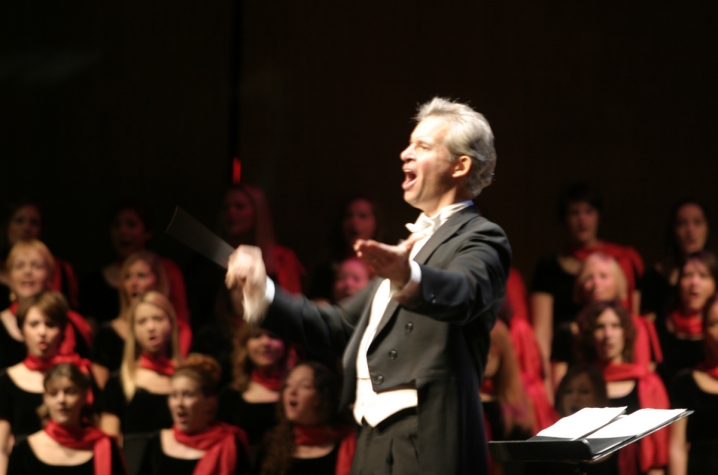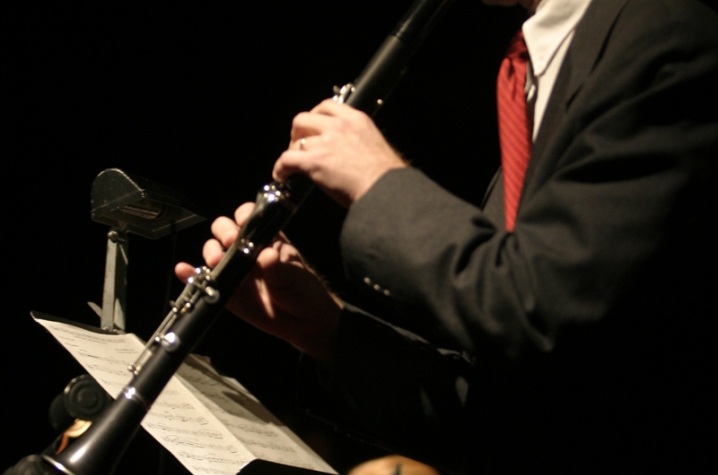 LEXINGTON, Ky. (Nov. 24, 2010) − Spread some holiday cheer with the University of Kentucky Choirs and the UK School of Music as they present the 13th annual "Collage" concerts, scheduled for 7:30 p.m. Saturday, Dec. 4, and 3 p.m. Sunday, Dec. 5 in the Singletary Center for the Arts Concert Hall.
The "Collage" concert, a much anticipated holiday tradition throughout central Kentucky, will feature the highly acclaimed UK Chorale, UK Choristers, UK Women's Choir and UK Men's Chorus as well as UK Choirs' a cappella groups acoUstiKats and Paws and Listen. The concert will also feature the bluegrass ensemble GrassKats.  
To watch a performance of the Nigerian carol "Betelehemu" at a previous "Collage" concert, play the YouTube video below.
 
To view a transcript of the video, click on the transcript link just below the photo gallery.
 
Joining the choirs will be UK faculty members Schuyler Robinson on the organ and Scott Wright on the clarinet. Annual instrumental favorite the UK Steel Band will also perform during this fast-paced, visually stimulating program.
In addition to showcasing the UK Choirs and UK School of Music, each year "Collage" reaches into the rich talents of the Lexington arts community. This year's concert will feature the Lexington Singers Children's Choir and the Alluring Handbell Ensemble.
Special guest artist for 2010's "Collage" is internationally acclaimed tenor Gregory Turay. Turay, a UK alumnus, won the Metropolitan Opera National Council Auditions in 1995, the Richard Tucker Music Foundation Award in 2000, and, according to the London Times, can be described as "one of the brightest natural talents to have emerged from the U.S. in recent years." Accompanied by more than 200 singers, Turay will perform "O Holy Night."
To watch video of Turay performing Ruggero Leoncavallo's "Mattinata," visit YouTube at www.youtube.com/watch?v=p1Wq1J6XH2o.
Conducting the concert will be Jefferson Johnson, director of Choral Activities at UK, and Lori Hetzel, associate director of Choral Activities.
Tickets for "Collage" are $22 for adults and seniors and $10 for students and children. A rate of $15 is available for groups of 15 or more. Tickets can be purchased from the Singletary Center Ticket Office in person, by phone at (859) 257-4929, or online at www.singletarytickets.com. A handling fee will be added upon transaction. For more information on the "Collage" concerts, contact Jefferson Johnson at (859) 257-5897.