Hepcats, UK Jazz Ensemble Throw a Swingin' Dance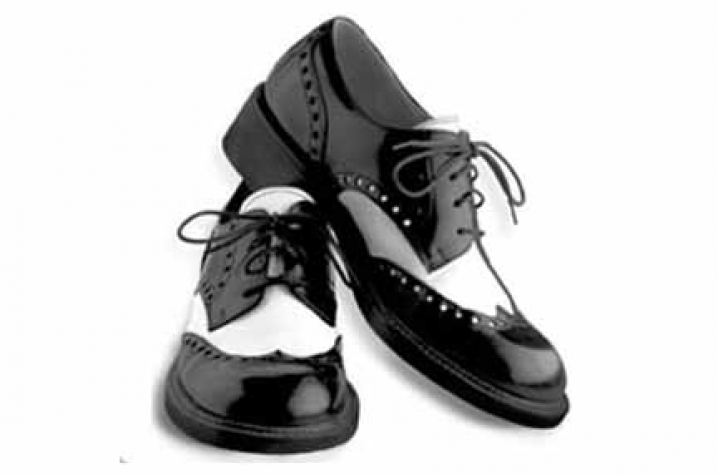 LEXINGTON, Ky. (March 26, 2010) − The University of Kentucky School of Music and the Hepcats invite the public to a Big Band Swing Dance. Dancers and music aficionados of all ages are welcome to attend the event scheduled for Saturday, April 10, at the UK Student Center Grand Ballroom.  
The featured band for the Big Band Swing Dance is the UK Jazz Ensemble. The ensemble will play original arrangements of the great big bands of the swing era, including music from artists like Duke Ellington, Benny Goodman, Count Basie, Glenn Miller, Jimmie Lunceford and Artie Shaw. 

The UK Jazz Ensemble, directed by UK School of Music Professor Miles Osland, consists of the most talented students from the nationally recognized and award-winning UK Jazz Studies Program. The ensemble has recently been invited to appear at the Montreux Jazz Festival, one of the most prestigious jazz festivals in Europe, in Montreux, Switzerland, in July 2011.
The Big Band Swing Dance festivities will begin with free swing dance lessons at 7:30 p.m. Saturday, April 10. The dance will commence at 8:30 p.m. and run until midnight, complimentary refreshments will be provided. The Hepcats performance groups, the Rhythm Cats and the Razz Ma Tazz, are also scheduled to perform. Tickets to the dance are $12 in advance or $15 at the door.

The Hepcats is an organization dedicated to promoting the original swing dances, Lindy Hop and Balboa, and the original swing music of the 1930s and '40s.
               
For more information on the Big Band Swing Dance or the Hepcats, check out the Hepcats Web site at www.Luv2SwingDance.com, or contact Mike Richardson by phone at (859) 420-2426 or e-mail to info@Luv2SwingDance.com.