Karly Dawn and Little Sarie Open Concert Series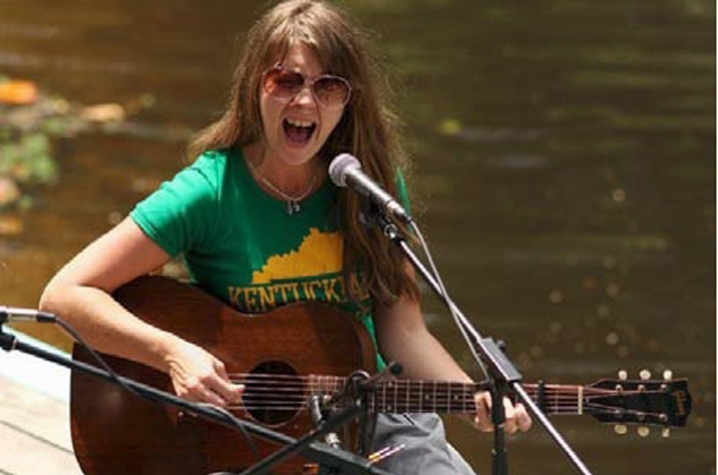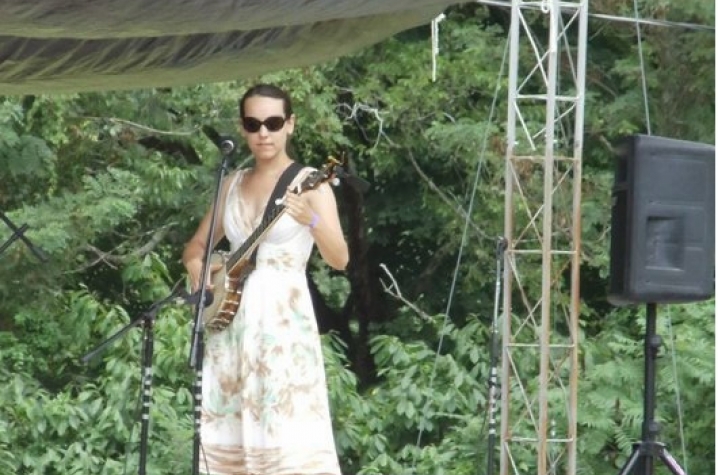 LEXINGTON, Ky. (Aug. 31, 2010) − Musical duo Karly Dawn and Little Sarie will open this year's season of "Appalachia in the Bluegrass," an annual concert series that showcases traditional Appalachian music. The concert, which is free and open to the public, will take place at noon Friday, Sept. 3, 2010, in the Niles Gallery, located in the University of Kentucky Lucille C. Little Fine Arts Library and Learning Center.
Karly Dawn Higgins and Sarah Wood (Little Sarie) both come from mixed musical backgrounds rich in bluegrass as well as old country traditions. Their music combines a unique blend of vocal harmonies with guitar and banjo. The duo, bonded by a mutual love of singing and old time music, say they draw inspiration from the trials they endure, the people they love, and their Eastern Kentucky homeland.
Karly Dawn and Little Sarie have performed at several of the state's musical events and festivals including Berea's Celebration of Traditional Music in Berea, Ky., Morehead Old Time Fiddlers Convention in Morehead, Ky., the MARS Festival in Whitesburg, Ky., and the Chocolate Festival in Washington, Ky.
To hear a sampling of music performed by Karly Dawn and Little Sarie, visit their MySpace page at www.myspace.com/karlydawnandsarahwood.
The "Appalachia in the Bluegrass" concert series celebrates the old time roots of American Folk music by featuring a diverse range of traditional musical expression. The concert series illustrates the many faces of the traditional mountain music, from the authentic old time sound of miner and banjo player "Lee Boy Sexton" to the blues-infused style of Sparky and Rhonda Rucker. The series is made possible with support from the Office of the Provost, the John Jacob Niles Center for American Music, and the Appalachian Studies Program.
This year's participating artists and their performance dates include:
- string band Rich and the Po' Folks, Sept. 17;
- singers and multi-instrumentalists Sparky and Rhonda Rucker, Sept. 24;
- banjo players Lee Sexton and John Haywood, Oct. 1;
- dulcimer and fiddle pair Bruce Greene and Don Pedi, Oct. 8;
- string band Larry Webster and the Mule Band, Oct. 15;
- the Grammy-nominated Nick Stump Trio, Oct. 22;
- fiddle-banjo duet Alan Jabbour and Ken Perlman, Oct. 27;
- Pike County musicians Ada and Jimmy McCown, Oct. 29;
- old time fiddle and banjo musicians Julie Shepherd and Adrian Powell, Nov. 5;
- traditional dance band the Kentucky Clodhoppers, Nov. 12;
- Jesse Wells and Morehead State University Kentucky Center for Traditional Music Old Time String Band, Nov. 19; and
- a reunion of the old time string band, the Red State Ramblers, Dec. 10
The John Jacob Niles Center for American Music, host of the concert series, is a collaborative research and performance center of UK College of Fine Arts, UK School of Music and UK Libraries.
For more information on the Karly Dawn and Little Sarie concert or the "Appalachia in the Bluegrass" concert series, contact Ron Pen, director of the Niles Center by e-mail to Ron.Pen@uky.edu or visit online at www.uky.edu/FineArts/Music/Niles.