Larry Webster, Mule Band Show Cause to Celebrate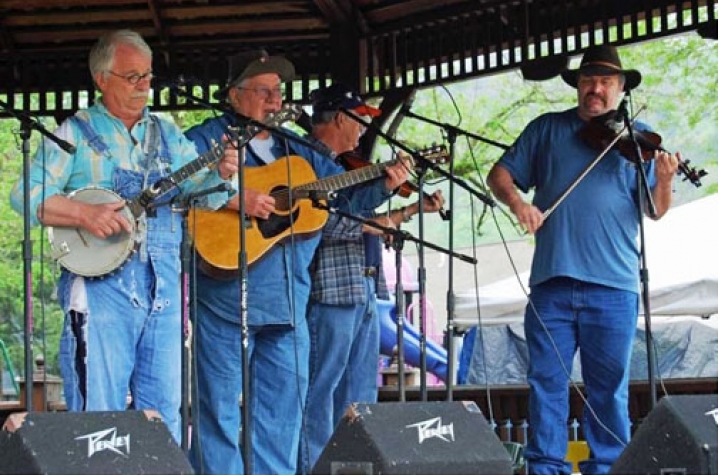 LEXINGTON, Ky. (Oct. 13, 2010) − The University of Kentucky John Jacob Niles Center for American Music invites the public to an afternoon of mountain style "party songs," performed by musical guests Larry Webster and the Mule Band. The free "Appalachia in the Bluegrass" concert is scheduled for noon Friday, Oct. 15, in the Niles Gallery, located in the Lucille C. Little Fine Arts Library and Learning Center. 
Larry Webster, lawyer, raconteur, newspaper columnist, former politician, and musician, has long been a prominent voice for Eastern Kentucky's mountain music heritage. For 30 years, Webster and the Mule Band have spiced up Appalachian frolics, cabin raisings, quiltings and corn huskings with their mountain style "party songs."
The Mule Band has been recognized as perhaps the longest running old time string band in the Commonwealth, and also one of the oldest bands in the entire Appalachian region.  Musicians include: Earl Holbrook, Bill Brooks, Deborah Brooks, Barry Bowersock, Eddie Robinette, Cheryl Webster and Larry Webster.
To watch a video of Larry Webster and the Mule Band performing, visit YouTube online at www.youtube.com/watch?v=czHPWEiyzeY.
The "Appalachia in the Bluegrass" concert series celebrates the old time roots of American Folk music by featuring a diverse range of traditional musical expression. The concert series illustrates the many faces of the Bluegrass' indigenous American Folk music, from the authentic old time sound of mountain banjo player Lee Boy Sexton to the blues-infused style of Sparky and Rhonda Rucker. The series is made possible with support from the Office of the Provost, the Niles Center and the Appalachian Studies Program.
The Niles Center is a collaborative effort of the UK School of Music, UK College of Fine Arts and UK Libraries. 
 For more information on the Larry Webster and the Mule Band concert or the "Appalachia in the Bluegrass" concert series, contact Ron Pen, director of the Niles Center by e-mail to Ron.Pen@uky.edu or visit online at www.uky.edu/FineArts/Music/Niles