Opera Undergrads to Perform Popular Comic Opera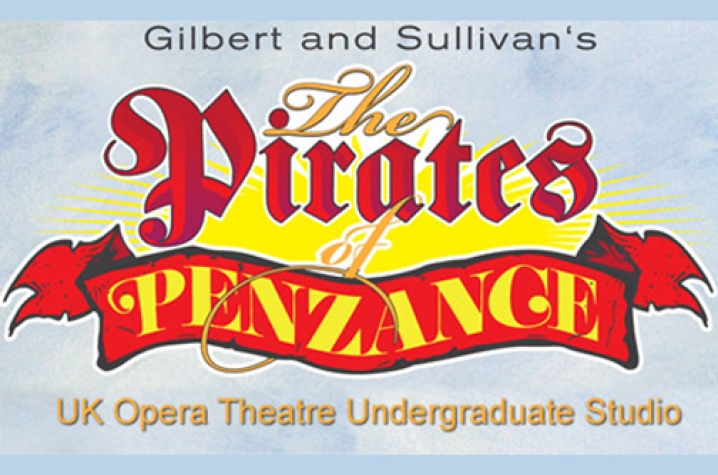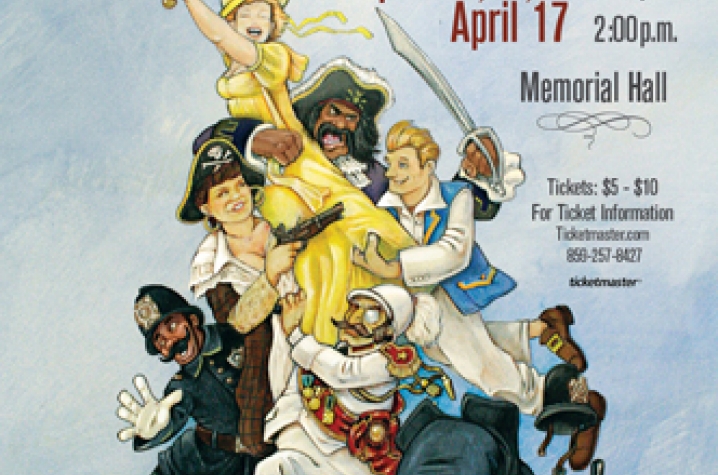 LEXINGTON, Ky. (April 11, 2011) − The University of Kentucky Opera Theatre presents its second Undergraduate Opera Studio production, "The Pirates of Penzance," a comic opera, with music by Arthur Sullivan and libretto by W.S. Gilbert. The Gilbert and Sullivan opera will be staged April 15-17, at Memorial Hall. 
"The Pirates of Penzance" is a comedy that pokes fun at the British monarchy and the military. The work centers on Frederic, a young man who accidently is placed in indentured servitude with a band of pirates instead of learning to become a ship's pilot. Four performances of the operetta will be presented at 7:30 p.m. Friday, Saturday and Sunday, April 15-17, and 2 p.m. Sunday, April 17. 
Producer, director and choreographer, Margo Buchanan, double-cast the lead roles giving more undergraduates opportunities to perform. "It is a great opera for younger voices," said Buchanan. 
In addition to getting experience performing, the Undergraduate Opera Studio vocalists work behind the scenes creating the sets as well. 
The Undergraduate Opera Studio was established  to give undergraduate vocalists more chances to perform as graduate students populate most of the casts of the university's larger opera productions. The UK Undergraduate Opera Studio put on their first production, Mozart's "The Magic Flute," last April. 
Tickets for "The Pirates of Penzance" are $10 for general admission and $5 for UK students and faculty at www.ticketmaster.com/ or (859) 257-8427. For more information on "The Pirates of Penzance" production, contact UK Opera Theatre at (859) 257-9331.
MEDIA CONTACT: Whitney Hale, (859) 257-1754 ext. 229; Whitney.Hale@uky.edu