'Rambling' Alum, Students Play Old Time Concert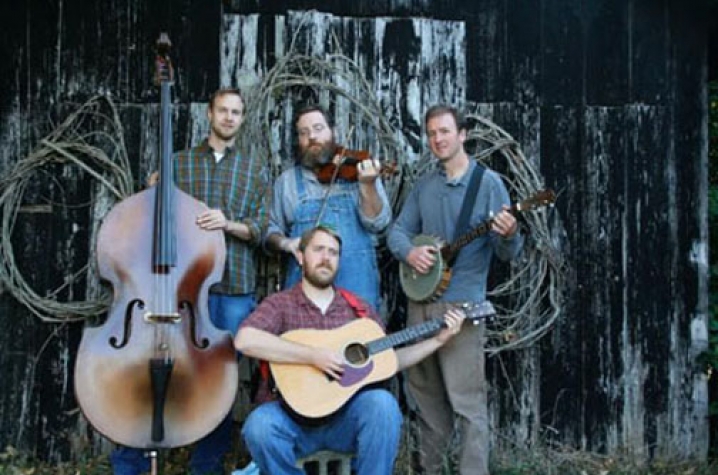 LEXINGTON, Ky. (Dec. 7, 2010) − The traditional Kentucky music group, the Red State Ramblers, will return to their home campus in the last "Appalachia in the Bluegrass" concert of the year. The free public concert will begin noon Friday, Dec. 10, in the Niles Gallery, located in the University of Kentucky Lucille C. Little Fine Arts Library and Learning Center.  
The Red State Ramblers focus on playing music rooted in Kentucky's rich traditional music heritage. In 2006, the band released its first CD, comprised of favorite old time songs that display both old and new Kentucky traditions. In 2008, the group was named a finalist in the string band competition at the Clifftop Old Time String Band Festival. Most recently, the band released its second CD, "Commonwealth," based on the traditional music of Kentucky.
 
The Red State Ramblers, whose members all have connections to UK, features Will Bacon on the banjo and kazoo; Kevin Kehrberg on bass and guitar; Jeff Keith on the guitar and mandolin; and Nikos Pappas on the fiddle. At UK, Kehrberg and Pappas are doctoral candidates in musicology and Keith is a doctoral candidate in history. Bacon received his bachelor's degree in business from UK, Keith and Kehrberg have already completed master's degrees at the university. 
The Red State Ramblers, showcasing UK's own talented musicians, has traditionally closed the "Appalachia in the Bluegrass" concert series since 2006.
To listen to a sample of a previous concert by the Red State Ramblers at the Singletary Center for the Arts Recital Hall, visit www.youtube.com/watch?v=SN77GVUprMo.
The annual "Appalachia in the Bluegrass" concert series, presented by UK's John Jacob Niles Center for American Music, explores and celebrates traditional music of the Appalachian region. A variety of traditional Appalachia music has been represented through the past few years; from old time sounds of a mountain banjo player to blues-infused styles of music. This year's concert series focuses on different types of American folk music celebrating its roots in old time music. The Niles Center is a collaborative research and performance center of the UK College of Fine Arts, UK School of Music, and UK Libraries.
This year's concert series is also sponsored by the Office of the Provost and the Appalachian Studies Program.
For more information on the Red State Ramblers concert or the "Appalachia in the Bluegrass" concert series, contact Ron Pen, director of the Niles Center by e-mail to Ron.Pen@uky.edu or visit online at www.uky.edu/FineArts/Music/Niles.