UK Alum Writes Book on How Music Inspires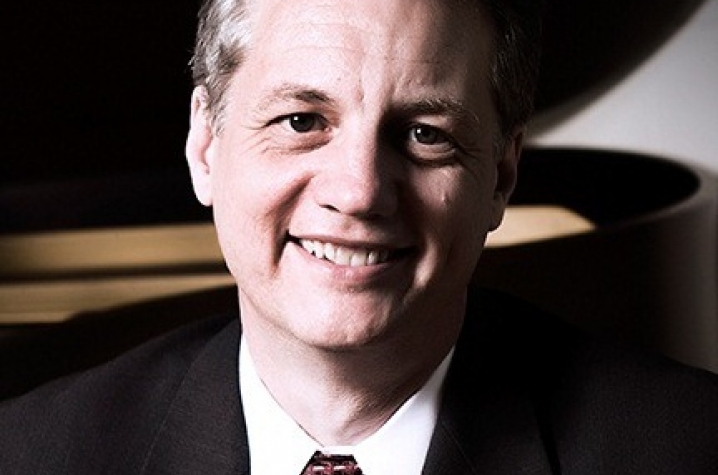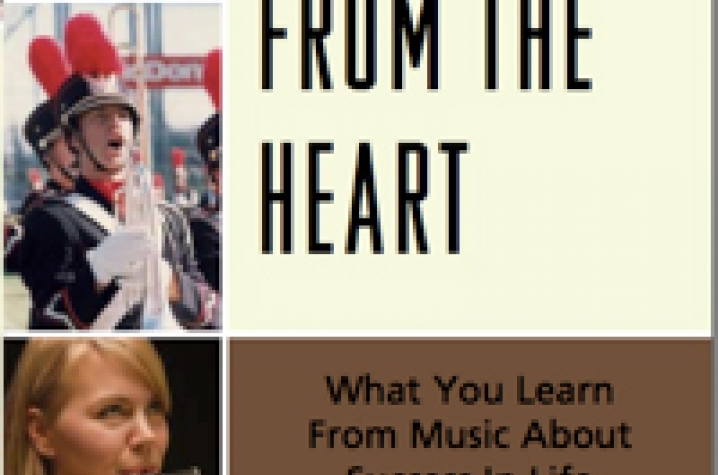 LEXINGTON, Ky. (Oct. 14, 2011) - Teachers educate students and guide them to new levels of comprehension. Students participate in the classroom to understand new concepts. But at times the teacher and the students discover a deeper meaning beyond the goals of the curriculum.
J. Steven Moore, a University of Kentucky alumnus and former assistant director of UK Bands, recently published a book that captures the untraditional lessons learned by the instructor and his students during music classes in "Play It From the Heart: What You Learn From Music About Success in Life." The book is composed of real life experiences that Moore had while teaching music, as well as experiences his students have gained from participating in the band.  "Play it from the Heart" also looks at the way in which music can make a lasting and beneficial impression on the lives of those who are passionate about what they do.
"This book deals with the many valuable lessons we and our students have all learned from the unique experience of being in and contributing to a band," says Clinton Marshall, former music educator of the Baltimore County Public School System.
In addition, "Play it From the Heart" captures ways that the lessons you learn in music class can carry far beyond the classroom. Moore was inspired to write the book from several letters sent to him from former students who shared the ways that they were able to use what they learned in music class in their current careers.
"The careers spanned a wide range from exceptional sales success in Mary Kay to captain in the Air Force," says Moore.
One of the important life lessons in the book comes from a letter from former student Rebecca Harmon.
"At least once in your life it is important to be in something that is greater than the sum of its parts," said Harmon. "We all need people in life, and while individual success is sweet, great achievements are often realized while standing on the shoulders of those who came before you, holding hands with the ones standing beside you."
Moore shares recollections of his time at UK School of Music in the book as well.
"I remember Harry Clarke's leadership of the UK band program with great respect and admiration," says Moore. "When I came on board as the assistant director of Bands, Harry Clarke had built the concert bands and the marching bands into groups recognized as among the very best in the nation."
The alumnus also recalls fond memories of attending the university especially on UK football game days when Clarke gathered all the students together to sing "My Old Kentucky Home" in harmony.
"For that moment we all were Kentuckians united in purpose and connected with each other in friendship," says Moore. 
Clarke, who retired from UK School of Music this summer, thinks Moore's book should be on every music educator's reading list..
"It is having an impact around the country, and I expressed my wish that all my former students in the music education world would read it," says Clarke. "It has the potential to really change our focus as teachers, band directors, orchestra and choir directors, and general music teachers. Lots of fun in the book, but many gems of purpose and results as well."
Moore served as the assistant director of UK Bands from 1982-1986 and interim director of UK Orchestra in 1998-1999. He received his master's degree in music in 1984 and a doctorate in 2001 from UK. Moore now serves as the chair of the Department of Music at the University of Central Missouri and is a member of the American Bandmasters Association.
The award-winning UK School of Music in the UK College of Fine Arts has garnered national recognition for high-caliber education in opera, choral and instrumental music performance, as well as music education, composition, theory and music history.
MEDIA CONTACT: Whitney Hale, (859) 257-8716 or whitney.hale@uky.edu