UK School of Music Benefit Debuts Berlioz's Requiem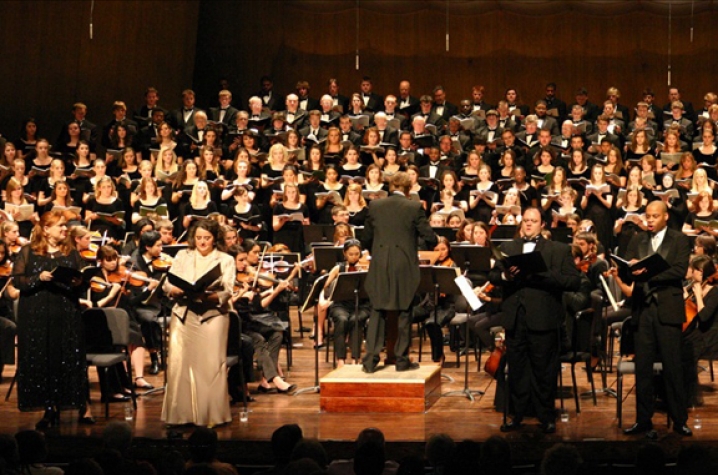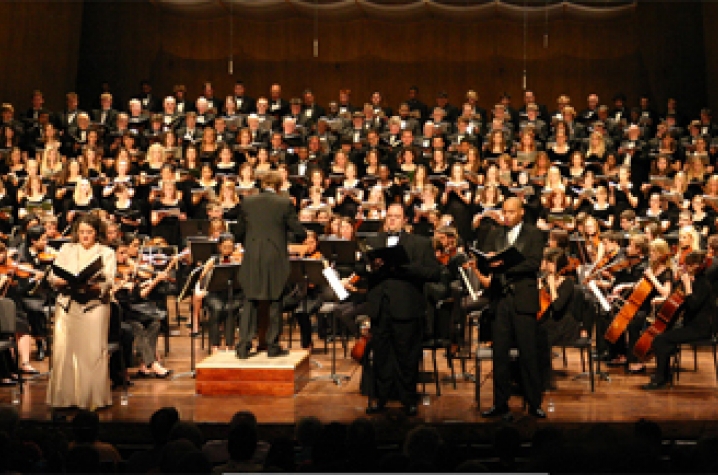 LEXINGTON, Ky. (April 19, 2010) − In a bold programming move, University of Kentucky Symphony Orchestra Director John Nardolillo and UK's Director of Choral Activities Jefferson Johnson have decided on a performance of one of the behemoths of classical music for the Seventh Annual School of Music Benefit Concert. The annual event, presented by the Friends of the UK School of Music, provides an opportunity to crown yet another year of achievements and to showcase the excellence of our award-winning students.
The Requiem (or "Grande Messe des mortes"), by Hector Berlioz, calls for a tenor solo, as large a chorus as can be assembled, and a greatly expanded orchestra. This includes 16 timpani and extra choirs of trumpets and trombones who are distributed about the performance space. Joining the UK Symphony Orchestra and UK Chorale will be the Lexington Singers. The orchestra will be supplemented by faculty, as well as by students who are members of the other award winning wind ensembles at UK and who do not normally perform with the orchestra.
This massive work promises to be a memorable highlight of the classical music season. It will be the first time it has ever been performed in Kentucky. Not many orchestras have the talent and nerve to take on its challenges. But UK's School of Music is accustomed to performing challenging works. Past benefit concerts have included performances of such other classical monuments as Mahler's Second Symphony, Beethoven's Ninth, and Orff's "Carmina Burana."
UK's production of Berlioz's Requiem will command the stage beginning at 7:30 p.m. Friday, April 23, in the Singletary Center for the Arts Concert Hall. Tickets for the UK School of Music Seventh Annual Benefit Concert are $20 for adults, $16 for seniors and UK faculty/staff, and $5 for students and children. A processing fee will be applied to the sale of tickets upon purchase. For more information or to purchase tickets, contact the Singletary Center for the Arts ticket office at (859) 257-4929 or online at www.singletarytickets.com
The Friends of Music is a community organization that supports the work of the UK School of Music.