UK Trumpet Students Perform at International Trumpet Guild Conference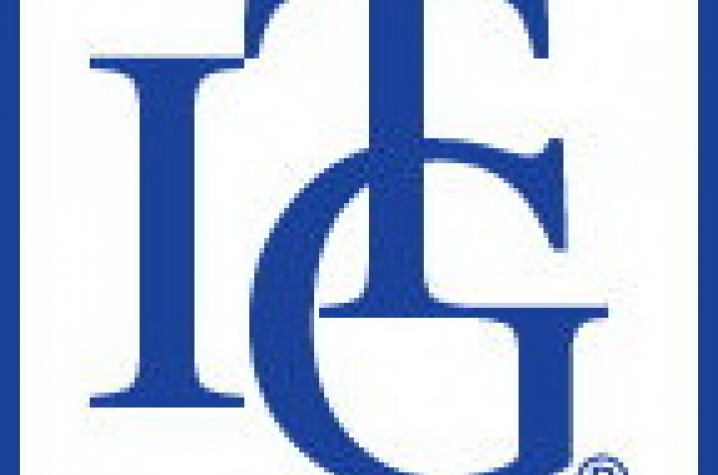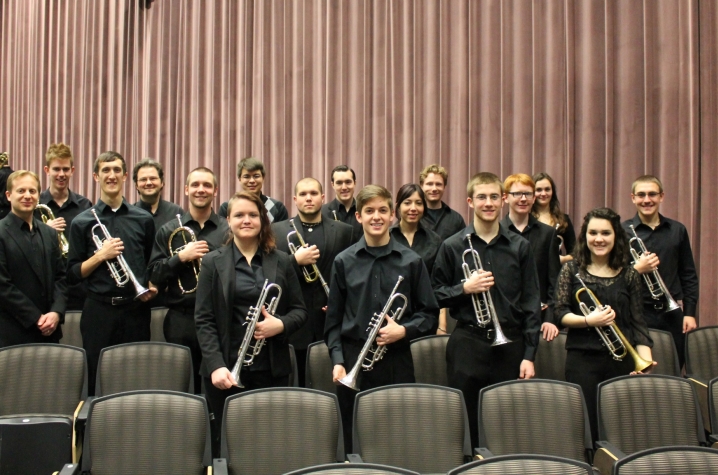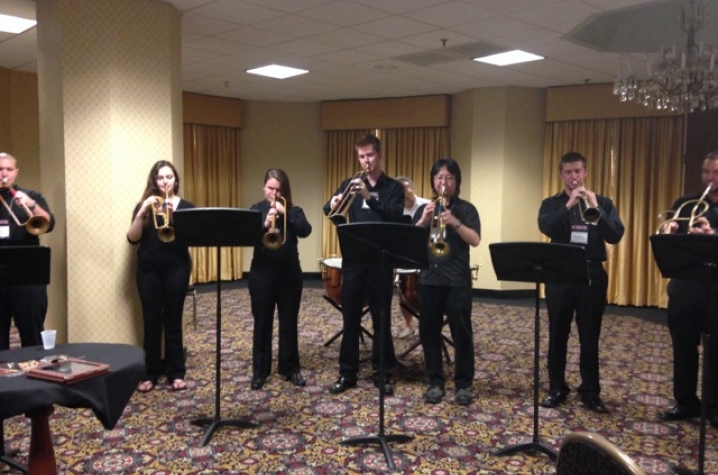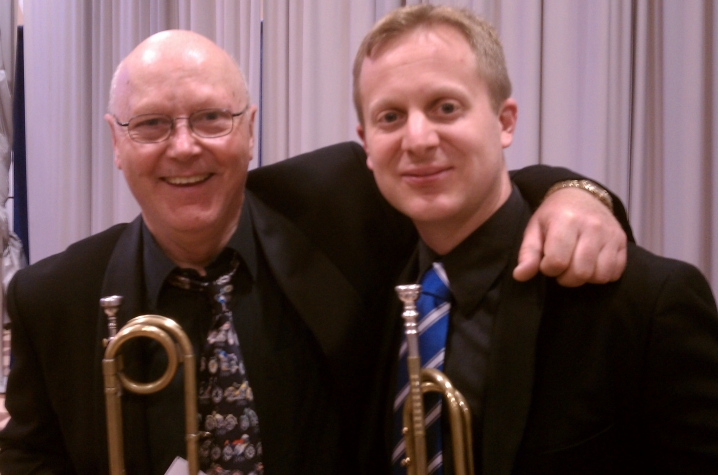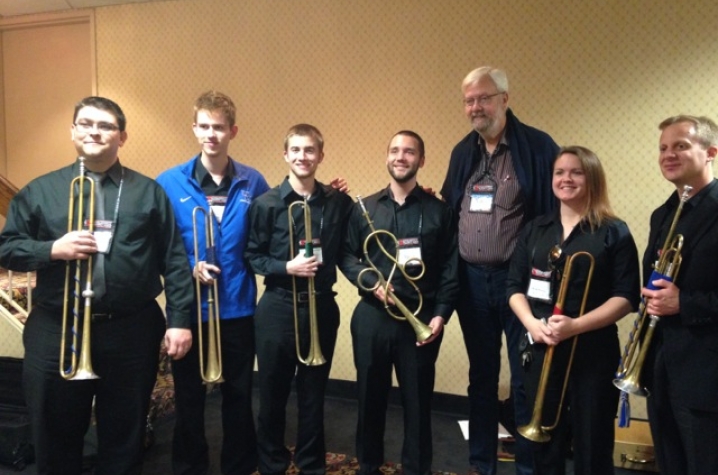 LEXINGTON, Ky. (June 9, 2014) — Thirteen talented trumpet students from the University of Kentucky School of Music recently took the stage at the 39th annual Conference of the International Trumpet Guild (ITG) held in Valley Forge, Pennsylvania.
Out of the 13 students, 12 performed as members of the UK Trumpet Ensemble and 10 performed as members of the UK Baroque (valveless) Trumpet Ensemble, both under the direction of Jason Dovel, assistant professor of trumpet in the UK School of Music.
The UK Trumpet Ensemble performed Dovel's arrangement of Giovanni Gabrieli's "Canzona Segunda," as well as George Gershwin's "Summertime." The baroque ensemble performed David Buhl's "Military Fanfare," an anonymously composed "Sonata Tedesche da Tromba," and Cesare Bendeinelli's Sonata No. 336.
UK trumpet students who performed at the ITG conference included:
· Michael Cotten, a music education junior from Harrodsburg, Ky.;
· Robbie Elliot, a music education senior from Lexington;
· Phillip Chase Hawkins, a graduate student from Moore, S.C.;
· Caden Holmes, a music performance and music education sophomore from Hanson, Ky.;
· Conner Kinmon, a music education junior from Williamstown, Ky.;
· Rui Li, a doctoral candidate from Baotou City, Inner Mongolia, China;
· Matthew McMahon, an arts administration sophomore from Fairfax, Va.;
· Sabrina Musick, a music education junior from Shelbiana, Ky.;
· Katie Safa, a music education and Spanish senior from Zionsville, Ind.;
· Tyler Simms, a music education senior from Madisonville, Ky.;
· Steve Slabaugh, a doctoral candidate from Nappanee, Ind.;
· Jared Wallis, a music performance senior from Talala, Okla.; and
· Callista Whorf, an agricultural biotechnology and psychology senior from Crestwood, Ky.
In addition to their performances with both UK trumpet ensembles, students also performed in other groups and received accolades from ITG.
Hawkins, Elliot and Safa performed in the Festival of Trumpets Concert and Safa also participated in the premiere of Eric Ewazen's "Olcott Overture." Throughout the week Li assisted with the presentation of Bill Pfund Trumpets and at the awards banquet, Holmes received the ITG Legacy Scholarship.
Dovel also had an active role in the conference. In addition to directing the two UK trumpet ensembles, he chaired the ITG Solo Competition, conducted four of his own pieces in the Festival of Trumpets Concert, and served as an official conference reporter for the event. Dovel also performed in the conference's closing concert with world-renowned trumpeters including Friedemann Immer, Crispian Steele-Perkins and Gabriele Cassone.
UK School of Music at the UK College of Fine Arts has achieved awards and national and international recognition for high-caliber education in opera, choral and instrumental music performance, as well as for music education, composition, theory and music history.
MEDIA CONTACT: Whitney Hale, 859-257-8716; whitney.hale@uky.edu