UK Trumpets Score Several National Semifinalists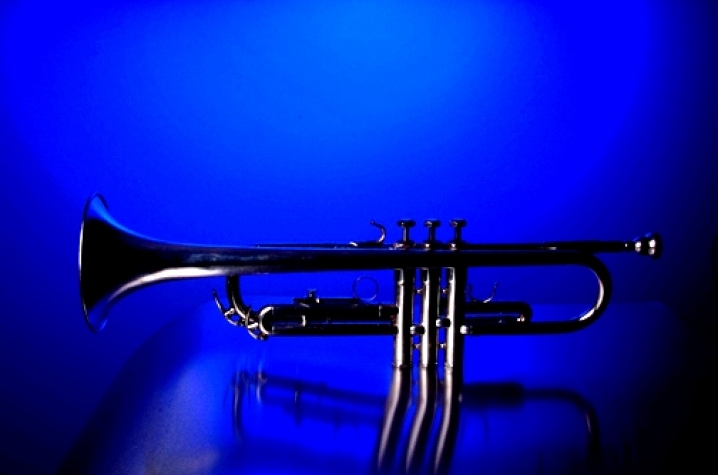 LEXINGTON, Ky. (March 10, 2011) − An unprecedented number of trumpeters from the University of Kentucky School of Music will compete at the National Trumpet Competition. Six student soloists and two ensembles from UK have advanced to the semifinals of the national competition being held March 17-20, at George Mason University, in Washington, D.C. UK competitors make up 10 percent of the musicians vying for titles at the national contest.
Participants in the National Trumpet Competition are chosen by anonymous audition screening from a pool of hundreds of applicants from across the country. These non-edited recordings are judged blindly by committee.
Four undergraduates from UK were selected to advance to the semifinals of the national competition's Undergraduate Solo Division. Those students are:
- music performance freshman Clint McLendon, from Atlanta, Ga.;
- music performance sophomore Eric Millard, from Mechanicsburg, Pa;
- music education junior Nick Ramsey, from Richmond, Ky.; and
- arts administration senior Patrick VanArsdale, from Harmony, Pa.
In the Graduate Solo Division, two UK students have advanced. Those graduate students are:
- doctoral candidate Chase Hawkins, from Moore, S.C., and
- doctoral candidate Rui Li, from Baotou, China.
UK will also send two ensembles from the UK Trumpet Studio to the semifinals of the National Trumpet Competition.
"Needless to say, I am thrilled with the work these students have done to earn their place in this elite group," says Mark Clodfelter, associate professor of trumpet at UK College of Fine Arts. "To say that this depth of achievement is rare is an understatement. I would like to thank all the School of Music faculty for their part in the education of these students."
Since the first year UK participated, 2004, the UK Trumpet Ensemble has not failed to advance to the semifinals. Three of those four years they made the competition's final four taking first, third and fourth place awards.
"This is the most prestigious competition of its type in the United States and we are thrilled to have such consistent results," adds Clodfelter. "It speaks loudly to the quality of the UK trumpet students."
To see last year's UK Trumpet Ensemble performance, which finished in the final four, visit YouTube at www.youtube.com/watch?v=aIdrTO2hm4E.
MEDIA CONTACT: Whitney Hale, (859) 257-1754 ext. 229, Whitney.Hale@uky.edu