Little/Gaines Artist Looks at 'how to be PRETTY'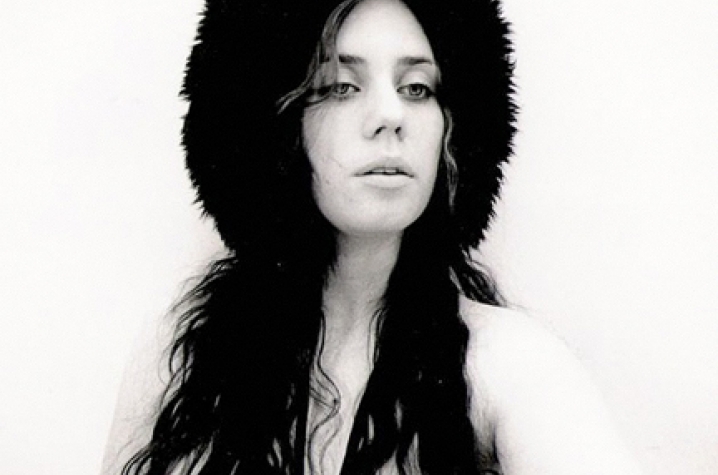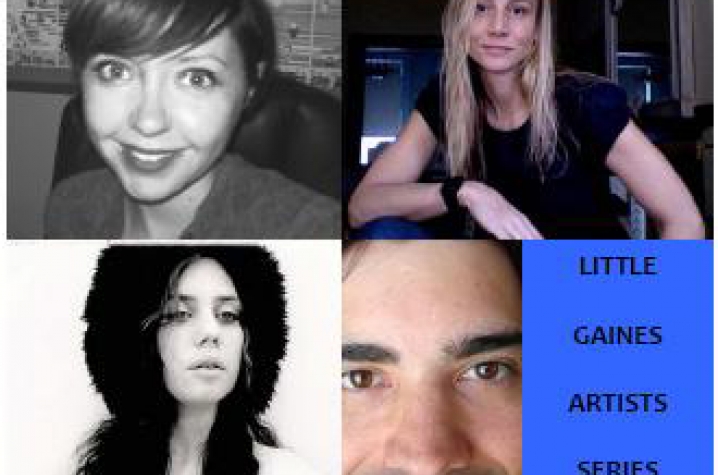 LEXINGTON, Ky. (Dec. 10, 2009) − What is (y)our idea of beauty? Installation and performance artist Lauren Argo, a University of Kentucky alumna, will take on this societal question during her presentation for the last date of the Little/Gaines Artist Series. The series brings together the Little/Gaines Artist and other artists they have chosen to stage unique collaborative events around a unifying theme in visual, literary, musical or dramatic arts. Argo and her collaborators will present "how to be PRETTY" at 7:30 p.m. Tuesday, Dec. 15, at the Niles Gallery, located in the Lucille C. Little Fine Arts Library and Learning Center. This event is free and open to the public. 
 
A multi-media performance installation, "how to be PRETTY" examines female coming-of-age beauty rituals and society's changing beauty standards. The show features the work of Lauren Argo, Louis Zoellar Bickett II, Graham Gordon, Alyssum Pohl, Sam Westervelt and the business Kertis Creative. Other contributing artists lending their talents to "how to be PRETTY" are: Sarah Wylie Ammerman Van Meter, Hannah LeGris, Kylie Lane, Heather Price, Rachel Grimes and Karen Greasley.
From learning how to apply lipstick and mascara to starting your period and getting your first bra, beauty rituals inform the rest of a woman's life. Often passed down like an old handkerchief from grandmothers, mothers, sisters, girlfriends and others, these rituals are formed by some of our earliest experiences.
"How to be PRETTY" comments on contemporary beauty standards in all parts of society, and the special role played by the media. With hair dyes, teeth whitening, liposuction and plastic surgery, young girls focus on end results and how to achieve them quickly, rather than working toward perfecting the ritual. These artists use their show to assert we will always want to know "how to be PRETTY."
Argo's portion of "how to be PRETTY" includes multiple vignettes acted out by performers Westervelt, Pohl and herself. The vignettes focus on such varied beauty topics as bangs and lipstick to school pictures and Miss America. Her work is dedicated to two family members who she looked up to on issues related to beauty. "This is for my grannies Ina and Edna, who taught me beauty is on the inside too," notes the Little/Gaines Artist.
A Kentucky Foundation of Women Artist Enrichment grant recipient, Argo is an installation and performance artist as well as actor, director, playwright and educator. She has collaborated on various projects throughout the Bluegrass with the largest being the presentation of her play "The Noise In The Room," based on the diaries of Carolyn Taylor. The play enjoyed its world premiere at UK in 2005 as the inaugural winner of the James W. Rogers Playwriting Award. The artist gained national recognition for her public performance piece, "Life As Art: 21 Days at 21c," where she lived in an 8x5 storefront window for 21 days with a webcam to explore the ideas of public vs. private, reality and presentation and observer and performer. Her study of feminine beauty, memory, Southern culture and consumerism remain a constant thread in her work.
A native of Cynthiana, Ky., Argo is a former Gaines Fellow and UK alumna with a bachelor's degree in theatre.
Bickett is a three-time Al Smith Fellowship recipient and a Yaddo Fellow, who maintains a studio and archive, THE ARCHIVE LOUIS ZOELLAR BICKETT II, in Lexington.
Gordon, a Louisville native, holds a bachelor's degree in architecture with honors from UK, where he received several design awards. He is currently working on a master's degree as a student in the School of Architecture in the UK College of Design.
Pohl is a lifelong dancer and contortionist from Lexington, who strives to bring wit and joy to her performance. She also performs with Lexington's tribal style bellydance troupe Rakadu Gypsy. Pohl has previously worked with this month's Little/Gaines Artist playing the mother in Argo's "Farmer's Daughter Cycle" presented last December at the Downtown Arts Center with the Lexington Art League and LexArts.
Westervelt is a current student at the University of Louisville and has completed a film production program at the Toronto Film School. She also has collaborated with Argo in the past appearing in Argo's "Flour, Dirt & Dreams" this year at Actor's Theatre of Louisville.
Kertis Creative LLC is a multimedia production company focusing on educational projects and marketing support for small business and individuals, while still developing and distributing major broadcast network content and documentaries. Stephen Kertis, an Emmy award-winning producer and editor, is a documentarian and journalist. He began his career with PBS, and has since worked for clients such as MTV, HBO, The History Channel, Discovery and ESPN, among others.
Argo's show is the final installment of the inaugural season of the Little/Gaines Artist Series presented by the Little Fine Arts Library and the Gaines Center for the Humanities, who launched the collaborative artists' series showcasing the work of Kentucky artists and bringing together artists in the same or different genres or media in September.
 
All series programs last approximately an hour and a half and are followed by a reception.
 
For more information on the Little/Gaines Artist Series or on the Lauren Argo show, contact Gail Kennedy, director of the Little Fine Arts Library, at (859) 257-4631, or Lisa Broome-Price, associate director of the Gaines Center, at (859) 257-1537.