Tipoff Countdown to Basketball Opera World Premiere in Kentucky Has Begun
LEXINGTON, Ky. (Nov. 7, 2017) — The countdown to tipoff of a new opera exploring the highs and lows of the life of a basketball star has begun. University of Kentucky Opera Theatre and Ardea Arts, New York City, will bring the world premiere of "Bounce: The Basketball Opera" to the Bluegrass for three performances running Nov. 10-12, at Calvary Baptist Church.
Performed on an actual basketball court, "Bounce" is grounded in contemporary issues facing today's youth, such as teen violence. While the opera explores current societal problems, audiences will recognize the story's foundation in the Greek mythology character Icarus, who flew too close to sun and as a result his wings melted and he fell to Earth. "Bounce" is about young people making choices which could affect them for the rest of their lives.
This opera production pairs basketball with diverse casting and arts education while telling a story of how money and fame can challenge team ethics. To bring the story to life on the court, vocalists and athletes from UK and around Central Kentucky auditioned for the chance to appear in "Bounce."
"We auditioned both performers and basketball players. Both sides were scared to death! The basketball players thought that they had to sing and the singers thought thatt hey had to play basketball," said Everett McCorvey, director of UK Opera Theatre. "We have a cast of basketball players who all played basketball in high school and we have a cast of singers to carry the singing parts of the show. Yes, we play basketball games, and yes, the singers sing!"
"Bounce" is the brainchild of Grethe Holby, executive and artistic director of Ardea Arts, an opera company that specializes in producing operas on contemporary subjects. McCorvey first heard of the concept for the new opera when serving on a panel for the National Endowment for the Arts four years ago and knew immediately it was a perfect fit for UK's opera program, which has a reputation of producing new works either as the first university opera program to stage a professional production, like Rachel Portman's "The Little Prince" and Andre Previn's "A Street Car Named Desire" or as a partner in bringing an opera to the stage for the first time, as it did with Thomas Pasatieri's "The Hotel Casablanca" with San Francisco Opera and "River of Time" by UK's own Joseph Baber and James Rodgers.
"I knew UK Opera Theatre had to be involved and I also knew that the world premiere of the opera had to be in Lexington, Kentucky, the basketball mecca of the universe," McCorvey said.
For the past three years, Ardea Arts has been working with UK students and faculty as the two programs collaborated on writing the music. As well, the creative team, including the stage director, Grethe Holby; writer of the book, Charles R. Smith Jr.; composers Glen Roven and Tomás Doncker; the librettists, including UK English Professor and former Kentucky Poet Laureate Frank X Walker; and some assistant directors, have worked regularly in Lexington for a year thanks in part to a grant from UK Women & Philanthropy. During this time, the groups have been able to workshop the show and give several presentations of work from the opera.
Now as tipoff draws near, McCorvey is excited to help bring something new to audiences of opera and basketball, and potentially attract new fans to the art form.
"We have to find a way to reach young people. Who knows how opera will look in the 22nd century, but now is the time to begin thinking about these things. I want UK Opera to be a part of the national and international conversation about the direction of opera in the 21st and 22nd centuries."
In addition to exploring modern topics, McCorvey notes the importance of change of venue from a concert hall stage to the basketball court in the quest to reach new audiences. "My philosophy has always been that we can't always expect for people to come to us to see our shows. Sometimes we have to go to them. This is the case in 'Bounce.' We wanted to go to where the people were and what better place than a basketball court! We are so thankful to Calvary Baptist Church for allowing us to use their gym for the entire month as we prepared. It has made a tremendous difference being able to rehearse on a court."
As the cast takes the court this weekend, one thing is for sure — audiences will see opera and basketball in a new light. And that is just what McCorvey and Ardea Arts is hoping.
"Opera can come in all shapes and forms; Art imitates life. Musical storytelling can help to reach people in ways that other forms of communication can't."
And McCorvey added, "UK Opera is not afraid to dream big and we have some of the most versatile singers on the planet!"
Tipoff for "Bounce: The Basketball Opera" will be 7:30 p.m. Friday and Saturday, Nov. 10-11; and 2 p.m. Sunday, Nov. 12, at Calvary Baptist, located at 150 E. High St. Tickets are $9 for students and $18 general admission. Processing fees will be added to transaction upon purchase. Tickets may be purchased through the Singletary Center ticket office by visiting online at http://SCFATickets.com, calling 859-257-4929, or in person at the venue.
Ardea Arts' mission is to create and produce provocative new works of music-theater and opera to entertain, challenge and inspire today's diverse global community, uplift the human spirit and encourage new ways of seeing the world.
The acclaimed UK Opera Theatre program is part of the UK School of Music at UK College of Fine Arts. The school has garnered national recognition for high-caliber education in opera, choral and instrumental music performance, as well as music education, composition, music therapy, theory and music history.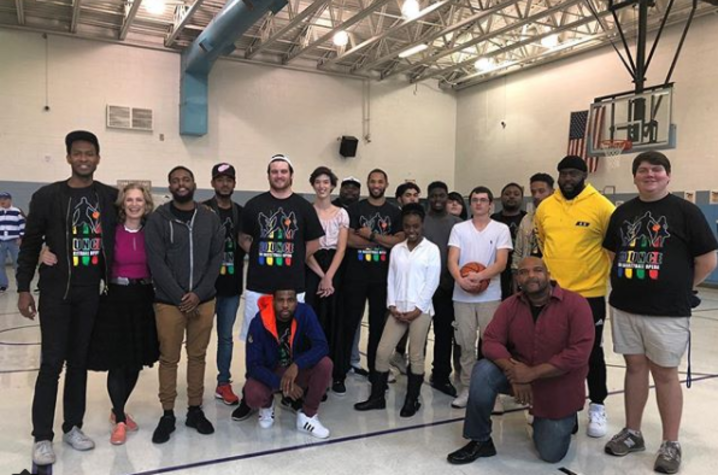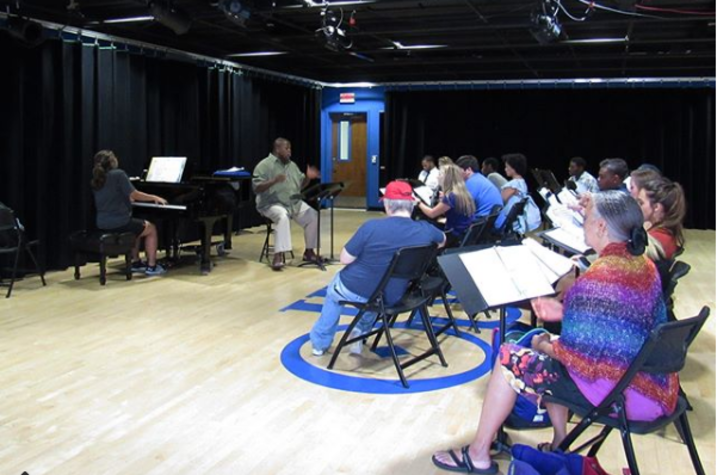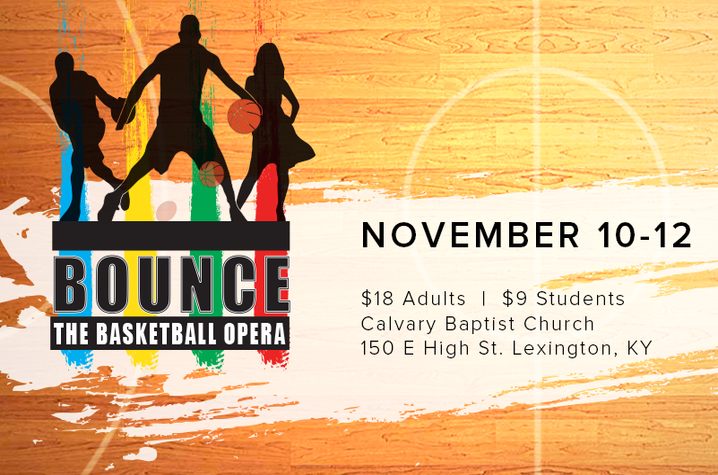 UK is the University for Kentucky. At UK, we are educating more students, treating more patients with complex illnesses and conducting more research and service than at any time in our 150-year history. To read more about the UK story and how you can support continued investment in your university and the Commonwealth, go to: uky.edu/uk4ky. #uk4ky #seeblue