UK Art Grad Overcomes Life's Challenges for Picture-Perfect End to College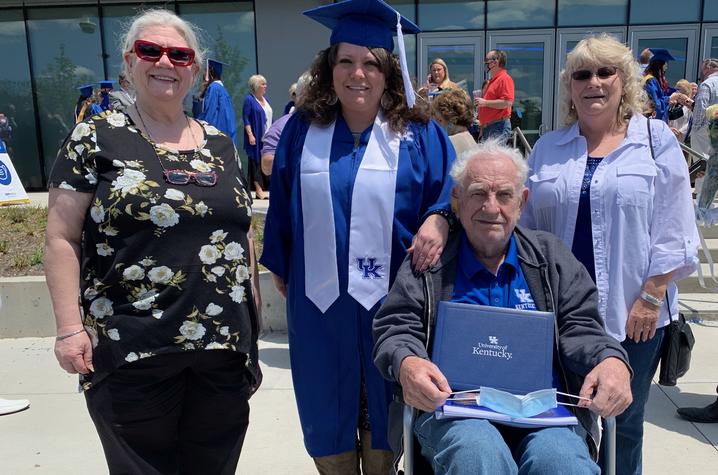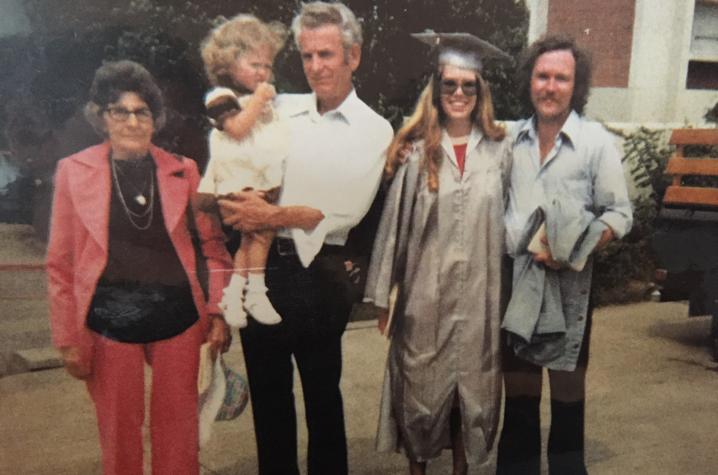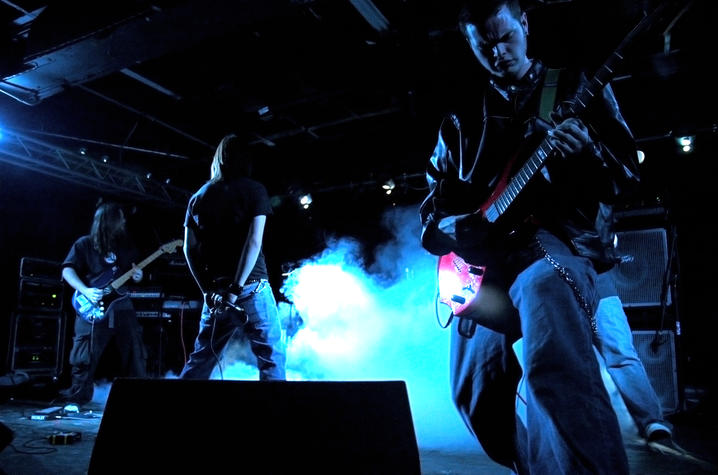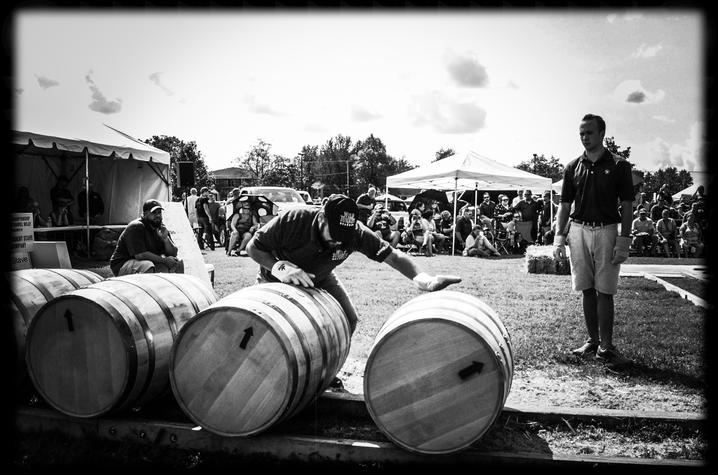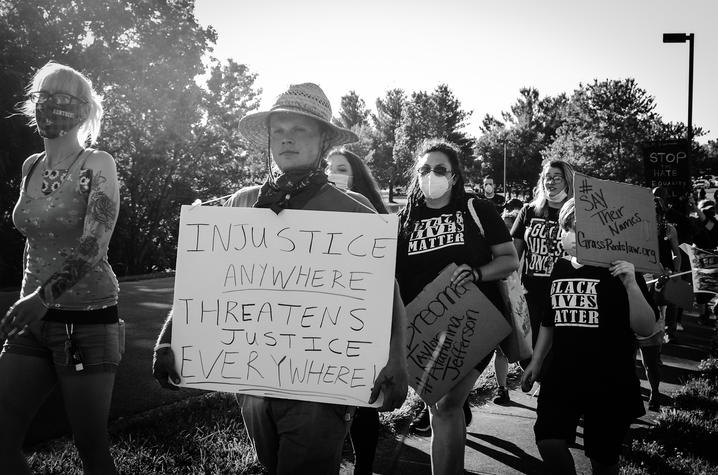 LEXINGTON, Ky. (May 17, 2021) — When Lexington teenager Alethea Devary began school at the University of Kentucky in 2001, she probably hoped to have that picture-perfect college experience most prospective students dream about.
Unfortunately, as hard as she worked for it, finishing school in four, or even six years, wasn't in the cards for Devary. From working to pay for school and mounting debt to challenging algebra classes, she struggled and eventually withdrew.
Twenty years later with the help of the Project Graduate initiative, Devary got her picture-perfect ending this weekend as she walked across the UK Commencement stage and received her bachelor's degree in art studio, with an emphasis on photography.
UKNow recently caught up with 2021 graduate and photographer Alethea Devary, who made a home for herself in Lawrenceburg, Kentucky, where she works at Wild Turkey Distillery. With support from her mom, friends and her work family, Devary shared how she was able to overcome yet another difficult time in her life to finally achieve her dream of graduating.
UKNow: You just received your bachelor's degree in art studio from UK. When did you first become interested in art? 
Devary: I've been an artist my whole life. I was always covered in paint or had a camera in my hand. My granny was a shutterbug and I caught it from her. I was always getting in trouble for wasting film. "Put that down, you're wasting film" was a daily statement in my life.    
UKNow: What made you want to study it at the collegiate level? 
Devary: My passion for it. I realized when I was about 18 that this is what I should be studying. Nothing else made sense at that time.     
UKNow: You started at UK in 2001. What originally made you choose UK? 
Devary: Growing up in Kentucky and in Lexington with Cats fans, UK was the only school that was ever in my mind.
I wasn't a great high school student. Being a bit dyslexic — even more so with numbers and letters together with algebra — I became disinterested but for participating in Marching Band with the Lafayette State Champs. I was kicked out for truancy in fall of 1995; undeterred I completed my GED in March of 1996.
Even then the dream of getting a degree never left my mind. I had to go to Lexington Community College (now Bluegrass Community and Technical College) in order to be accepted at UK.   
UKNow: What challenges did you face at UK? What led to your departure before completion of a degree? 
Devary: As a nontraditional student from a low-income household working my way through school and getting federal aid has always been my only option. I've worked since I was 13, and then always worked two to three jobs and had to continue it through college. It is extremely hard to be a full-time art studio student and work that much. Combine that with the usual dose of life challenges and struggles with algebra, I finally had to take a break. My GPA was dropping, and I was getting in worse debt repeating algebra over and over.
Since I only had my GED, none of my high school credits transferred so I was required to take remedial algebra before I could take 109. I tried tutors and math lab, but nothing sticks. I learned how to train my brain with dyslexia over the years in reading, but algebra was a different story. I would fail and retake in junior high and high school as well. I tried to get the disability math exception but could not afford the $700 test at that time.
I left at the end of the semester in winter 2005 or 2006 (it's hard to remember now.) I tried to go back again in Fall 2010 but was faced with serious life challenges again, including my cousin, who was more like a brother, who died by suicide, and I had to withdraw again.   
UKNow: Tell us a bit about your life since you left college.
Devary: I was raised by a strong, independent, single mother in low-income housing. Marriage and family weren't much of an interest and by the time I was 16 I knew I didn't really want kids.
I wanted an independent life, to travel, explore life and to be a career woman without the typical societal expectations of women. I worked all kinds of jobs and around 2003 I started shooting local bands trying to find a way to make a living doing my photography.
I traveled a lot with bands gaining practice and experience, but I realized I didn't have the self-confidence in my work or the want to be to too far from family to take my work to a bigger scene. I didn't enjoy doing family portraits and weddings, so I was unable to make a real living wage.
My equipment was stolen in 2012, so I was forced to rethink things. I ended up going on the road traveling with Renaissance Faires, working the fairs and living on site for the two-month fair run then moving on to a new state. I've traveled to 3/4 of the states and gained so much experience with life lessons and people.
I learned a tremendous amount about myself, what I want and where I want to go. I settled back in Kentucky again in 2013 and began to truly focus to build my life and current career. I now work with a Top 10 global premium spirits company, Campari Group, specifically Campari America, Wild Turkey Distillery.
I am the bulk transfer coordinator for the Warehouse or Barrel Department. Quick version is, I plan the production, scheduling, information, and system hub for every area of the department including distillate and aged, government compliance, manage the single barrels, exports and third parties.  
I earned my career by starting out in 2014 cleaning half the day and doing inventory the other half of the day, working my way up at Verst Group in Lexington, where Wild Turkey Distillery stores and ships their finished goods. I had more experience than janitorial, but it was my foot in the door knowing I was going to work my way up quickly. Then in 2017, I was hired on directly at Wild Turkey. Typically, they want someone with a degree for my position, but I was lucky enough for them to notice how valuable my skill set is despite not yet having the degree.   
UKNow: What made you want to come back and finish your degree? 
Devary: ​It has been a life dream that never left my thoughts. I started going to therapy in 2018 to heal old wounds and take back my inner strength. Finishing my degree would come up often. In working through past traumas, I was able to begin to focus again on getting back to my dreams.
My boss fully supports my growth in my career as well as personally and we speak about it often. With his support and the healing I've experienced in therapy, I finally had the confidence to finish. I called about what credits were needed and happily discovered algebra was no longer a requirement for my degree.
I jumped back in nervous and excited in January 2020 — then the pandemic struck. I realize how personal it is discussing something as private as this, but I believe we must stop being ashamed of our trauma, and the depression and anxiety that follows in its wake. We have to acknowledge the fact that millions of us are dealing with these things. We have to accept it as part of many people's daily lives and how difficult it is to just get through the day sometimes. We have to acknowledge that there is nothing wrong with it or to be ashamed of. We have to support each other through it in order to come out on the other side. Too many blow it off with comments like just get over it without really knowing or attempting any understanding of another person's perspective. The more we speak out about it the more understanding of it will change in time.  
UKNow: What has it been like to return to school?
Devary: ​It has been great overall. Reminding me how much I enjoy learning new things; it fits right into with my curious personality. Often being one of the oldest students in the class was a little overwhelming with the fear of the ageism of society but it was actually more helpful being a bit older due to my experience in the business world. Statistics was terrible and I wasn't sure I was going to make it, but I passed. After that I knew, nothing was going to stop me this time.  
UKNow: What have you enjoyed most about returning?
​I really enjoyed French 102 and the professor. I hope to one day travel to France for work, to where our Grand Marnier distillery is located, and be able to converse with co-workers there.  
UKNow: With the pandemic, the college experience changed in many ways. Did this pose any challenges for you? ​
Devary: Yes. I had to have gall bladder surgery in December 2019 just before classes started. COVID struck in spring 2020. My granny passed away in June 2020 and then my papaw caught COVID-19 and barely survived.
My company was targeted in a ransomware attack in fall, and I had a hysterectomy in winter 2020. In February 2021, my ex-boyfriend and friend, whom I loved very dearly, died suddenly of a heart attack at only 39 years old. In April 2021, my cat of 16 1/2 years also died.
I had already decided no matter what happened nothing was to prevent me completing my degree this time around. Life is nothing but challenges and I've reached a point in my life that I have to keep going, keep on trucking. ​  
​I am lucky enough to be in an essential business and position that we kept on working. With classes it was still difficult in a very demanding job. So, while most students struggled with classes moving to all online, it worked better for me not having to commute to Lexington. It made it much more convenient to run home after work than rushing home to let my dogs out and then rush to class in Lexington during rush hour traffic to get to campus.
So many have struggled so terribly during the pandemic and somehow, I was blessed enough to keep my job and still finish my degree. I wake up thankful every day.  
UKNow: Have you felt supported this time around? Is there anyone you would like to thank?
Devary: Everyone in my life my has been incredibly supportive and proud. A couple of friends are considering getting a degree now. If my boss wasn't so supportive of me finishing it, I wouldn't have been able to. We talk about it often and where my career can go with it even though it isn't an essential part of my industry. I have already applied to Northern Kentucky University for the MBA accelerated online program.   
​I want to thank my Mom for always believing in me.
I also want to thank my boss and my company for their patience and supporting me to be able to attend class in order to finish despite all the obstacles that are presented every day. 
And I must be sure to thank my high school band director, J. Steven Moore at Lafayette High School. He saw the path I was going down and was hard on me. He saw my potential as a person and as a musician. He knew I taught myself how to play the clarinet at 6 years old. He knew I was capable of so much more and tried very hard not to let me become just another typical statistic of a poor family. When I didn't graduate with my class, he forced me to play with the band at what should have been my own graduation. Band was the only class I cared about in high school and he knew what kind of impact this would have. After getting kicked out and getting my GED, I had written him a personal letter. and sent him my GED scores. He in turn read it to the whole band, about 400 classmates, as a lesson. He was proud even then. In 2011, he wrote a book while chairman in the Department of Music at the University of Central Missouri — "Play it From the Heart: What you learn about from music about success in life." In the fourth chapter, he wrote about my story and called it "Never Give Up on People." All of those years later, he still had not forgotten nor given up hope in my against the grain, nontraditional path or personal potential. Mr. Moore has been a lasting influence in my life. Like a voice in my head always trying to help propel me forward and feeling the disappointment I've felt every time I've let myself down — I was letting him down, too. So it is paramount for me to thank him for his influence on me that remains with me to this day and always will.
UKNow: How will your studies at UK impact your photography? 
Devary: ​I have a book and small business ideas. I plan to use my education to propel my photography career on the side while maintaining my career in bourbon until I retire when I can do my photography full time. I've been lucky enough to design a couple of book covers so going into book publishing feels like a very natural progression in my photography career.  
UKNow: What are you most proud of when you think about graduating from UK? 
Devary: ​I am most proud of doing it on my own. I think we appreciate things more that we truly have to earn. I come from a poor family where you go to the nearest factory to make a living. While there is nothing wrong with that, I've always known it wasn't the right path for me. I've earned everything I have in life and my education shouldn't be any different. I think we have a different respect for something when it isn't handed to you.  
UKNow: What advice do you have to someone else who might have only a few classes left to finish school? ​
Devary: Don't give up on your dreams. It is never too late to change your life. Stay strong and hold on. It does not matter how long it takes as long as you keep moving toward your goals. No matter how slow it may seem it is still moving in the right direction. 
Outside of her work in the bourbon industry supply chain, Devary is a published photographer. She describes herself as an introvert watching everything going on — observing the manner in which people interact with each other and how that behavior changes the moment when a different energy is introduced. Devary is drawn to outcasts or the misfits, things that are against the grain of accepted mainstream social norms and her photography reflects how she sees these subjects. "It's as eclectic as my tastes are. I'm a walking contradiction that lives and sees outside the box of society and my work portrays the same." To see more of Devary's work, visit: www.photoworkximages.com. 
Devary's work as a student at UK School of Art and Visual Studies was featured in this semester's senior group show, "Exit Strategy, Flux this shift" at Bolivar Art Gallery. This exhibit can be found online here: www.bolivarartgallery.com/exit-strategy--group-exhibition-2021.html.
As the state's flagship, land-grant institution, the University of Kentucky exists to advance the Commonwealth. We do that by preparing the next generation of leaders — placing students at the heart of everything we do — and transforming the lives of Kentuckians through education, research and creative work, service and health care. We pride ourselves on being a catalyst for breakthroughs and a force for healing, a place where ingenuity unfolds. It's all made possible by our people — visionaries, disruptors and pioneers — who make up 200 academic programs, a $476.5 million research and development enterprise and a world-class medical center, all on one campus.   
In 2022, UK was ranked by Forbes as one of the "Best Employers for New Grads" and named a "Diversity Champion" by INSIGHT into Diversity, a testament to our commitment to advance Kentucky and create a community of belonging for everyone. While our mission looks different in many ways than it did in 1865, the vision of service to our Commonwealth and the world remains the same. We are the University for Kentucky.