Nearly $90 million to Fight the Scourge of Opioids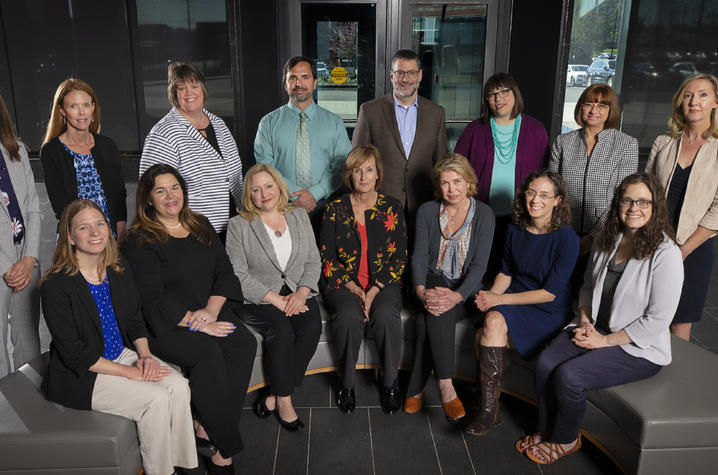 President Capilouto sent the following email to the UK campus on April 18, 2019. 
Campus Community,   This afternoon, policymakers in various federal agencies in Washington D.C., announced a historic investment in our University and our state that has the potential to dramatically alter the trajectory of Kentucky's future.   Health and Human Services Secretary Alex Azar announced that the University of Kentucky received a four-year, more than $87 million grant, focused on opioid use disorder and addiction.   The Kentucky CAN HEAL (Communities And Networks Helping End Addiction Long-term) grant aims to reduce opioid overdose deaths in 16 counties across our state by 40 percent.   It reflects our most profound and compelling purpose: to improve lives in Kentucky and beyond. Kentuckians know the insidiousness of this disease better than most.   The opioid epidemic does not discriminate by zip code, race, income, or any other demographic characteristic. It is not a character or moral failing, but an illness. It's unforgiving. It touches us all.   We all know someone – a member of our family, a loved one, a lifelong friend, or classmate – whose life has been touched and damaged by this illness. They are us. But there is hope.   There is us.   That is why we believe aggressive, ambitious change is possible. Indeed, it is essential.   That is why we believe we can – and must – lead the way.   UK was awarded this grant in partnership with two cabinets in state government. Led by distinguished Professor Sharon Walsh and a team of about 20 researchers and clinicians across six UK colleges, we are one of only four study sites across the country to earn this prestigious award.   The Kentucky CAN HEAL award is, by far, the largest grant in our history; it speaks to the mass of talent and infrastructure we can bring to bear as the University for Kentucky.
You can read more about today's announcement at uky.edu.
  But more important than the numbers and dollars are the lives and brighter tomorrows affected by this grant.   It represents the idea that this University can stem the tide of an epidemic that is costing thousands of lives annually, ravaging communities, and reducing life expectancy across the entire country.   This grant is an investment in the belief that we can change Kentucky.   Kentucky can change the world beyond our borders.   Kentucky can stem the tide of an epidemic that has represented an existential threat for too many, for too long.   I want to thank Dr. Walsh, her team assembled across the breadth and depth of UK's colleges, departments, and disciplines, as well as our partners in state government, who already have tirelessly committed untold hours and effort toward this grant and this vision. And we owe a debt of gratitude to the leadership of Senate President Robert Stivers and the far-sighted vision of the General Assembly in funding, in partnership with us, the Healthy Kentucky Research Building, which gives us a state-of-the-art facility to advance discovery.   We know that the largest hills are yet to be climbed. The hardest work remains.   But we believe that what is possible here heralds healing and help for the state we were created to serve — and for the larger world that will closely follow our efforts.   I know you join me in congratulating this team, who represents this University and all that we aspire to be.   Like me, I know you believe in what Kentucky can do.   Today, we begin our shared efforts to show the world.   Eli Capilouto President