Expanding Opportunities for Our Students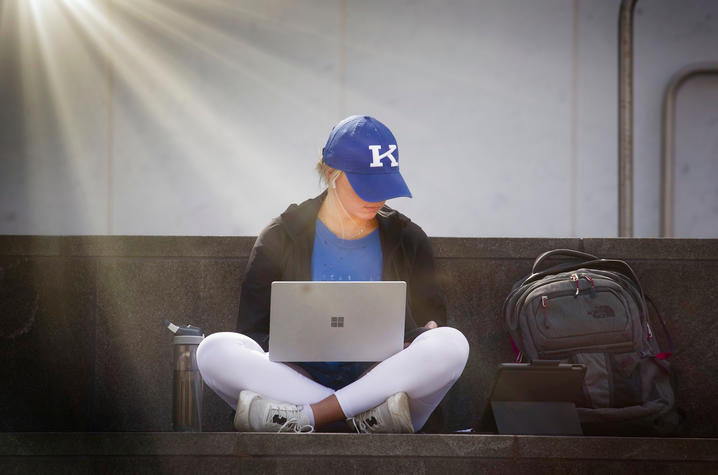 Kirsten Turner, VP for Student Success, sent the following message to all UK students on Thursday, March 11, 2021.
Dear Wildcats,
One year ago, we were forced to confront a challenge unlike anything we'd ever witnessed in our lifetimes.
It has not been easy, but together, this community has met the moment. We've implemented protocols across campus that have kept our community healthy and safe – always our top priority.
Because of your efforts to participate in team testing and complete your Daily 4.0, we've revised our visitation policy in our residence halls, added additional support services in our Office of University Events and expanded facility hours and recreational opportunities to help you engage safely both on and off campus.
Visitation Policy for On-Campus Residential Facilities 
Effective March 15, residential students — including those in Boyd Hall and University Flats — may have one guest at a time in their residence hall room.  
Residential guests are defined as UK students with a valid UK ID who currently live in an on-campus residential facility.  
The university is taking a phased approach to visitation and intends to allow off-campus students to visit residential facilities in the next phase. 
Non-UK students and minors — anyone under the age of 18 — are not allowed to visit or stay overnight in the residence halls.
Visitation Policy for Fraternity and Sorority Life (FSL) 
Pending the approval of Fraternity and Sorority Life, FSL facilities can have a total of 10 guests at a time in the house as early as March 15.  
Any changes in this plan will be communicated with chapter members in the coming days. 
Guests will not be permitted in residents' rooms but can visit common areas of the home (i.e., dining, study rooms, media rooms, etc.). 
Guests will be limited to active and new chapter members, house corporation officers and chapter advisors.
Office of University Events  
The Office of University Events is expanding its services to off-campus events. Previously, the office only assisted with on-campus events. This change will allow students to request production services for off-campus events with a discount for student organizations. 
Student organizations will have additional support and advertising opportunities on the BBNvolved platform. 
The Office now offers one-on-one health and safety consultations to individuals holding events to ensure we continue to keep our campus community safe. 
The Office now offers the option of having a COVID-19 safety monitor at events (paid for by the university) to ensure all guests and individuals are compliant with university health and safety protocols.
William T. Young Library 
New hours of operation for Young Library are as follows: 
Monday – Thursday: 8 a.m. - midnight 
Friday: 8 a.m. - 6 p.m. 
Saturday – Sunday: 10 a.m. - 5 p.m.
Campus Recreation 
The Johnson Student Recreation Center, Alumni Gym and Lancaster Aquatic Center are open and available for students. More information about all Campus Recreation and Wellness facilities and programs can be found here. 
Group fitness classes are available in the Johnson Center and Alumni Gym along with virtual group fitness classes.
Your health and safety remain our top priority.
At the same time, thanks to your hard work and continued compliance with healthy behaviors, we are in a position now to offer new opportunities for you to engage and connect regardless of location.
We're glad you are part of this special community.
Kirsten Turner 
Vice President for Student Success